How to create a mindful and peaceful home
From the inside out and the outside in, creating a holistic space is the new way to nourish your soul at home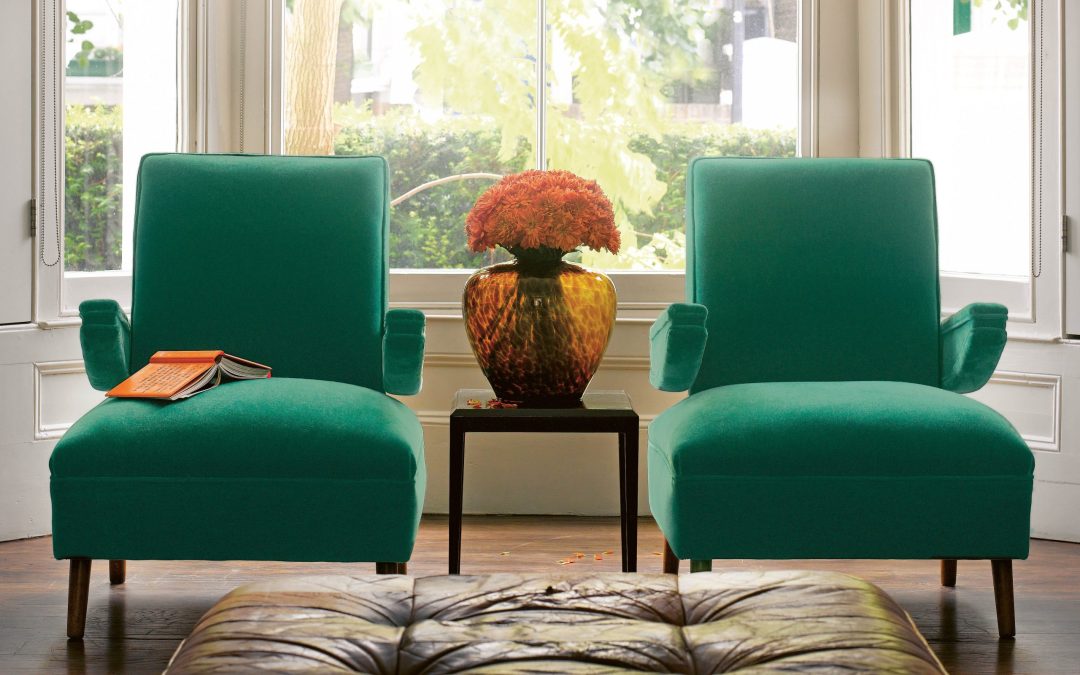 3 minute read
Edited by Danielle Woodward
Photographs: Paul Massey, Polly Wreford, Simon Brown and William Reavell
What do you think of when you hear the phrase 'holistic space'? Do you picture whitewashed walls with a comfy sofa piled high with cushions? Or a room with vibrant shades on the walls and a jungle of indoor plants? As author Anjie Cho says in her new book: 'Holistic spaces are designed by looking beyond the surface to create awareness and an environment that nurtures the inhabitants. Holistic design seeks to create spaces that resonate from both the inside and the outside – from your spirit, your body, your home, the planet and the universe as a whole.'
Cho uses the ancient art of feng shui, which she describes as: 'The mindfulness in our everyday lives. When we are present for each moment, we can see the beauty and magic in our spaces.'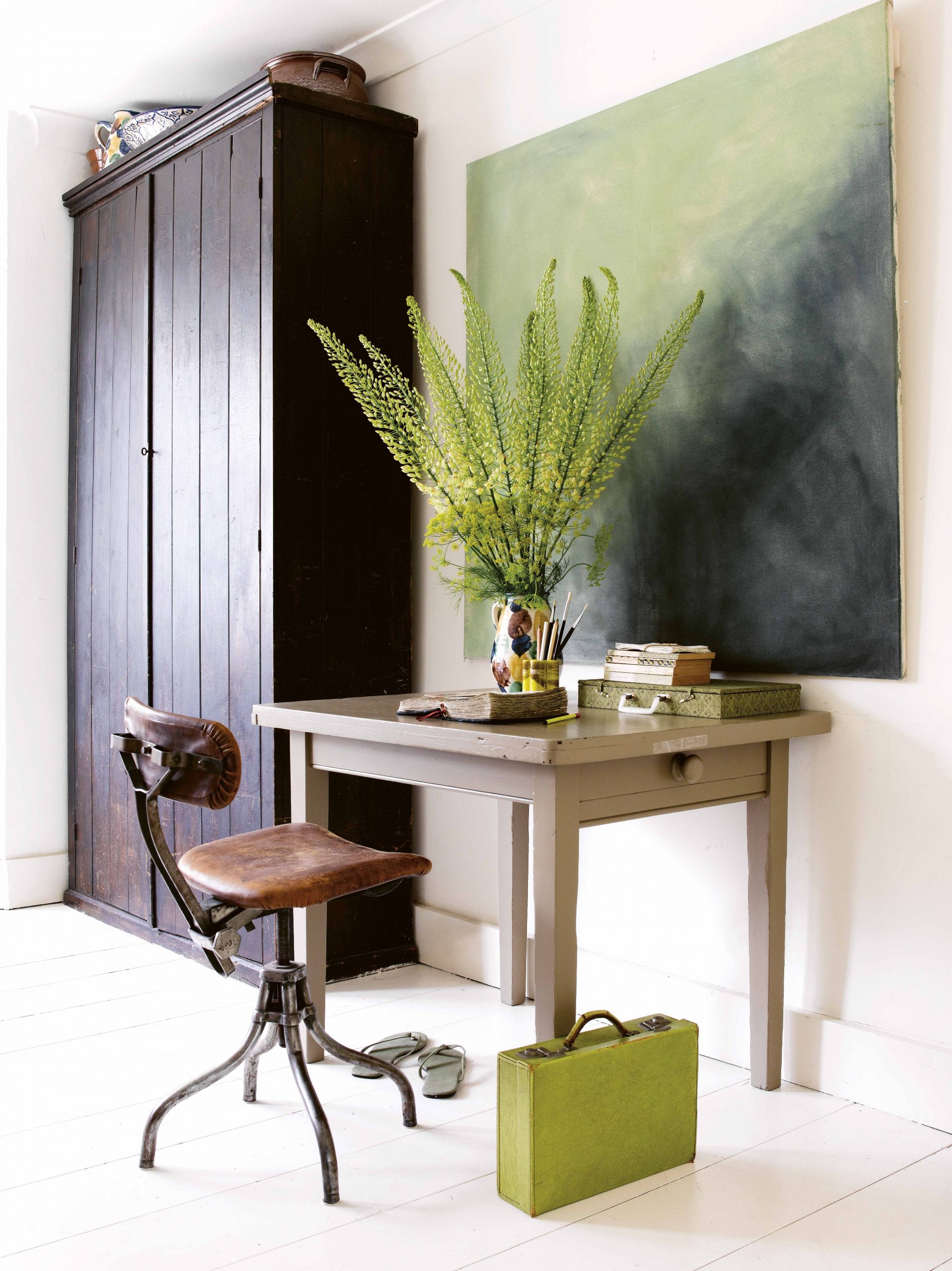 The 'abundance area' of your desk is the top left corner, and while a green plant is most ideal, fresh branches or flowers can also do the trick. Plants represent growth and flexibility and attract positivity.
Main image: Echoing the green of nature outside this window, the velvet armchairs are positioned for a balanced effect, either side of a table with orange blooms. Orange is called the 'social colour', as it promotes lively conversations in your home.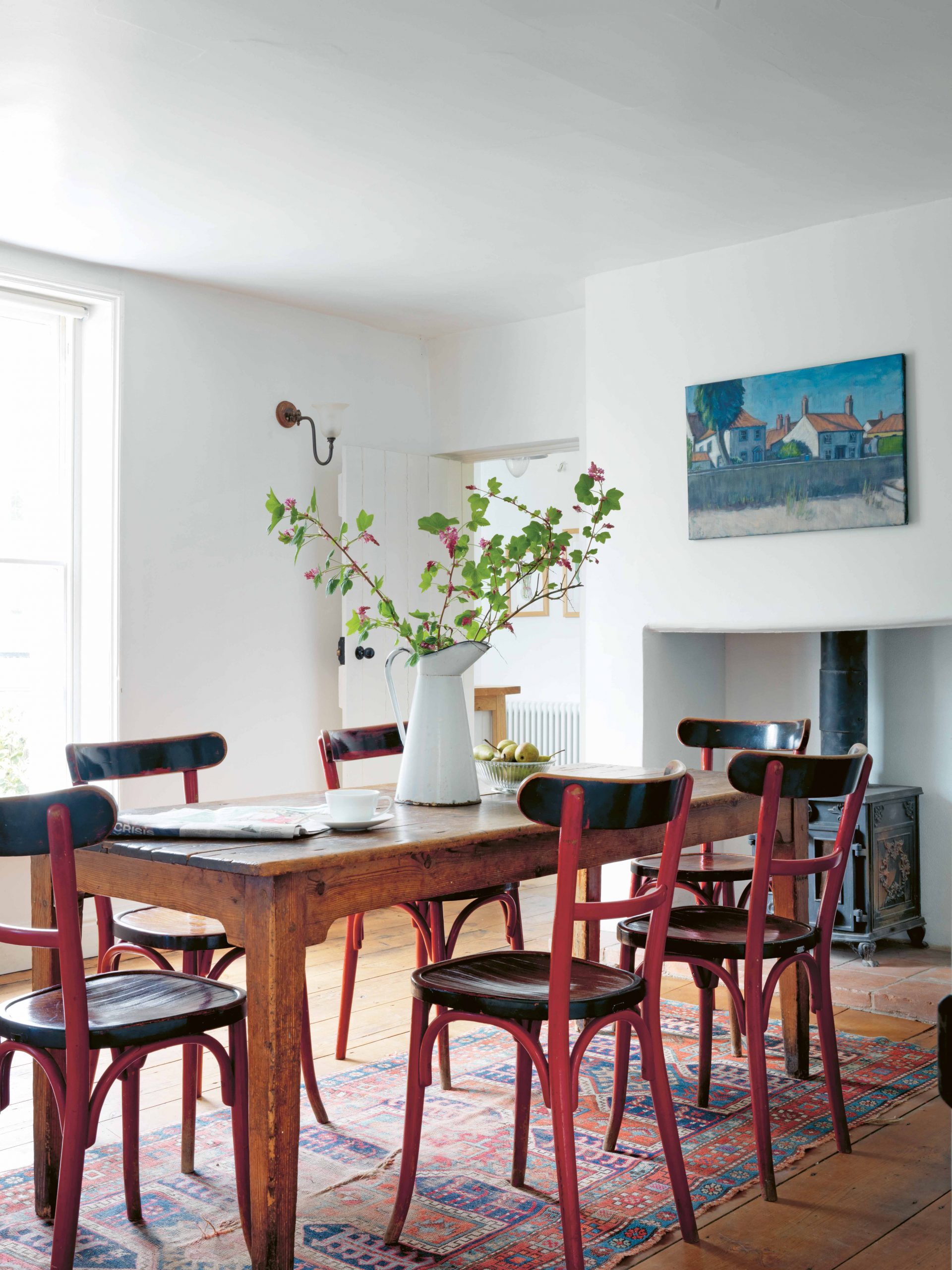 The dining room is a place where the household gather to nourish their bodies and connect with each other. Make sure the room is well lit and decorate with yang colours to aid digestion, such as blue, green, red and pink.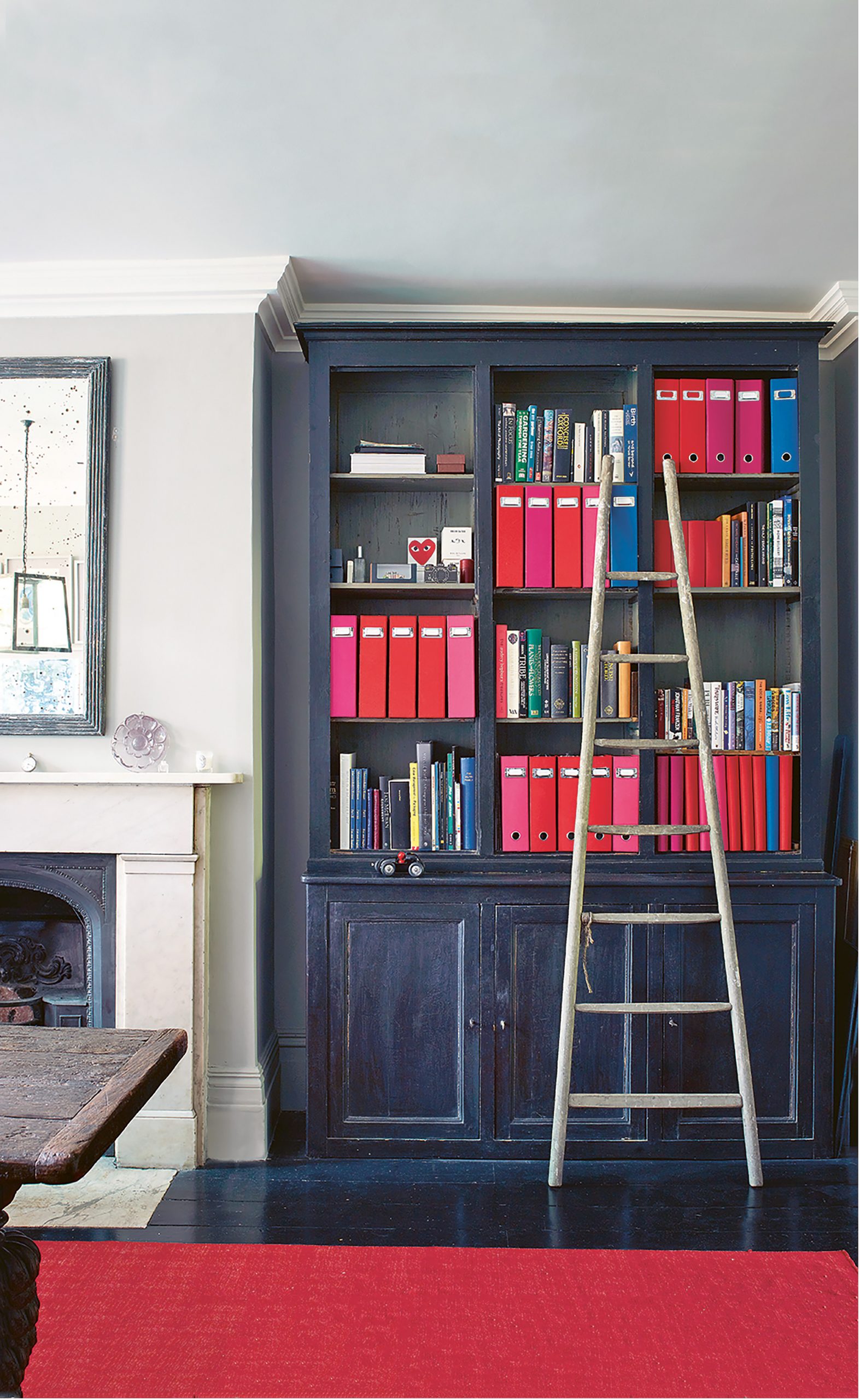 This deep, dark blue, almost black, bookshelf is the colour of the 'knowledge area' in feng shui, which is a great place for a library or meditation space.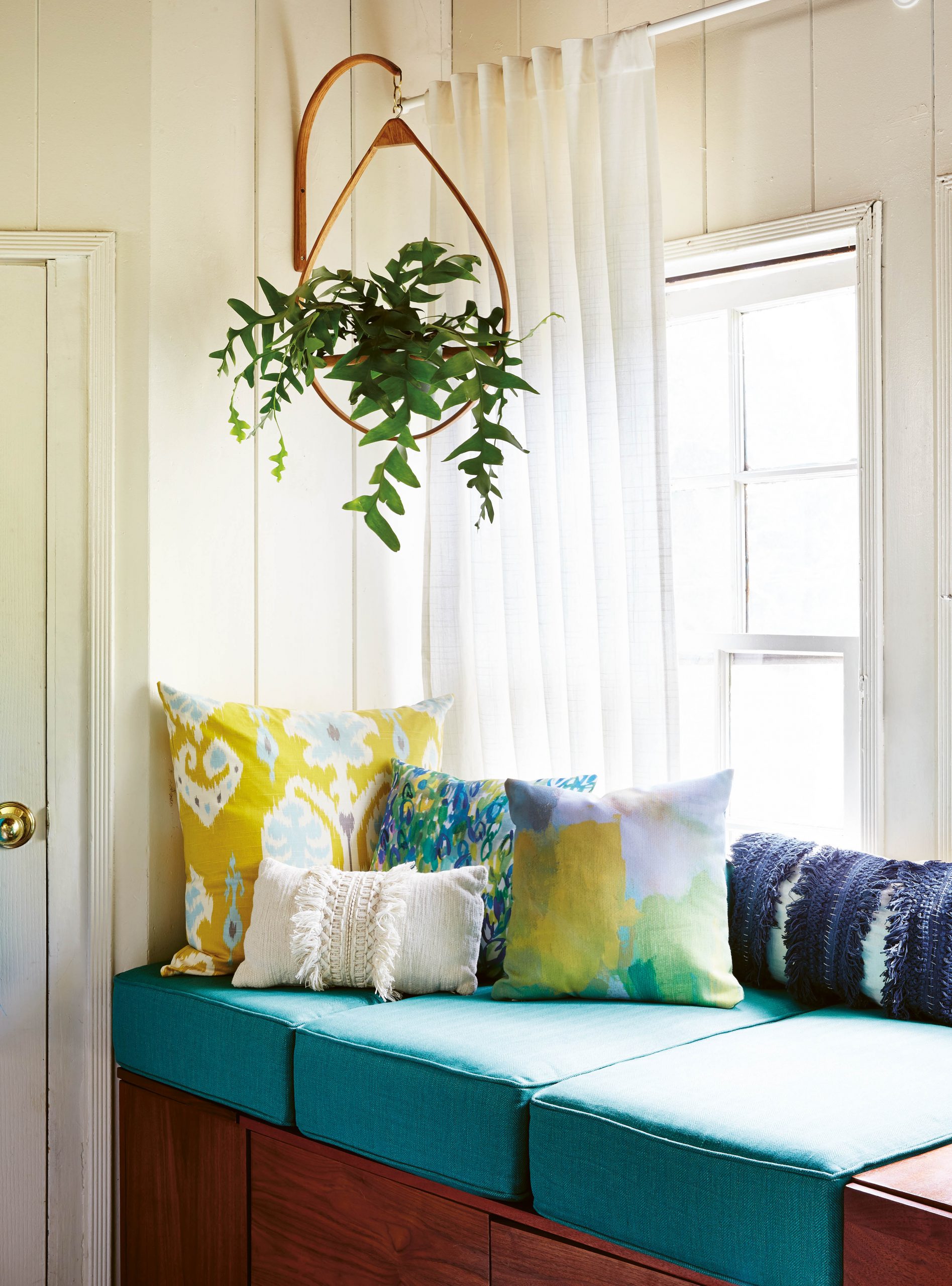 The perfect spot to sit and lose yourself in a good book; you can make the most of the natural light and, by adding a hanging plant, you'll create a vibrant energy in your home as well as improve the air quality.
'Holistic Spaces: 108 Ways To Create A Mindful And Peaceful Home' by Anjie Cho (CICO Books, £9.99) is out now.