Healthy fish and chips
A few clever swaps make this version of fish and chips a great alternative to the stodgier classic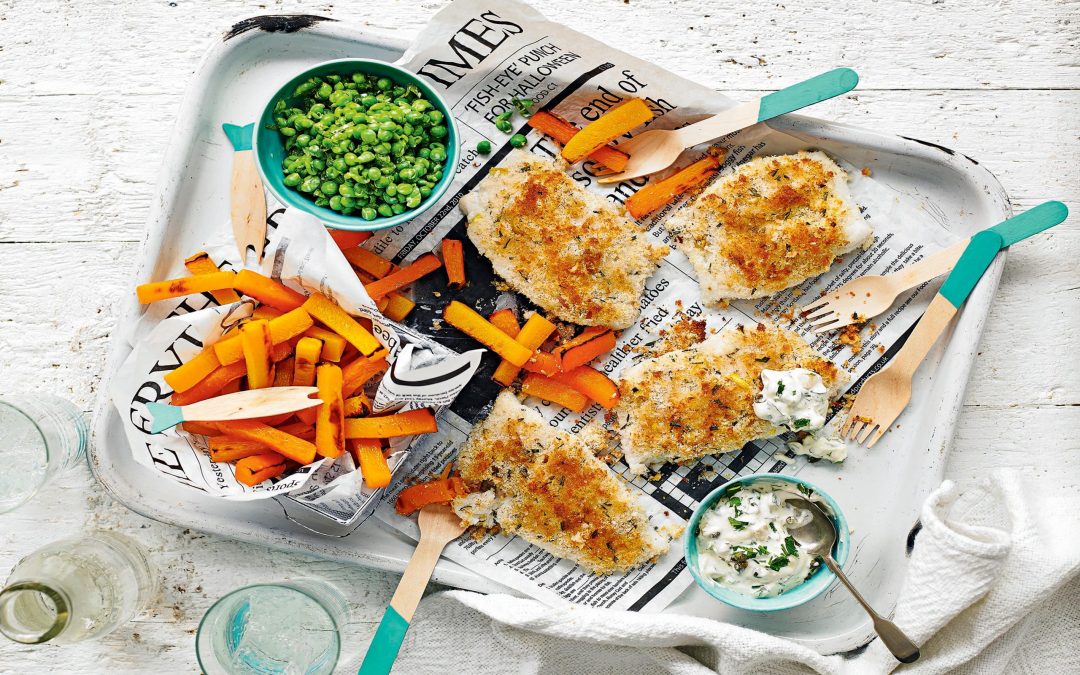 The team at Weight Watchers have come up with this flavoursome recipe for a healthier fish and chips – perfect for a Saturday night 'fakeaway'.
Serves: 4
Prep time: 25 minutes
Cook time: 40 – 50 minutes
Calories: 356 per serving
Ingredients
800g butternut squash, peeled, deseeded and cut into thin chips
Calorie controlled cooking spray
4 x 90g slices soft white Danish bread
Zest of ½ lemon
1 tbsp chopped fresh rosemary
15g parmesan, finely grated
4 x 130g skinless cod fillets
For the crushed peas
175g frozen garden peas
2 tbsp half-fat crème fraîche
1 tbsp chopped fresh mint For the tartare sauce
150g half-fat crème fraîche
1 tsp Dijon mustard
1 small gherkin, finely chopped
1 tbsp capers, finely chopped
2 tbsp chopped fresh flat-leaf parsley
Method
1. Preheat the oven to 200°C, fan 180°C, gas mark 6. Line two baking trays with baking paper. Add the squash, mist with cooking spray, season, and bake for 30-35 minutes, turning once. Remove from the oven; reduce the oven temperature to 180°C, fan 160°C, gas mark 4.
2. Blitz the bread in a food processor to form crumbs. Transfer to a bowl and stir in the zest, rosemary and parmesan. Season.
3. Press the fish into the crumb mixture and put on a baking tray. Mist with cooking spray and bake for 10-12 minutes.
4. Meanwhile, cook the peas in a pan of boiling water for 3-4 minutes. Drain and crush using a potato masher. Stir in the crème fraîche and mint; season. In a bowl, combine the tartare sauce ingredients.
5. Serve the fish and chips with the peas and tartare sauce on the side.
Recipe courtesy of Weight Watchers magazine.