Happiness Club Key 6: Setting goals
Join our tribe of readers who are spreading happiness by creating Happiness Clubs in their own homes around the world, with a little help from Psychologies and Action for Happiness. This month, the focus is on setting goals – both large and small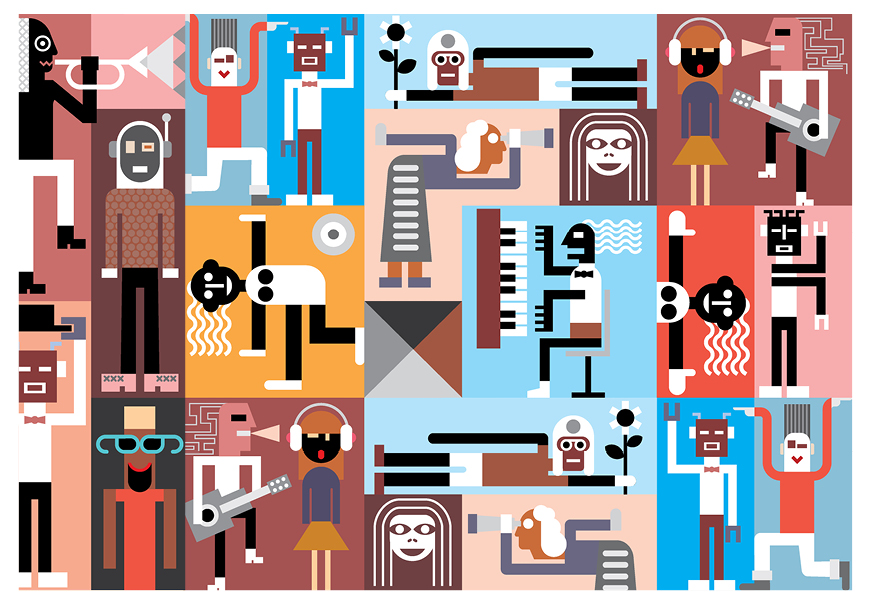 Last month, we were exploring the fifth 'key' to happiness from Action for Happiness: learning something new. 'As human beings, we have a natural desire to learn and progress. Psychologists call it mastery,' says Vanessa King, positive psychologist for Action for Happiness. Inspired, my happiness group committed to do everything from cooking new menus to signing up to a one-day gardening course.
I decided to sign up to an online course with my favourite spiritual author Pema Chödrön – with live question-and-answer sessions. Her book When Things Fall Apart: Heart Advice For Difficult Times (Element, £9.99), has been a massive inspiration to me for the past few years, so I was really looking forward to spending three hours a week in the company of her wisdom and insight.
Getting into action
We're changing gear and getting into action, and this month we're looking at setting goals. Goals are the way we can turn our values and dreams into reality. 'Happiness doesn't just happen – it comes from thinking, planning and pursuing things that are important to us,' says King. Scientific research shows that setting and working towards goals can contribute to happiness in various ways, including:
Being a source of interest, engagement or pleasure
Giving us a sense of meaning and purpose
Bringing a sense of accomplishment when we achieve what we set out to (or milestones along the way) – this also builds our confidence and belief in what we can do in the future.
'Goals help focus our attention. Actively working towards them appears to be as important for our wellbeing as achieving the end results we are aiming for,' says King.
Research also shows that goals are most successful when they're something we really want to achieve and when we set them for ourselves – rather than being something someone else wants us to do.
Our smaller goals may seem less important, but having personal projects that matter to us – and are manageable – has been consistently shown to boost wellbeing, especially when they're supported by others around us. And it's even better if we can link our smaller goals back to our bigger
aims and priorities in life.
How do we set goals?
Goal-setting is a skill and it can be learned, says King. Follow our six-step guide.
How to set up your Happiness Club
For more details on how to set up your own Happiness Club, see psychologies.co.uk/get-your-happiness-club-started. For video interviews with Mark Williamson, the director of Action for Happiness, and positive psychologist Vanessa King, and to see the highlights of the first ever Happiness Club meeting with Psychologies' Suzy Greaves, click on: lifelabs.psychologies.co.uk/channels/154-the-happiness-club
Photograph: iStock