Hannah Witton on how to overcome your fear of failure
Always has launched a new #LikeAGirl Squad to educate, inspire and build confidence in young women. Ellen Tout spoke to writer, vlogger and podcaster Hannah Witton to find out why she's passionate about the campaign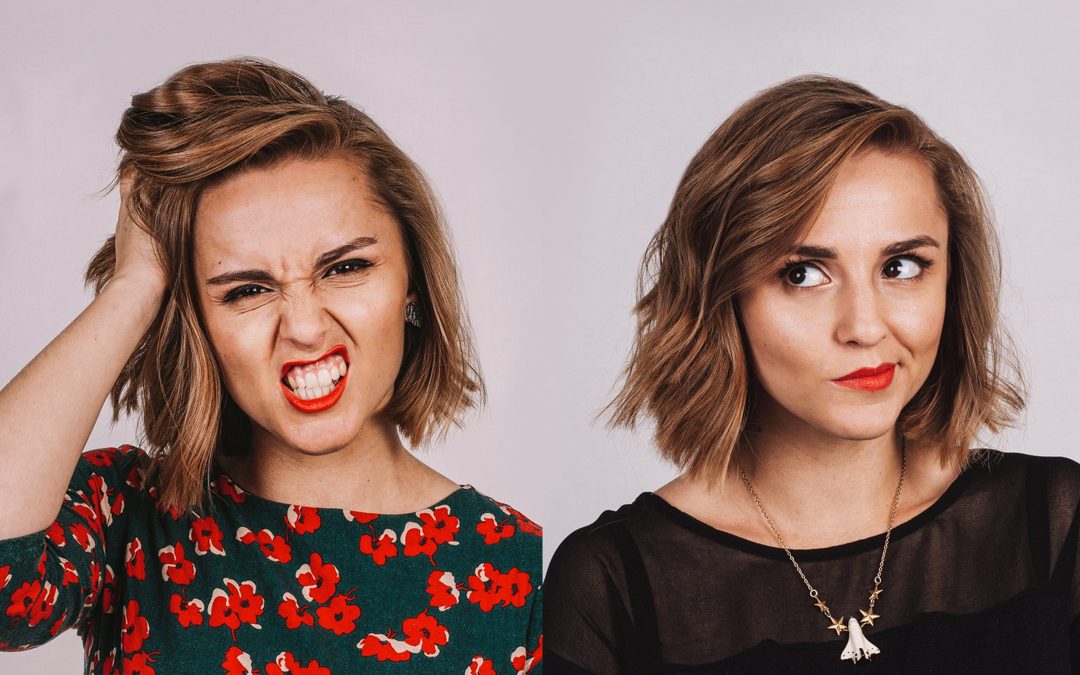 Research by feminine care leaders Always found that 64 per cent of young women aged 16-24 lost confidence during puberty, with 94 per cent experiencing a fear of failure, and 67 per cent saying they avoided new things completely. This is something we all experience, giving in to pressure to conform and attain perfection.
But Always is on a mission to break this stigma and change how girls perceive setbacks. It's time to embrace failure as part of learning and growth. Failure – and perseverance through it – is key to building our confidence and empowering ourselves to keep growing and keep going #LikeAGirl.
Hannah Witton tells us more…
Why were you keen to support the #LikeAGirl campaign?
I was keen to be involved with the #LikeAGirl campaign because it's all about breaking down the fear around failure and teaching young girls to not be so scared. That's definitely something I've experienced and still experience now. Every time it crops up, you have to overcome it. This is also the type of thing that I see worrying and on the minds of my audience. I know the campaign will really help loads of young girls.
Find out more about the campaign #LikeAGirl here:
https://www.youtube.com/watch?v=P_MhsbRiFyI
Did confidence affect you during puberty?
In secondary school I definitely experienced a drop in confidence socially. I remember a bully in year seven and eight, and I never really learned how to stand up for myself. Even with friends who were more confident or better at speaking up, I didn't know how to fight back by saying 'hey, this is what I think'.
What advice would you give someone struggling with their confidence?
I would say to trust yourself and your own judgement, and trust that you know yourself better than anyone else. If anyone questions your character then if you trust yourself you know 'this is who I am'. Be proud of that and be confident in that.
Is there anything you missed out on because of that fear?
When I was in primary school I played lots of football and I remember being very good at it. I stopped because I got scared of playing with the boys and using an actual football rather than a soft one, of being the only girl and scared of not being good enough. I also think that if you're a girl trying to do something traditionally seen as for boys then you have to fight to be twice as good; there was that pressure as well. I quit and gave up, and I wish I'd carried on. I really regret that. Often it's all in your head.
How do you think society limits young women, and what can we do?
One of the things I think limits young women, and definitely still affects me too, is when there's something we're not sure we're good at because we've never tried it before. We're so much more reluctant to try it. I do think that boys are much more confident in terms of trying something, even if they've never done it before. I feel like that fear of failure very much stops lots of young women from even trying things – the things you want to do and fulfilling your dreams. The #LikeAGirl research really showed how much a fear of failure stops us from doing things. (49 per cent of people said they feel paralysed by the fear of failure during puberty.)
How do you overcome the fear of failure?
For me, it's about breaking down the task. For example, writing my first book last year I kept thinking 'I've never written a book before. What if this is terrible, what if I completely fail'. In that moment, all you're thinking of is the finished product and that finished book. But in that moment all you can do is to just start writing. As you keep doing it, you'll get better – it's about breaking down the stigma of failing. You will fail, and that's absolutely fine. If you experience failure, don't see it as a negative thing. Think of it positively and as an opportunity to learn from. The next time you're faced with something, you'll be less scared of failure and that gives you the confidence to just go for it.
When I was studying my A-levels, I was hoping to study history at university, but I completely butchered my history exam and didn't get into my first choice of university. I still managed to study history, but at my second choice. I learned from that and made sure that I didn't make the same mistakes again, and I came out with a first class degree. I think it helped me to work harder. If someone asked me whether I would go back and change that to make sure that I passed that exam then I would say 'no'. I love the uni that I studied at and can't imagine having gone anywhere else.
What's your one tip for confidence?
Often the way you fell about yourself is related to how other people perceive you. If you pretend to be confident and put that out there then people will treat you that way, and vice versa. At school I wasn't very confident and I was quiet. I also have ulcerative colitis and one of the reasons behind why people get flare-ups is bottling up your feelings. My doctor recommended that I should speak up and share my thoughts and feelings more, and so I had to force myself to do that. But now I'm probably the most over-sharing, confident person that my friends know. I hope that I would have still become the person that I am today, but it might have taken a bit longer to get there.
Watch how Hannah Witton deals with the fear of failure here:
The Always #LikeAGirl movement is being fuelled by the millions of girls around the world who are changing #LikeAGirl to mean amazing things. As part of the campaign, the Always #LikeAGirl Squad are urging people to join the conversation on social media. Share a post, image or video to show how you try, fail, learn and keep going #LikeAGirl.
Alesha Dixon, Hannah Witton and Jane Kenyon host four weekly podcasts tackling confidence issues. Together the squad will share their own stories of perseverance through failure via these podcasts and events.