'Grieving her is a daily challenge': Kimberley Walsh opens up about losing her Girls Aloud bandmate Sarah Harding for the first time
Kimberley Walsh was devastated when her Girls Aloud bandmate, Sarah Harding, died of breast cancer at the age of 39. In this exclusive interview with Psychologies, she talks about coping with grief, becoming a mother for the third time, and why losing Sarah made her determined to mark her 40th birthday with gratitude, hope and positivity
When Kimberley Walsh looks back on 2021 it will be with conflicting emotions. Little Nate, her third son with her husband, Justin Scott, is now six months old and, with his big smiles and easy-going nature, has slotted into their busy family like a dream. 'We got so lucky with this one,' she says, her West Yorkshire brogue still strong despite 20 years of living in London.
'Obviously, I adore all my kids, but Nate has been the easiest – which was a relief, with him being the third. Even the breastfeeding, which I've struggled with in the past and has put a dampener on those first few weeks, has been brilliant. He came out of the womb, latched on and fed for an hour, and I was more excited by that than anything else!'
She adds: 'Friends of mine who had totally hung up their heels when it came to having more babies have said Nate's seriously made them reconsider. He's so content and a proper little chiller, just like his dad.'
Walsh is also mum to Bobby, seven, and Cole, who has just turned five, and knowing that Nate is her last – she says adamantly that she is 'definitely done' – has given her a different mindset this time around. The sleepless nights haven't felt quite as much of a bind and any notion of implementing a routine has been chucked out the window.
'A big part of me wants to savour those night feeds, because I know I'm not having any more babies and I'm so aware of how quickly the time goes. They get so attached to you with breastfeeding, and Nate loves the cuddles that come with it.
'If I thought I was doing all this again, maybe I'd be more practically minded, but he's my last baby and I just can't bring myself to be hard on him. So I've ruined him, instead!'
She laughs – but intertwined with this time of happiness has been immense sadness and grief. Walsh is still coming to terms with the loss of her friend and former bandmate, Sarah Harding, who died in September at the age of 39, just over a year after being diagnosed with stage 4 breast cancer.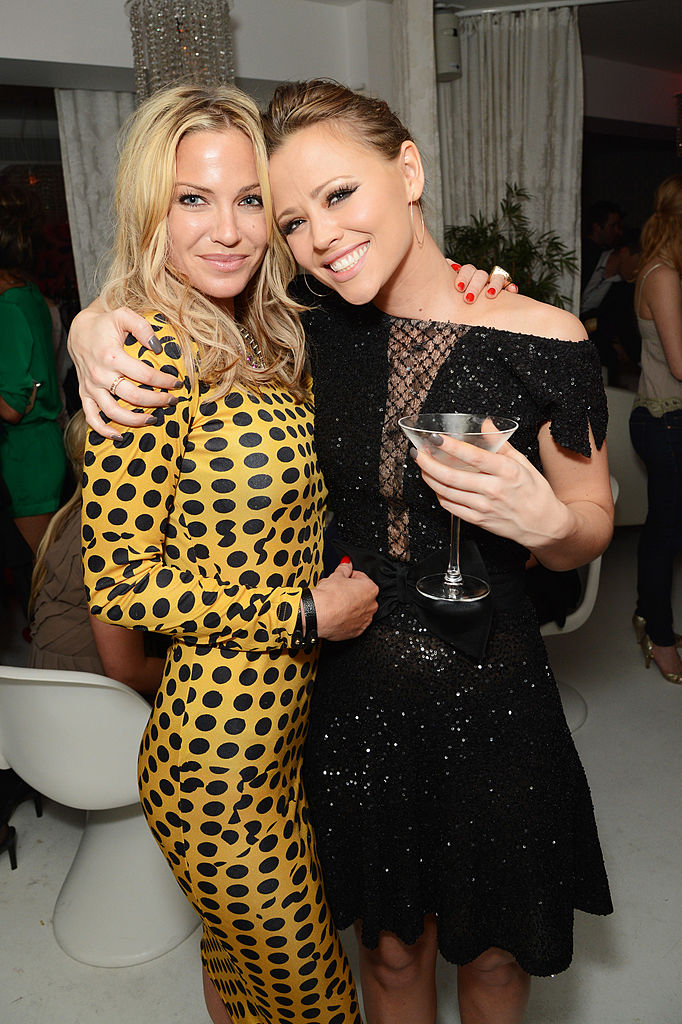 As she speaks about Harding's death publicly for the first time, it's clear the pain is still raw, and Walsh admits she struggles to make sense of it.
'I can't lie, it absolutely knocked us all for six and the grieving is a daily challenge. Until you're actually experiencing something like this with somebody who was close to you, it's impossible to imagine what it's going to feel like. And I honestly still can't work out how you ever truly accept it,' she says.
'I deal with it day to day and, for me, that's about checking in with everyone, especially Sarah's mum, and making sure that they're OK too. It's going to take time, and it's very, very tough.'
Read the full interview in the February 2022 issue of Psychologies. On sale in retailers now or buy here.
Words: Beth Neil
Main photo: Anna Fowler. Second photo: Getty Images.