Goldie Hawn: positive psychology and happy goals
The dancer, Oscar-winning actress, producer and founder of the MindUP school programme, which teaches three million children globally about positive psychology, shares what is important in her life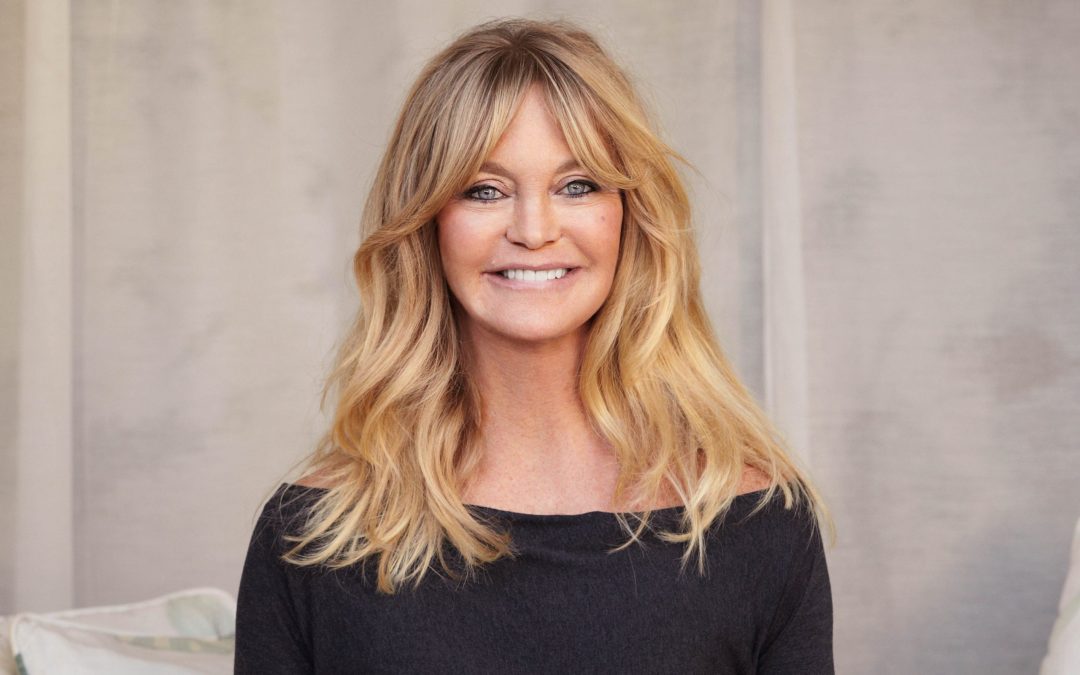 Interview by Suzy Greaves
When I was 11, my one big goal was to be a happy person. I didn't want to be famous but, at 22, it happened overnight and my life changed. I saw those who took fame too seriously. Their self-worth was fed by it and it made them fragile. I was a curious person. I began to meditate in my 20s and worked on my own self-development, putting my focus on contentment instead.
My father and mother were smart and both had a great sense of humour, but they lived a simple life. They taught by example. I remember watching something about kids with muscular dystrophy on television and Mum said, 'When you grow up, I want you to give 10 cents every week to help others.'
During 9/11, I wept into an American flag that I was knitting. It was then I decided to start The Hawn Foundation. I had two choices: remain paralysed with grief, or attempt to fix it. The result is MindUP — the signature programme of The Hawn Foundation that teaches children in schools a set of tools to help their mindset.
I was driven to bring a solution to children who were suffering from high levels of stress, and lacking the skills to navigate a complex world. I was concerned about the persistent failure of the education system to help them cope and flourish. The skills and mindfulness practices that we're teaching have helped three million children globally to improve learning and academic performance – as well as social and emotional skills that build personal resilience for a lifetime.
Every day, I wake up and ask myself, 'What am I going to do and what do I want?' It's the only way to live your authentic path every day versus living a life controlled by what others think you should do or want you to be.
All my life, people told me that I couldn't do this and that. But I did it anyway. I produced movies, I wrote books and, at 55, I studied neuroscience and created the MindUP programme.
The programme is the star, I'm not. It's proven itself. I didn't write the programme, I dreamed it.
My mother taught me that the fish rots from the head. We, as parents and caregivers, need to adopt a mindful practice to become gentler, less stressed and kinder. You can be tough on your kids but always say 'I love you'. All a child needs is love.
I wanted my children to know that I wasn't perfect. I also needed them to know that I would always be there for them; when they made mistakes. I love them so much. They are such good people, but as kids they weren't always easy.
You have to want a relationship to work. If one person does and another person doesn't, you're dead in the water. But, if you're both willing to work on it, you need to celebrate it. If it's really hurting you, or making you feel horrible inside, then you need to get out.
If someone is criticising me, I listen, then ask what's right about it. Even if it's 10 per cent right, be honest with yourself and take anything positive from the interaction, even if it is a criticism. You can use it to make yourself a better person.
The one thing I notice about myself after many years of meditation is that I am very calm. If you stay with a meditation, it will change your brain. You can make changes to your brain with habitual practice, so keep doing it.
For more information on MindUP, see mindup.org/thehawnfoundation. Goldie Hawn was in the UK speaking at purelandfoundation.com, which seeks to promote awareness and change through the exchange of ideas and inspiration.