Gluten and dairy free chicken and butternut squash curry
Eve Kalinik talks about Piccolo Plates and a delicious gluten and dairy free curry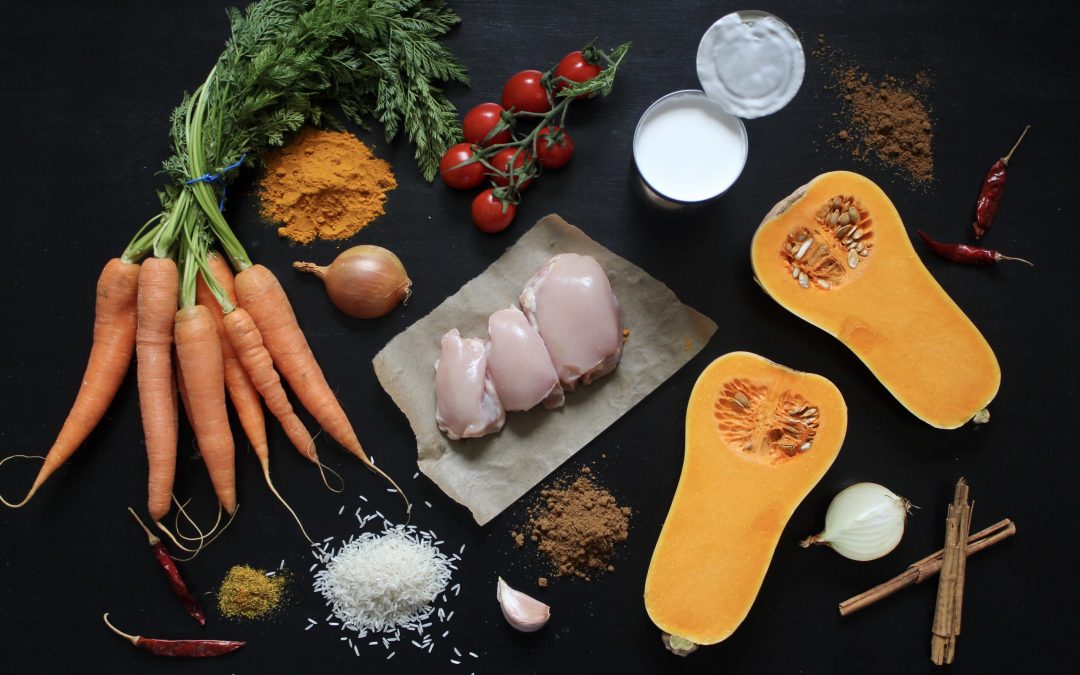 In an ideal world we'd all be growing and making our own food from scratch – but in reality, a lot of people are seriously squeezed for time. So I love the idea behind Piccolo Plates – a mum-run company that delivers all of the freshest ingredients needed for their dishes, with simplest recipes – for just £5 for each dish (which feeds two hungry children).
Here's a recipe for gluten and dairy free chicken and butternut squash curry.
Ingredients
6 chicken thighs, bite sized pieces
1 finely chopped onion
2 gloves of finely chopped garlic
1 thumb of grated fresh ginger
1 tsp garam masala
1 tsp ground coriander
1/2 tsp of turmeric
1 tsp ground cumin
1 tin of tomatoes
1 tin coconut milk
1/2 a butternut squash cubed
olive oil
fresh coriander to serve
basmati rice to serve
Method
1. Add a lug of oil to your pan, on a medium heat gently brown your chicken thighs until golden all over, once golden remove from the pan and place on a plate.
2. Add more oil if needed and to the same pan add the finely chopped onions and soften gently for 6 minutes, stir in your garlic and ginger, garam masla, ground coriander, cumin and turmeric and cook on a low heat for a further two minutes.
3. Next add the tin of tomatoes and coconut milk and stir thoroughly. Add your butternut squash and bring the the boil, then reduce the heat and allow the pan to simmer gently for 15 minutes.
4. The sauce should have reduced and the butternut squash be soft. You want the coconut milk to reduce down to a lovely thick 'coating the back of your spoon' consistency. Add the golden chicken back into the sauce and cook for a further 5 minutes and until the chicken is completely cooked through. Add a splash of water to loosen if you think it needs it.
5. Season to taste, garnish with chopped coriander and serve alongside freshly cooked brown basmati rice.
Read more from Eve Kalinik at evekalinik.com and follow her @evekalinik