Gail Porter on optimism and living one day at a time
We caught up with TV presenter Gail Porter, who tells us all about how her mental and physical health struggles have only made her stronger...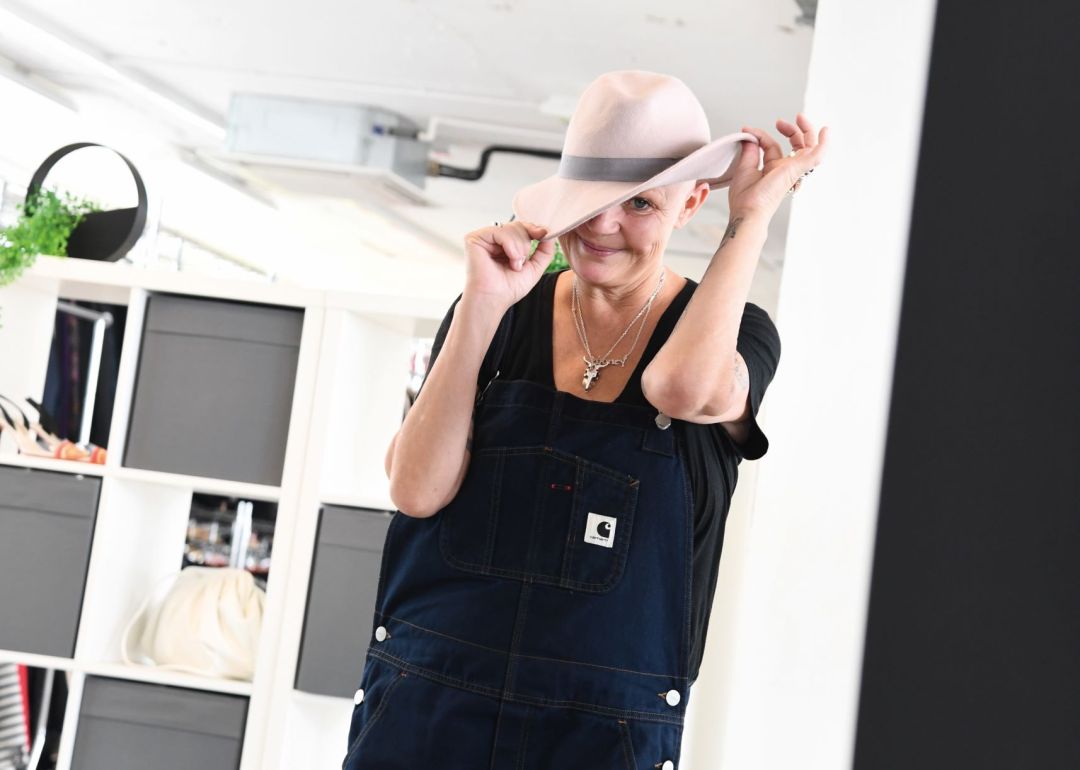 Her challenges have been well documented, but have left the indomitable TV presenter Gail Porter with a legacy of eternal optimism, and a desire to live life one day at a time…
Sometimes, you have to lose everything to win. Just ask Gail Porter. After reaching rock bottom a little over a decade ago, the TV host is today not only stronger and wiser, but enjoying a simple life, where gratitude and benevolence deliver daily rewards.
In the late 90s and early 00s, after her nude image was famously projected onto the Houses of Parliament as part of a lads' magazine stunt, former model Porter became a TV presenting superstar.
For a decade, she fronted shows including the BBC's flagship Saturday morning show, Live & Kicking, The Big Breakfast, Top of the Pops and ITV's Fully Booked. Then, a series of life-changing circumstances caused the walls of the incredible life she had built to crumble.
Navigating divorce, alopecia and depression
The decline has been well-reported. In 2004, Edinburgh-born Porter's high-profile marriage to indie musician Dan Hipgrave ended acrimoniously and, the following year, during a work trip to Las Vegas, she developed the hair-loss condition alopecia.
Overnight, her long blonde locks disappeared and the once abundant offering of TV jobs dwindled. By 2011 – then working as a panellist on Channel 5's The Wright Stuff and earning a small income with voice-over jobs – Porter's mental health deteriorated.
Battling the depression she had suffered since the age of 19, as well as self-harm and anorexia, she was clinically sectioned under the mental health act and spent almost a month in a psychiatric ward at London's Royal Free Hospital.
She later found herself in financial ruin and spent six months staying on friends' sofas, before eventually sleeping rough on a park bench in London's Hampstead Heath. 'I didn't have any money – I didn't have anything – but I've survived,' reflects Porter, now 51, who is currently penning a part-life story, part-fiction book that will document such episodes in her life.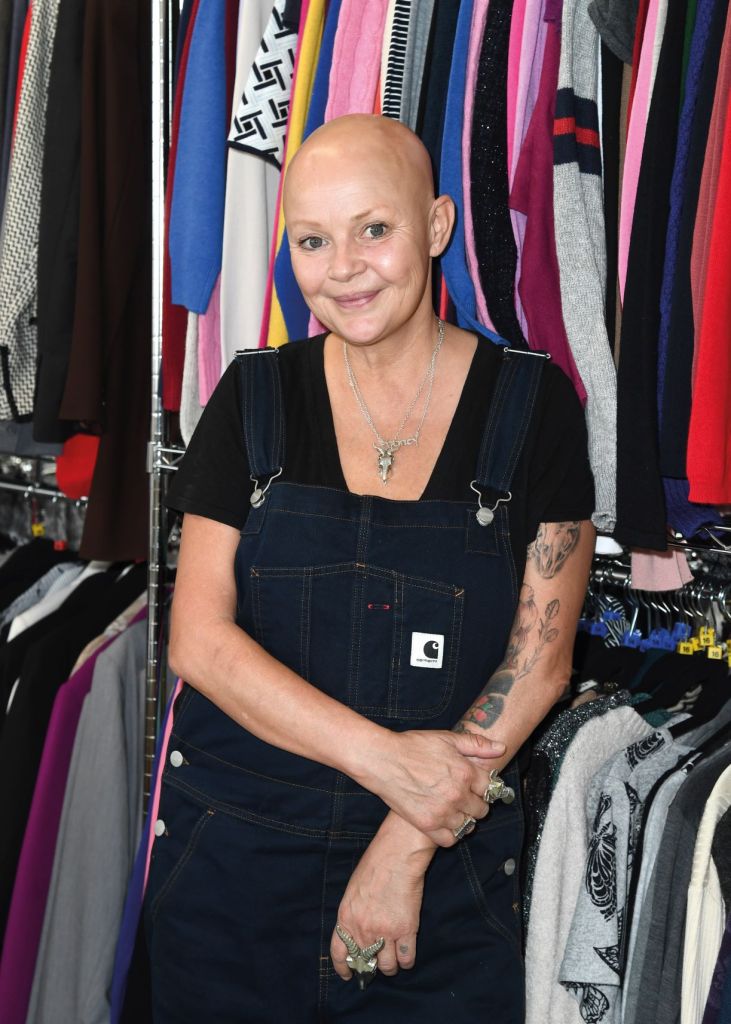 Gail Porter on how difficult times make us stronger
'Putting it down on paper is a little bit difficult, as I'm doing it on my own, but it's things that I talk about, and I'm not ashamed about,' she explains. 'Every single thing that you go through is a learning experience – it might not be one you ever want to go through, but it makes you so much stronger.
'I didn't want to be in that position, but I was in that position, so what do you do? Do you feel sorry for yourself? Or do you decide "I'm going to make it"?' Porter chose the latter and a chance opportunity to take part in the 2015 series of Celebrity Big Brother earned her enough money to place a deposit on a flat and escape living rough.
'To be honest with you, it was not a lot of money, but it meant I'd have a roof over my head again, so I did it,' says Porter, who has previously described her experience on the Channel 5 reality show as 'the worst thing ever'.
'On Big Brother, if you leave, they don't pay you. So I was going into the Diary Room every single day, saying, "Hello, Big Brother, it's Gail. Please get me out of here!",' she says. 'Again, another experience. I did it. I survived.'
'We're all survivors'
Fighting spirit she may have in abundance, but it's a mistake to assume that Porter considers herself in any way extraordinary. 'I think we're all survivors,' she says. 'My life has played out in the press and people think, "Gail's had a really bad time." But, no. I've had odd times, but nobody knows what's happening across the road.
'We don't know what the neighbour or the person downstairs is going through. We're all going through stuff, and I'm quite happy to talk about anything. I hope I've made a difference and made other people think, "We're not on our own in this".'
Porter, who is an ambassador for the Changing Faces charity, which supports people living with a scar, mark or condition that makes them look different, adds: 'I don't want anyone to ever feel sorry for me. If I can make a difference, then we all win!'
Upbeat and quick-witted, Porter once tried her luck as a stand-up comedian, and during our video call leans on self-effacing humour to build rapport.
Gail Porter on optimism and gratitude
With positive thoughts believed to be instrumental in building resilience to, and recovery from, mental health problems, it's easy to understand Porter's happy-go-lucky temperament, as well as her tendency to not over analyse her past nor overthink her future.
'Success is not a thing that I even think about,' she says, when asked about what motivates her professionally these days. 'I lost my hair 17 years ago, I've been homeless, and now I have a roof over my head, so every single day is a blessing.
'I don't ever think, "I'm gonna do this, I'm gonna do that". I just think, "Tomorrow is a great day and if I can make other people happy, that's a good thing, and if I get a job, that's great." I don't stress about what's next.'
The importance of random acts of kindness
Aside from the joy she reaps from being mum to her 19-year-old politics student daughter, Honey, who she describes as 'a solid, amazing human being', Porter gets a daily kick out of making others feel good by dishing out random acts of kindness.
'I tell every person I meet, "Ooh, I like your trainers", or "ah, your hair looks nice" – although, obviously not myself,' she chuckles. 'If they don't like it, they can just walk away, but there's nothing nicer than giving a compliment to somebody. I do it every single day.'
On the morning of our interview, Porter deposited a bag full of groceries on the doorstep of her neighbour in the apartment downstairs. 'Everybody should do it,' she says, adding that generosity doesn't have to cost money.
'All you have to do is give someone a hug or say "I hope you have a great day". It makes a difference. I just want to make the world a better place,' Porter adds.
She credits part of her happiness to fitness, taking part in five-times-a-week Soul Cycle sessions, Bikram yoga and running regularly.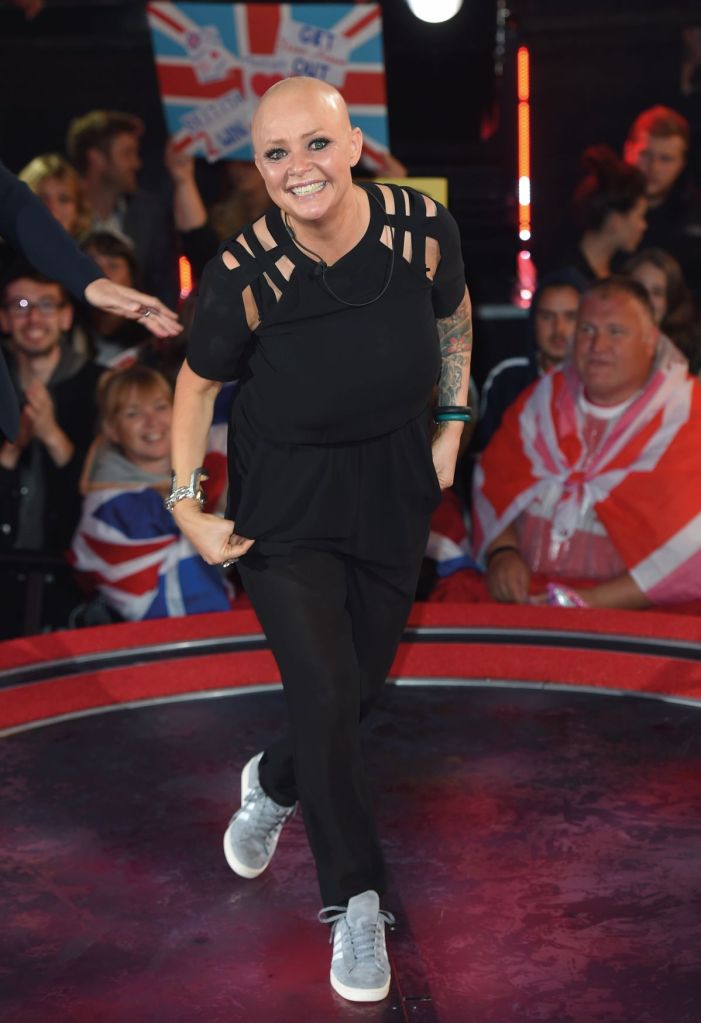 Gail Porter on finding happiness in being single
Living alone in north London with her cat, Pickles, she insists she's happy to be single. 'I've been in love maybe twice and it was amazing, and now I'm quite happy on my own,' she says.
'I'm not really good at talking about relationships because one of the things about having alopecia and looking different is, as much as I feel like I'm strong, I still believe that people look at me and think that I'm not a pretty human being.'
It's a raw and heartfelt admission. So, I ask: does she feels safe beneath the emotional safety blanket of being single? Porter nods. 'Yeah. I've got Netflix and Disney+. That's my relationship!'
'I miss my family'
There's no doubt that she boasts strength in spades, but scratch the surface and Porter's vulnerabilities hide in plain sight. She admits her biggest emotional weakness is rooted in grief.
She lost her mum, Sandra, to breast cancer in 2009, then her dad, Craig, to a brain haemorrhage in February 2020. She made an agonising journey to his home in Spain to identify his body, before returning to the UK with his ashes.
'I miss my family – I miss my mum, I miss my dad, I miss my grandparents. That's my weak spot,' she says. 'Every night I say to them, "Goodnight. I don't know where you are, but I love you very much and I miss you".'
Mother-daughter summer plans
Porter has previously credited Honey, from her marriage to Hipgrave, for motivating her to 'save her own life' at her lowest point of mental health, and says her daughter is now a good listening ear.
'We have a really good relationship, so we can talk about things,' says Porter, who is bursting with excitement over their mother-daughter summer plans.
'Honey had plans that didn't work out, so asked me to go on holiday with her. It's probably the nicest thing I've ever heard in my life – a 19-year-old asking "Mum, do you wanna come?"'
'I'm going to take a bit of time out this summer and I'm heading up to Edinburgh to do the Festival. I'll get to see everyone that I love from my hometown,' says Porter. 'You can't get better than that!'
Gail Porter on filming Spooked: Scotland
She recently returned to her Scottish homeland to film her new ten-part paranormal series for Really's Spooked: Scotland, where she joins medium Chris Fleming – her co-presenter on Dead Famous from 2004 to 2006 – to investigate supernatural sightings.
'It scares me a wee bit, but I quite like the fact that maybe someone or something is around. Doing this programme, and having an open mind, is the best thing. I'm a big believer that something is out there. I've never seen a ghost, but you know when you just can feel something in the energy?'
Having mingled with the metaphysical, it's a wonder she isn't on tenterhooks when home alone at night, I ask. Porter laughs. 'I'm Scottish. Come on, are you kidding me?! I watch all the crime channels and there are days when my crazy cat will run up and down the stairs and it's like someone's in the house.
'I get a little bit freaked out, then I think, "Whatever it is, I'll take it. It's not a problem". Nothing scares me because I don't believe in anything bad. I'm a very lucky soul.'
Spooked: Scotland with Gail Porter is on Really now, and available to stream on Discovery.
Words: Gemma Calvert | Images: Getty Images