Fishkeeping to reduce stress
Could the introduction of fish into your home help to reduce your stress levels? New research from aquatic experts Tetra, and psychologist and psychotherapist Corinne Sweet say yes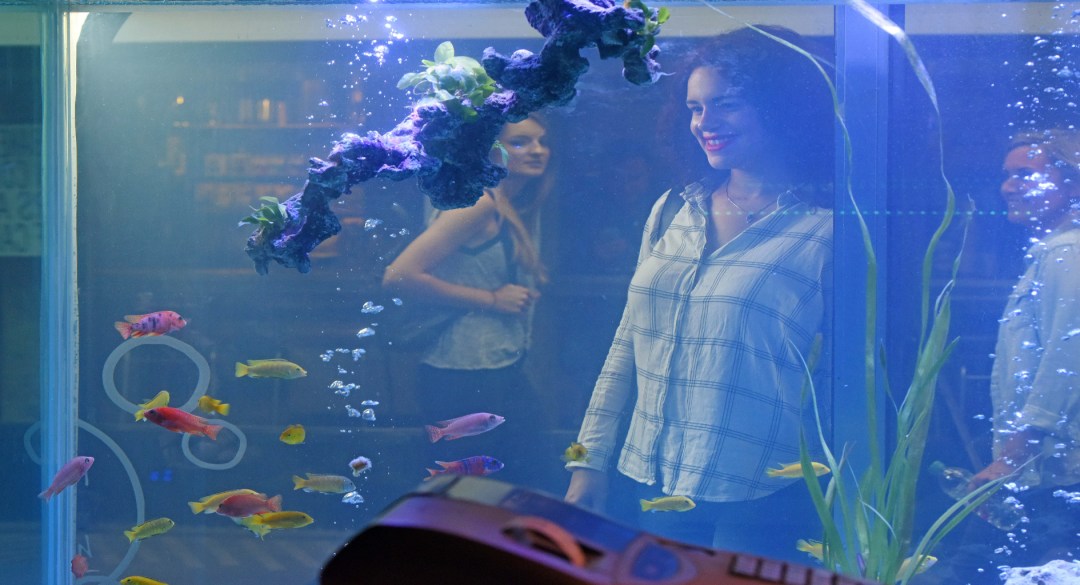 Four in five (79.8%) Brit's claim to be under pressure every day, and it's impacting our overall health and wellbeing. Tetra's research into stress found that lack of sleep (51%), feeling run down (45%) and a negative impact on general health (29%) are the top three things to suffer when we feel stressed.
With over half of British adults (55%) claiming to have less than one hour of 'me time' each day, Corinne Sweet, author of The Mindfulness Journal, offers her advice to maximise your downtime to reduce stress, boosting your overall health and wellbeing.
Keeping fish in the home helps to create a calm atmosphere, with existing fish keepers claiming other benefits include better sleep and more creativity.
How did fishkeeping to reduce stress come to your attention?
'It has long been understood that watching tropical fish swimming is a calming, stress-reducing experience. This is why so many hospitals, dental surgeries and waiting rooms, have them as décor.
'The fish slide and glide in the water, which is soothing and quiet and almost hypnotic to watch. People relax as they look at the detail of their colours and forms, and it is a meditative exercise just to simply watch them flow around in a tank. It helps people to calm down, to breathe more evenly and takes their attention off their distress.
'Tetra undertook stress research which found 4 in 5 British adults claim to be under pressure every day; that's quite extraordinary but not unheard of in this day and age. Having a central piece of calmness at your home like an aquarium can help to combat the everyday stresses we face.'
How important do you feel 'having time to yourself' is?
'Time for yourself, or 'me' time, is essential for us to survive mentally, in the modern world. Life is going at such a pace, 24/7, and demands are constant.
'Our hyperconnectivity, through digital equipment, means we are seldom out of touch, or off duty. So taking time to switch off, relax, look out at the sky, the clouds, the flowers, and the fish, is very important. We all need time to be off-duty, to relax and chill, take exercise, and not just cloud our minds with alcohol or hurt our bodies with nicotine or drugs…learning to chill, to be with yourself, to pursue your interests, just to 'be' is very important today.'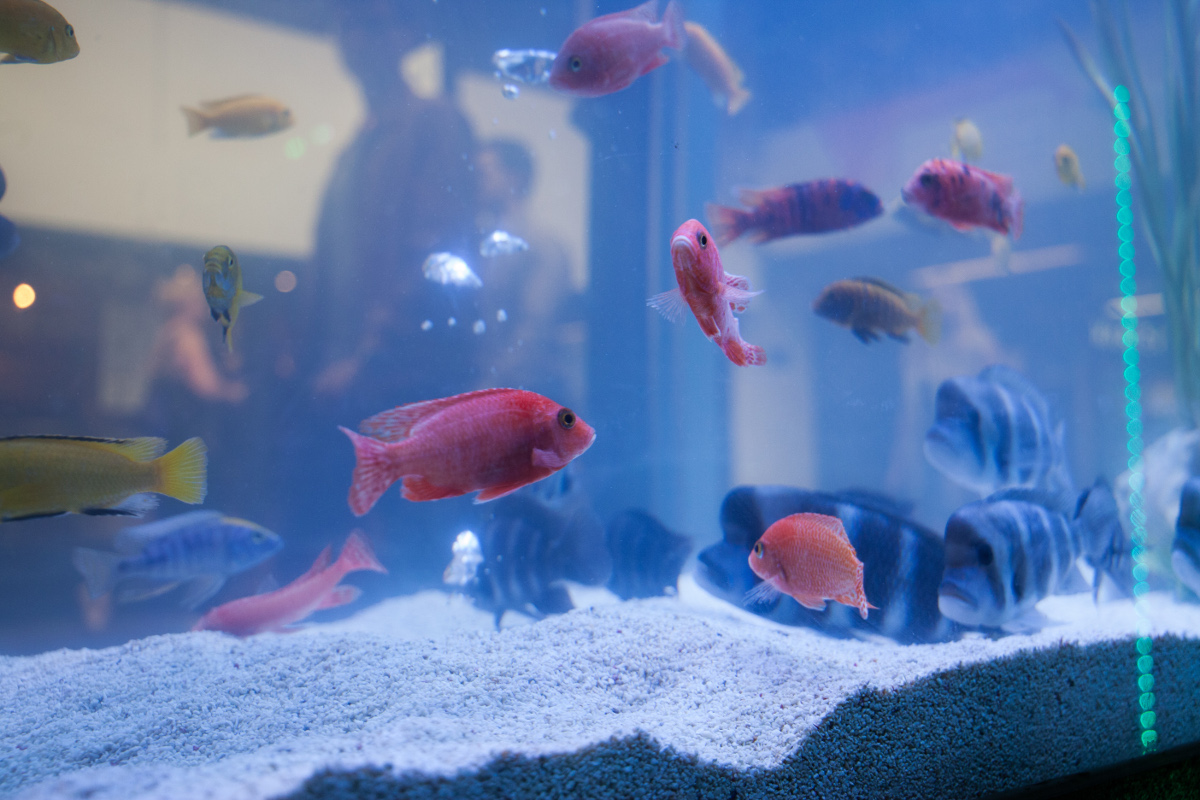 What are your top 5 tips to do when you are having time for yourself?
1. 'Turn off your equipment, all the beeps, blinks, buzzes – get some digital down time.'
2. 'Get comfortable, and lie down and rest, or spend some time, being mindful, gardening or walking or taking other exercise.'
3. Make a list as a way of 'downloading' everything that is in your head for a 'to do' list – this helps you relax.
4. 'Put on music, and dance or lie or sit and listen, just enjoy yourself.'
5. 'Dance round the living room, or snooze in bed or paint a picture, have a bubble bath…give yourself a treat (that is not food or drink).'
What advice would you give your younger self about stress?
'Stress is endemic, permanent and will continually increase. So learning to handle stress, for yourself, in yourself, is crucial for living a happy life. Expect stress to be there, so prepare how you will respond to it. Work out what kind of person you are, and how you react to stress: some people love it, and welcome it, and feel bored when it's not there. 0thers avoid it, keep it at bay.
'Work out your strategies for survival and keep them in your own toolkit: a short meditation, a walk, a run, sing a track, contact a friend. Whatever you do, you need to understand stress will always be there, it's what you do with it that counts.
'Eat as healthily as you can, and limit your addictive urges. Learn to look after your body and your mind, and you will handle stress better. I wish I had understood this earlier, but have got there in the end. I would have been kinder to myself if I had understood all this earlier in life.'
Corinne Sweet is working with Tetra to inspire people to keep an aquarium in the home.