Find inner peace and calm
There are ways to step back and find peace in our busy world. Take inspiration from traditional monastic rules of living – Flavia Mazelin Salvi explains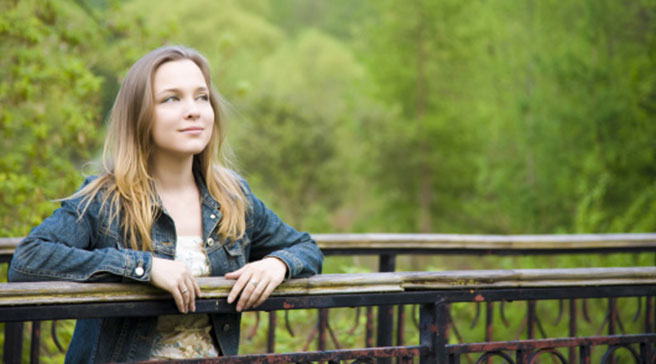 Follow these monastic-inspired rules and introduce calm into your life.
Stillness
Perseverance in the face of difficulty is one of the best antidotes to mental confusion and dissatisfaction – two of the problems created by our fast-paced channel-hopping culture. Perseverance helps us to unearth our best resources and builds self-esteem.
How to do it: It's important to be truly present, not constantly thinking about where else you could be, or with whom. Introduce rituals with friends and family: sit-down meals, drinks, get-togethers, outings. Make it formal with written invitations and organised activities. Make it a priority to be there, by reminding yourself to be happy where you are, right now.
Silence
A period of conscious silence can give meaning and weight to the words we say. Just hold on to some quietness in yourself while you're out in the world. Silence helps you look, think and figure things out. And when you re-engage with other people, it also helps you to listen better.
How to do it: Book an appointment with yourself – say, Thursday at 7pm – and make a note of your feelings then. Go for a walk with your partner or a friend, and keep a companion-able silence – fight the urge to fill the silence with empty words.
Hospitality
There's nothing so fruitful as meeting 'different' people: otherness is a source of surprise, enrichment and it helps reinforce our identity. Welcoming those who aren't like us, but who respect us, challenges our beliefs and prejudices. This develops our capacity to empathise and calms our fear of the unknown.
How to do it: Challenge yourself to take an opposing point of view. Broaden your social circle and speak to someone you wouldn't normally spend time with. Join a cooking class, a book group, or a film appreciation society. Volunteer for a charity. Make spontaneous invitations – organise dinner parties, or ask new colleagues to the pub for a change.
Meditation
Meditation is about grounding yourself in the present, so you can feel part of something bigger. It is one of the best ways to reduce anxiety, while prayer helps you focus your needs and acknowledge that you can't always solve every problem yourself.
How to do: it Punctuate your day with pauses in which you concentrate on your breathing, and all your senses. Take five minutes when you wake up and when you go to bed to breathe in and out with your eyes shut, until you feel relaxed. Be mindful of all that is good in your life – and give thanks out loud, or write down your thoughts each evening before bed.
More inspiration:
Read No one likes mental soup by Violet Fenn on LifeLabs
Read 5 Reasons to keep a journal by Jackee Holder on LifeLabs