Film review: The Homesman
Danielle Woodward reviews this tale of the American West, starring Tommy Lee Jones and Hilary Swank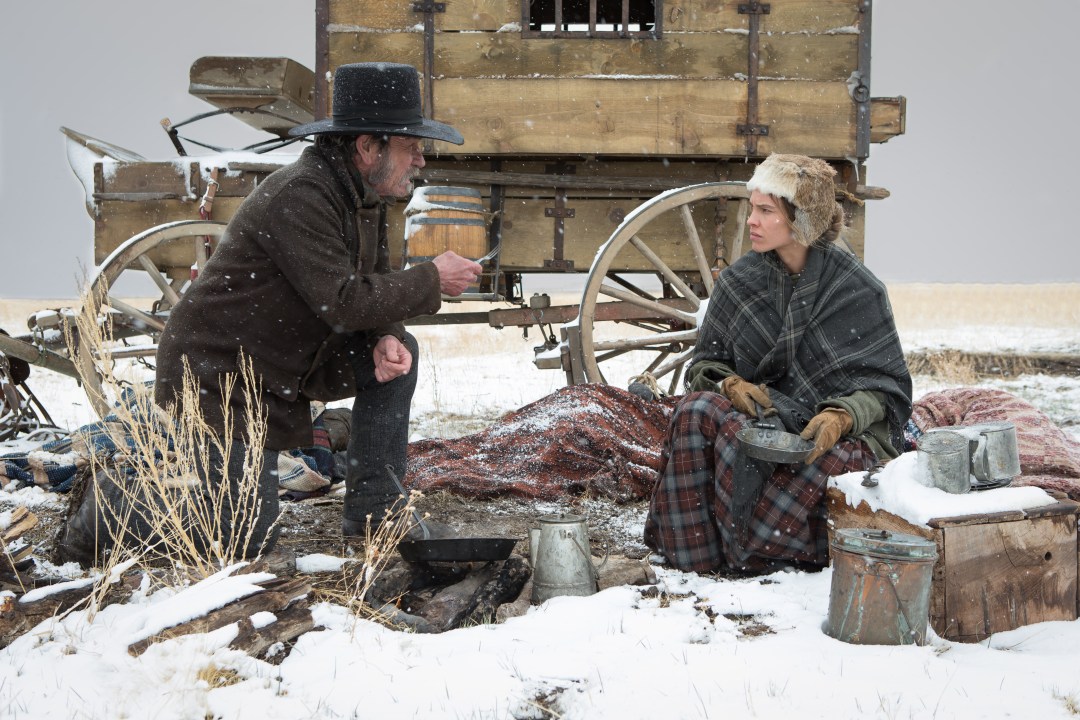 Set during the mid 19th-century western expansion of America, the pious and independent Mary-Bee Cuddy (Hilary Swank) volunteers to be the 'homesman' and transport three mentally ill women from the harsh Nebraska territories to Iowa, where a churchwoman (Meryl Streep) has offered to take care of them.
Realising how daunting the journey will be, when she comes across army deserter George Biggs (Tommy Lee Jones) hanging from a noose, she rescues him on the condition that he joins her for the journey. He begrudgingly admits he owes Cuddy his life, and agrees to accompany her.
Despite her strong-mindedness, Cuddy is desperately lonely. She even suggests marriage to eligible men, who refuse her because she is 'too bossy and plain'. She then volunteers to take the women on this perilous journey with the harsh landscape and constant threat of criminals seemingly reflecting the women's fragile mental state. With horrific flashbacks, we see how the women went insane through the hardship and desolation of their existence.
Cuddy and Biggs are suspicious of each other at first, then the barriers appear to soften as they begin to understand each other.
With convincing performances, the film is a realistic portrayal of a difficult time in American history and shows the everyday suffering that people, especially women on the frontier, lived through. Writing, directing and starring in The Homesman, Tommy Lee Jones says he wanted to explore women's lives at this time in the American West because he believes, 'it's the origin of the female condition today'.
The Homesman is on general release now