Environmental activism: How to stand up for what you believe in
Ellen Tout engages more fully with environmental activism and groups - such as Extinction Rebellion - that aim to compel leaders to act over the climate crisis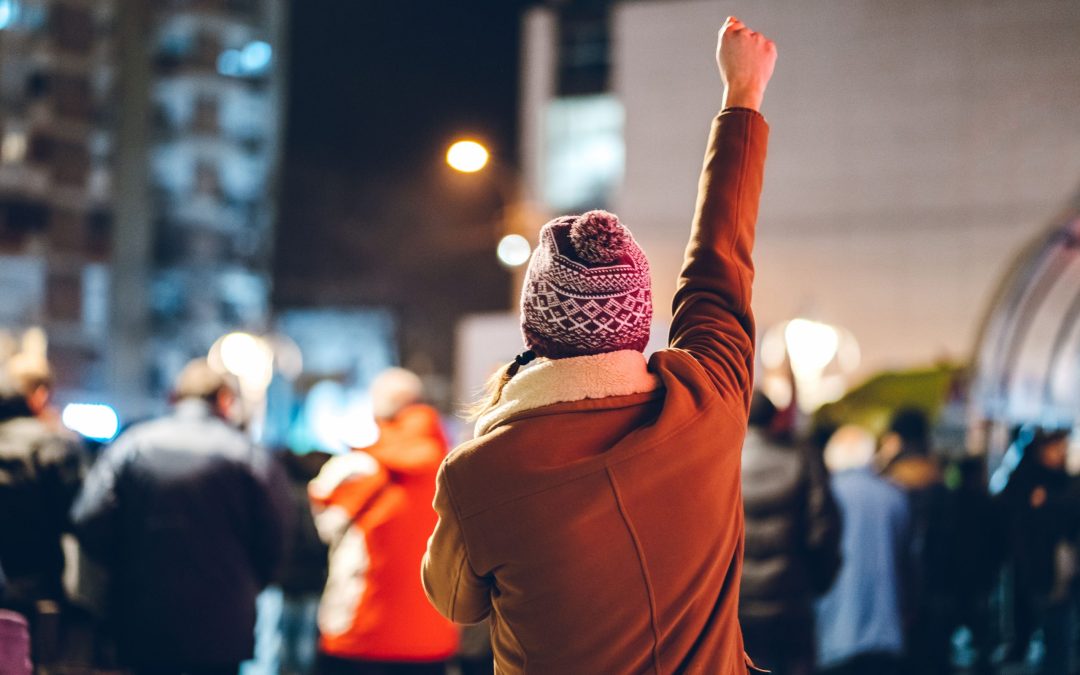 5 minute read
Power to the people; people got the power,' the crowd sang around me, their chants echoing through the city streets. In May, following Extinction Rebellion (XR) protests, the UK government became the first in the world to formally recognise the climate emergency. At the time of writing, parliament had yet to take steps to reduce emissions and stop biodiversity loss quickly enough. If change isn't coming from the top, then it's you and me who can hold the powers to account and create awareness. I decided it was time to join the 'autumn uprising' in London and to lobby my local council about plans to build a car park on beautiful meadowland.
At the heart of change
I had seen images of protestors being arrested or causing disruption, but little information about the XR backstory, so I went to a free training session to see what it's all about. The atmosphere was welcoming and inclusive – people of all ages who are passionate about the planet, know their rights and want to make a difference. To paraphrase the group's declaration: 'The wilful complicity of our government has shattered meaningful democracy. When the government and law fail to protect people's wellbeing and the nation's future, it becomes the right of citizens to protect the future and to rebel. We act in peace and with ferocious love of these lands.'
I empathised with its manifesto, ethos and aims; people taking back power, and attended an XR Youth protest. Led by parents with young babies, it was peaceful and moving. Mothers sang as they cradled their children, grandparents waved banners reading 'act now' and 'tell the truth', and young people brandished inscribed flags. A 16-year-old held one that read: 'We stand for what we stand on; We strike for what we believe in; We believe in our future, don't ruin it.' There was a feeling of community and strength. People shared food, supported each other and sang – standing united to demand change before it's too late.
United we stand: give the earth a voice
Call to action
Facts to arm you, stories to empower you and instructions about how to protest, legally and safely. This Is Not A Drill: An Extinction Rebellion Handbook (Penguin, £4.89)
State your intention
Made from recycled, post-consumer organic cotton, a tee from Friends of the Earth can be sent back for repurposing. T-shirt, £20, friendsoftheearth.teemill.com
Economics of happiness
A book that connects our wellbeing with that of the planet, outlining grassroots steps towards a better world. Local Is Our Future by Helena Norberg-Hodge (Local Futures, £10.99)
Find out more about Extinction Rebellion, which promotes non-violent, disruptive civil disobedience as a strategy to bring change, at rebellion.earth. For Friends of the Earth and Greenpeace, see friendsoftheearth.uk and greenpeace.org.uk
Read more from Ellen on her eco journey in the magazine each month and follow @Ellen_Tout
Image: Getty