'English Ruby Fizz' cocktail
The perfect partnership of sweet and spice from gin brand Haymans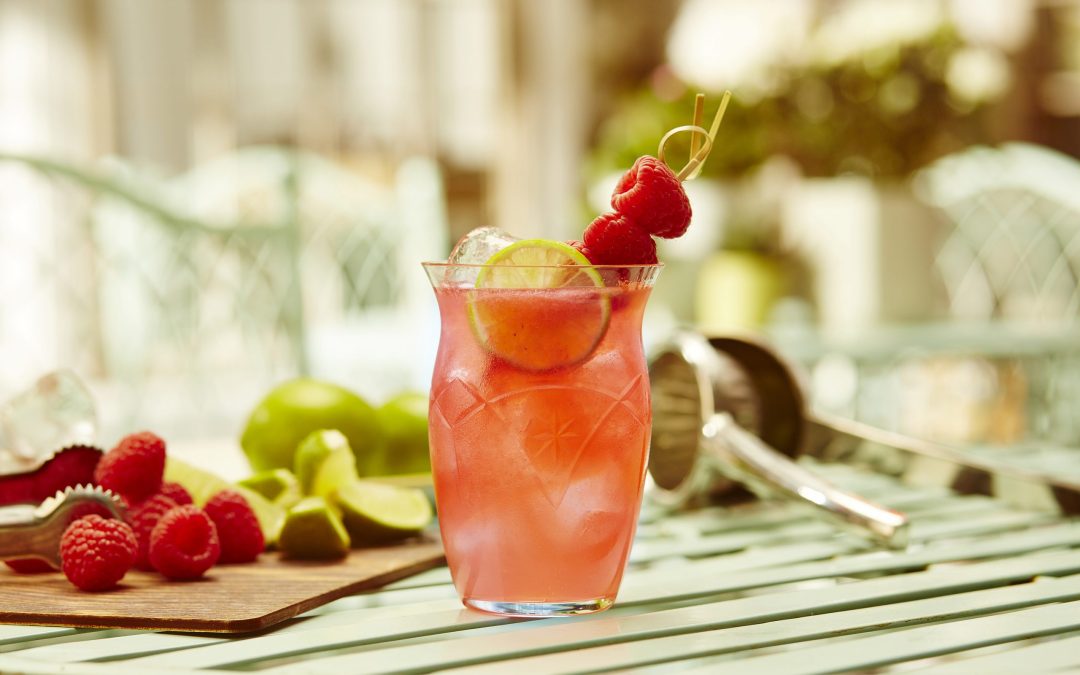 Here's step-by-step instructions for creating this pretty English Ruby Fizz cocktail…
Semi-sweet, refreshing and with an eye-catching pink tint, the English Ruby Fizz is the ideal al fresco cocktail. The sweet taste of the raspberries partners perfectly with the spicy ginger notes.
Makes: 1 cocktail
Ingredients
20ml lime juice
10ml sugar syrup or Grenadine
4-8 fresh raspberries or raspberry syrup
Ginger ale
Lime (to garnish)
Fresh raspberries (to garnish)
Method
1. Fill a highball glass with plenty of large cubes of ice
2. Set aside the ginger ale and garnish, and combine all remaining ingredients in a shaker with the ice
3. Shake well for approximately 12 seconds
4. Double strain into the highball allowing the liquid to run over the ice
5. Top with ginger ale Garnish with a lime wheel and raspberries
Recipe courtesy of Haymans.