Empty nest – the emigrant daughter
Whether you're the one leaving, or the one left behind, the inevitable separation of parents and children as the latter grow up and move on can be exciting and painful, for both sides. Claire Jagge didn't leave the city she grew up in until her late twenties, and is struggling with feelings of guilt over leaving her mother behind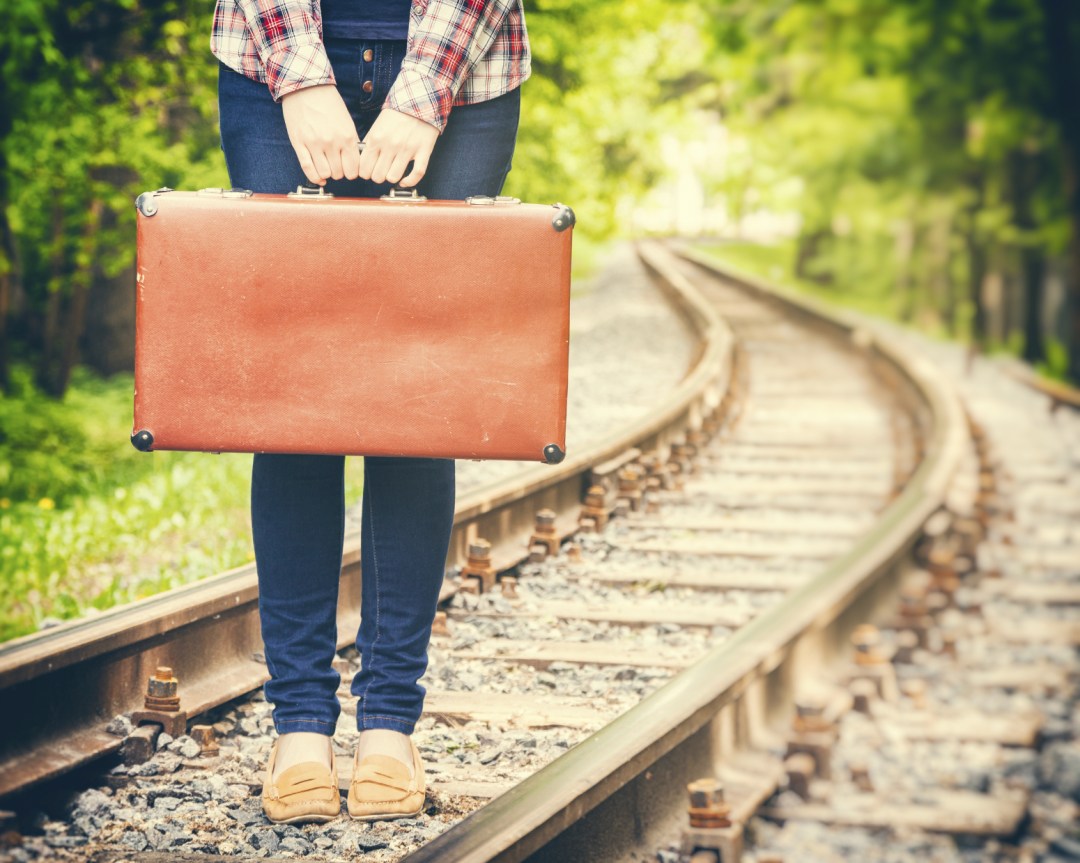 I never imagined that I'd be living in a different country to my parents. Emigration was not on my to-do list, and I didn't leave my home town until I was in my late twenties. So although I had moved out of home for university – I still remember my mother waving and crying at the door as Dad's car edged me to freedom – I'd imagined a lifetime of Sunday lunches the way only Mum can make, of a phone call to arrange a quick coffee, of (later) her being the only babysitter I could truly trust.
I had also assumed I'd be there as she grew older and in need of help with the things she's always done with such fierce independence. My mother was always independent: she was a working mum, she wasn't always around, and my sister and I were mostly fine with it – we muddled along, as working families do. But we inherited the independence and now we're planes and trains away, and Mum's retired and at home with Dad, only to discover we're not there.
That's the terrible thing: she now has all this time on her hands and no children around to spend it with. She keeps busy – it's what she does. But she's not always good at hiding her disbelief that she spent a good portion of her lifetime raising us, only to let us go.
There's not that much to be done about this situation – the old story is that if you get the parenting thing right, they'll leave, and that's the way it's supposed to be. But – but, I can hear her telling her friends – to have them go so far? Mum's in Belfast, I'm in Helsinki – and my sister's in Australia. This is how it usually goes once her disbelief kicks in again: she makes a remark about how tough it is that we're gone, or how she wishes we could visit soon. Then we feel guilty for leaving (I can safely speak for my sister too), and the guilt causes resentment and comes back around to guilt again – and this time we're feeling guilty for being resentful of the woman who raised us.
I've been gone for two years now and I sometimes wonder what would happen if I spoke openly to my mother about what's going on – or if I called her out on lines like this one, from her birthday this year, 'I was brought out to dinner last night – everyone was feeling sorry for me without my children around.' I'm not sure she's consciously trying to make me feel guilty, but it feels so passive-aggressive, and I never hear it from my dad.
But even if we were able to talk it out, there's no getting away from the fact that she'd rather we were closer to home and that's not something I can fix right now, having just bought a flat with my husband. I want to be around if either of my parents needs support in old age, and that's certainly something I'll need to think about in the years to come, but for now I have to plug away here with my life and hope that they're getting on with theirs back home.
For me, there are upsides to this distance. When Mum does visit, it's for longer than we'd spend together at home, which can be wonderful and trying, but is at least different. Going back to the house I grew up in often throws me back into the role I played last time I lived there, and that's a part I don't always feel like playing any more.
Maybe that's the crux of it – we need to work out a new way of relating to each other that's not like the old days when I lived half an hour away, where I don't feel guilty if I haven't been able to get home for a few months. Where Mum has a life that is so full, that it only brims over when I arrive back where I started, weary and homesick, on her doorstep once again.
Photograph: iStock
More inspiration:
Read Letting go of grown-up kids by Diane Priestley on LifeLabs