Eastern promise
In a industry cluttered by noisy and lacklustre launches, Jo Malone fragrances are like the white shirt of perfumery: beautifully crafted, easy to wear, classically chic and refreshingly minimal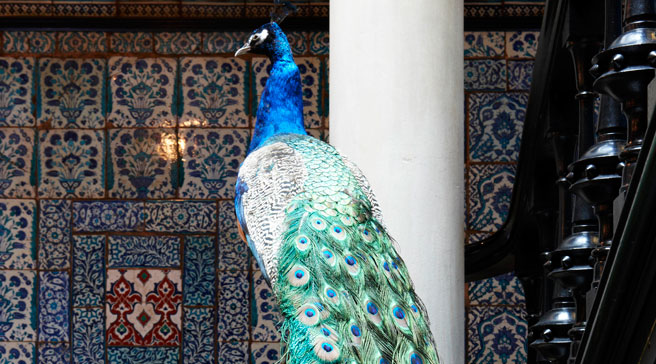 So when the niche fragrance brand announced the launch of its latest collection, my thoughts turned to sparkling citrus notes, subtle spices and a grand reveal in a Kelly Hoppen-styled interior.
While Jo Malone devotees will be pleased to know that the new Cologne Intense collection stays true to the brand's philosophy of simplicity and elegant restraint, fans of contemporary fragrance will be drawn to this quartet of exotic scents that bear the stylistic stamp of creator Master Perfumer Christine Nagel, celebrated for original and experimental compositions such as Narciso Rodriguez For Her and Thierry Mugler B*Men.
Unveiled at Leighton House Museum (above — the former London home and studio of Victorian artist Lord Leighton — the Amber & Patchouli, Oud & Bergamot, Rose Water & Vanilla (my favourite) and Iris & White fragrances are inspired by traditional Middle Eastern rituals of layering scents, incenses and oils, and like the gilded ceilings and peacock blue tiles that line the museum's opulent Arab Hall, they evoke smoky kohl-rimmed eyes, sticky Turkish Delight, dewy flower gardens at dusk, the smoky embers of Hookah pipes and bellowing, kaleidoscopic, maxi dresses- definitely not a white shirt in sight.
Jo Malone Cologne Intense 2010, £80, is available from 1 July Leighton House Museum is open every day except Tuesdays, from 10am to 5.30pm