DIY frappuccino body bars
Get your morning coffee hit the healthy way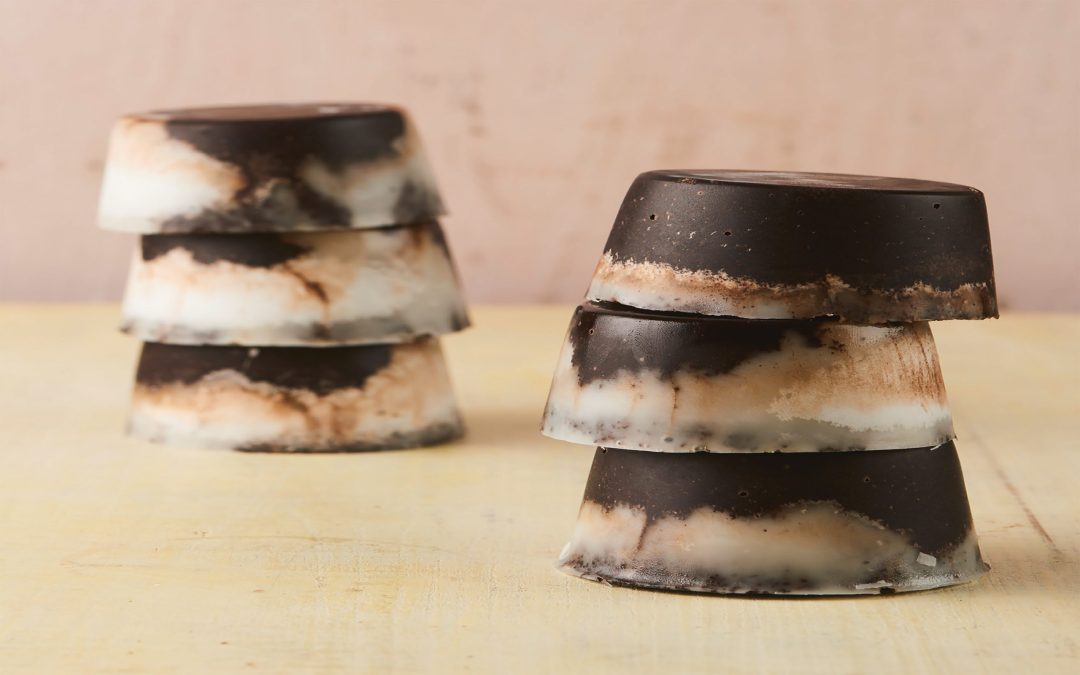 We don't need to tell you about the benefits coffee has on the appearance of your skin (we're looking at you, cellulite), but the added benefit of these bars is the butter. Incredibly moisturising and high in vitamin E, it'll leave your scrubbed skin super soft.
Grapefruit and geranium are a pretty powerful combo – both help to stimulate blood flow and circulation, which, when combined with coffee, gives you one hell of a kick to start the day.
Try this recipe for making your own DIY frappuccino body bars.
All you need is:
85g shea butter
80g ground coffee
85g coconut oil
5 drops geranium essential oil
5 drops grapefruit oil
Makes: 10 bars
Method
This recipe for frappuccino body bars was taken from Clean Beauty – recipes to manage your beauty routine naturally (Square Peg, £18).