Create a better body image after having babies
Two pregnancies and a tragedy left Emma Coxon overweight, and struggling with self-loathing. Would a naked photo shoot help her heal?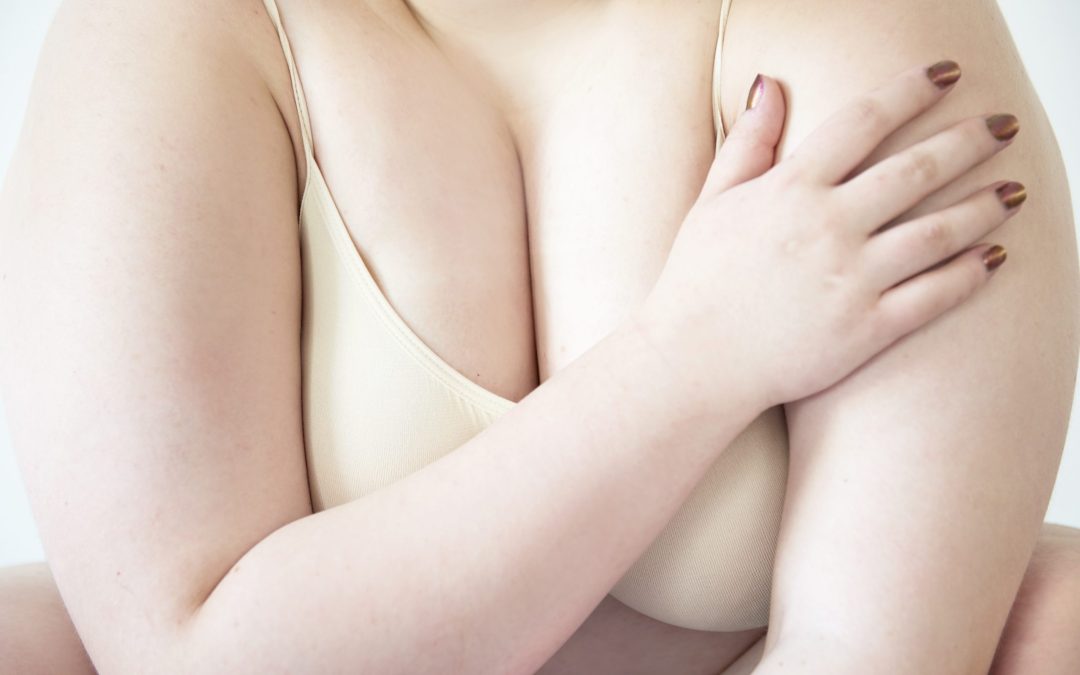 8 minute read
Standing in front of the mirror, I study my body with mixed emotions. Over the past four years, I have put on five stone and become someone I don't recognise. I still feel like me inside, but my body is heavy and cumbersome and I'm constantly tired. When I see a photo of myself, I can't believe it's me. I feel lazy and a failure for this weight gain. Yet, if I allow the negative voice in my head to quieten for a few moments, there is compassion underneath, reminding me of what this body has been through.
As real life often is, these four years have been a roller coaster of incredibly happy and painfully challenging times. There was joy at marrying my wonderful husband and moving to a thatched cottage in the countryside, a place I feel I truly belong. Yet, along the way, there were periods of acute anxiety that hit me like a freight train and brought me to my knees. Losing and giving birth to twin boys at 20 weeks' pregnant, my priority was comfort, to keep my head above water emotionally, rather than caring about what I looked like. I ate to take away the confusion and pain, and piled on the weight.
Last year, I went through another pregnancy and have been blessed with a beautiful daughter, who fills me with love; I feel honoured to be her mother. I am in awe at how miraculous my body is – to grow a human – and pride in the stretch marks that now adorn it; how it can regain balance after being thrown off course in storms of anxiety. So why is it that I still struggle to accept, never mind love, the body I'm in?
No to the numbers
I don't want to continue being obsessed with the number on the bathroom scales, my dress size or body mass index. It drains so much of the energy I need to enjoy life. I want to work towards being an example for my daughter, nieces and others struggling to accept themselves.
I've been looking for more positive role models, and there are inspiring men and women out there: Channel 4's Naked Beach, a programme featuring people of all shapes and sizes that aims to normalise nakedness; plus-sized women modelling the clothes we buy; and social media accounts of real women speaking out and sticking up a middle finger at the ridiculous construct of 'the perfect body'.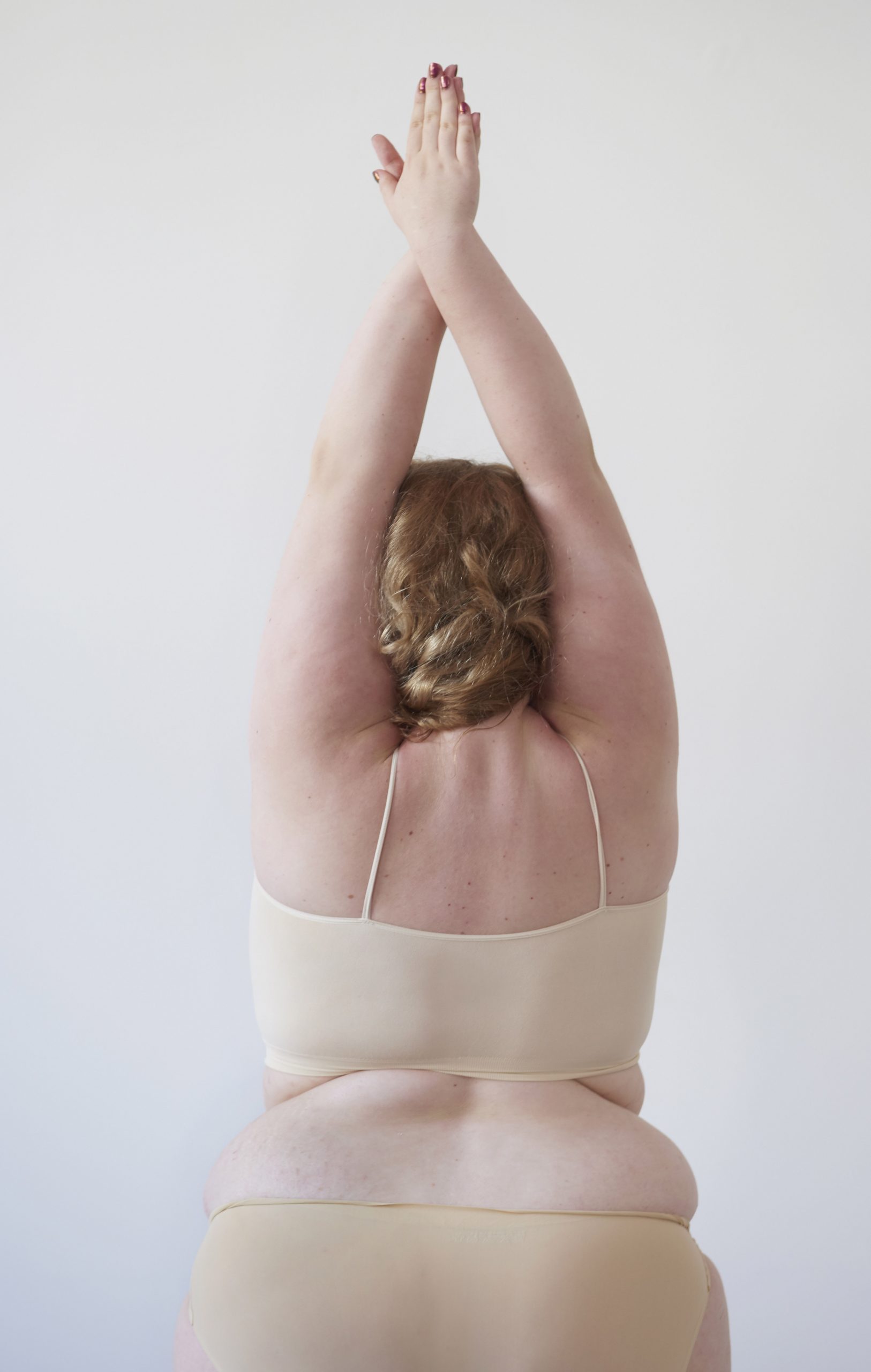 Confront this scourge
Two women flying the flag are journalists Lottie Storey and Naked Beach presenter Molly Forbes. They host podcast Body Cons – 'taking a curious look at one of modern life's most pressing subjects: body image'. When they announce their event, Body Cons Body Love, I jump at the chance to attend. It includes workshops and a shoot with photographer Eve Hazelton to help women make friends with and celebrate their bodies through the female gaze and feel a sense of peace in their skin. Profits are to be donated to the Mental Health Foundation.
Held in the stunning historic backdrop of The Forge in Bristol's Arts Quarter, the day begins with a talk from Nadia Craddock, a body image researcher at the Centre for Appearance Research at the University of the West of England. It is shocking to hear how issues with body image can start so early in life: 'We know from research that children are less likely to put up their hands in school if they don't feel good about themselves,' she says.
I cannot help but nod along as body acceptance advocate Dinah Gibbons explains: 'We need to normalise and internalise body kindness for the sake of ourselves, our friends and every generation that follows. How can women bring their true magnificence to the world when they're obsessing about shrinking their waists or growing their bums?'
Free in me
Self-doubt coach Sas Petherick leads us in a movement exercise designed to help us listen to our feelings. Feet grounded, eyes closed, we move slowly as Petherick guides us to 'come home to our bodies'. I let go, just for a short while. Then, we sit in a circle and, led by Lisa Beasley from My Body Positive, we share how we see ourselves, how that view restricts our lives and how we can start to change it. It's an emotional experience of connection and honest discussion. But the highlight for me is the photo shoot with Hazelton, who specialises in documenting births, maternity and motherhood. A studio has been set up in a secluded area and, as soon as I enter the space, I feel at ease. I had already decided I would strip naked for the shoot, as part of my journey to acceptance, but a lace gown is available if I change my mind.
Skin, bone and heart
I reveal my body – stretch marks, wobbly bits and all – and await direction. I feel vulnerable but safe with Hazelton, who is professional and compassionate, guiding me through each step. I begin to feel pride in my body as it is photographed with respect from various angles, carefully positioned to preserve my dignity.
In such a setting, I'm not too nervous about my nudity. I have hang-ups about my body but I know it is only me who puts so much emphasis on them. I remember giving birth to my daughter and how my priority shifted totally towards her care – the midwives often saw me semi-naked while breastfeeding.
Hazelton feels passionately about this subject. 'It's hard to look at an image of your naked self and be OK with it if you've had years of feeling inadequate – but we are not! We are powerful, we are incredible, we are beautiful, we are miracle-makers.'
A week later, the highly anticipated images arrive. They are beautifully shot, but it is painful for me to see my body naked; I clearly still hold so much negativity towards it.
I share the pictures with my husband and some close friends and they tell me I look beautiful. But I can't see it, and that makes me sad. All I can focus on is the extra weight.
This is an ongoing journey for me and it will take time. I want to learn to fully accept my body, but now I also know I want to lose weight. At 44, I have enough wisdom not to go on any crazy diets. My aim is to gently lose at least some of the excess, until I am at a comfortable weight for me. I believe in health and fitness, not dress size; moving for enjoyment, not punishment; and in eating a healthy and balanced diet.
A little gratitude
At the same time, there's a voice telling me that I don't want to look back in five years, as I have done in the past, and realise that I looked better than I thought. All that energy wasted worrying when I could have been out there enjoying life! As I read recently from a woman in her 90s: 'I wish I'd known how beautiful I was when I was beautiful.' (And of course, she will always be beautiful.)
I will continue to navigate this path – but I have learned this: we are so much more than the way we look. The focus should be on how we feel. Let's be kind to our bodies, love and nurture them, appreciate all that they do and enjoy our lives.
Images: Getty