Coping with shorter days
By letting more light into our lives we can cope with the changing seasons and the shorter days that autumn brings, says David Servan-Schreiber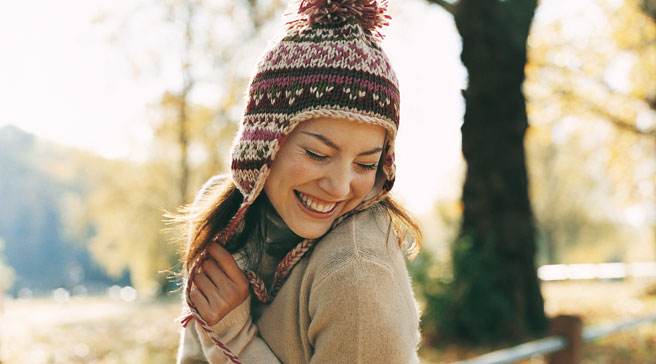 Who doesn't feel nostalgic at the beginning of autumn? The death of summer means the end of impromptu gatherings and lazy evenings in the sun, and signals a return to routine and winter clothes appearing in shops – and the arrival of rain and cold. Autumn also heralds the start of another school year, which reminds us of the constraints of childhood, anxiety about the beginning of term, having to do as we're told, and being judged on the basis of our classroom performance.
It's not surprising we're not in the best of spirits when September comes around. For decades, psychiatrists refused to listen to patients when they came to us saying they felt like hibernating when the shorter days arrived. We saw it as a metaphor for an underlying psychological problem, or as a bout of depression that needed to be treated with medication.
All physicians know about the effects of the changing seasons on wild animals. We know that the end of hibernation and the subsequent frantic search for a mate are triggered by one thing: the increase in light in spring stimulating the pineal gland at the back of the brain, which in turn reduces the secretion of melatonin.
We are also aware of how we personally feel at the beginning of spring, of the renewed energy and desire we experience.
But we simply couldn't admit that humans, like animals, could be affected by the changing seasons. We couldn't imagine that our patients' symptoms were in any way connected to hibernation. Epidemiological surveys show that nearly 30 per cent of people experience a noticeable loss of energy between October and March and, in nearly 10 per cent of these cases, the symptoms are serious enough to be described as depression.
Unfortunately, despite conclusive studies by researchers at The National Institute of Mental Health, these findings continue to be largely ignored by doctors, and light therapy remains under-used in the treatment of depression.
Recent studies have shown that even an ongoing depression that is not caused by changing seasons can be improved if the patient is exposed to a lamp that reproduces daylight for about 30 minutes every morning. Simply placing the lamp on the corner of the breakfast table while reading the newspaper can help.
I am grateful to the psychiatrist Dr Norman Rosenthal for what he's enabled me to understand about Seasonal Affective Disorder, for the patients he's allowed me to help, and for the pleasure I get from waking myself up with sunlight in summer and with a sun simulator in winter. These are gifts that I have given myself, but that I owe to him.