Bonnie Wright on Harry Potter fame and eco anxiety
Harry Potter star Bonnie Wright chats to us about navigating childhood fame, coping with eco anxiety and what to expect from her new book on sustainable living...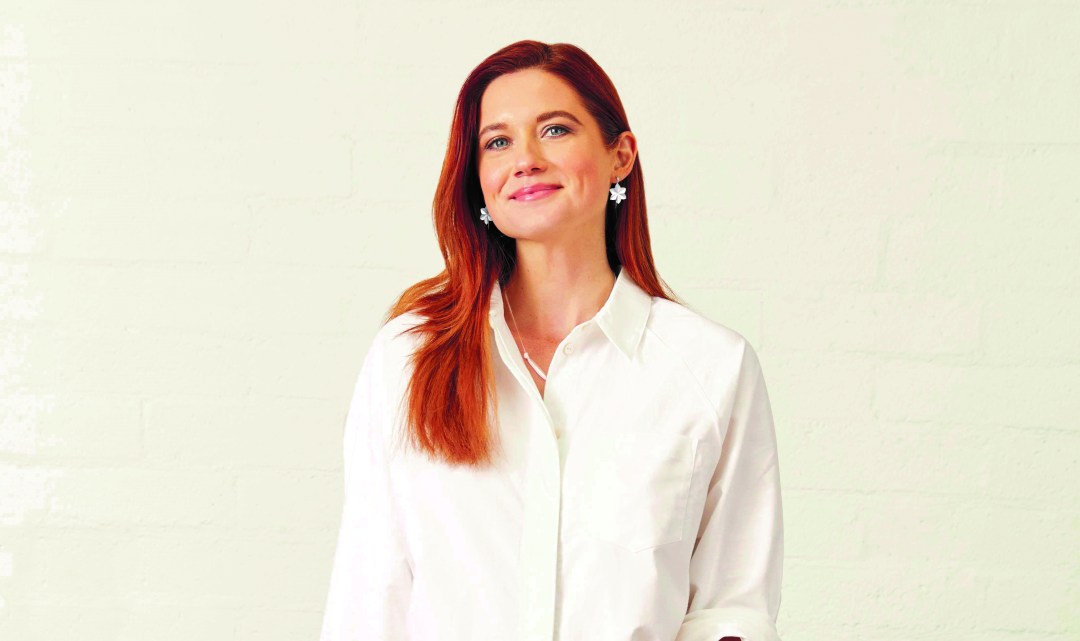 She found fame as one of the young cast of the Harry Potter movies, but now Bonnie Wright is devoting her energy to climate activism. As she prepares to release her debut book on sustainability, she shares how she manages her eco anxiety, and why she's happier now with a career behind the camera…
Bonnie Wright on navigating Harry Potter fame
Becoming famous at a young age, and the pressure that entails, is notoriously difficult territory to navigate. And so it is quite remarkable that the child stars of Harry Potter all appear to have emerged from the billion-dollar franchise so well adjusted.
Bonnie Wright was just nine when she won the role of Ginny Weasley, becoming one of J.K. Rowling's 'Big Seven' and starring in all eight movies throughout the next decade. Now 31, she puts her level-headedness down to the support of her close-knit family, as well as the lifelong friendships she formed on set that made the movies such a joy to be part of.
'My parents and my brother have kept me who I am and I always felt very held by my family unit,' reflects Wright. 'But the family we created on those film sets is why we all came out being pretty "normal" – whatever that is!
'I was amongst loads of other kids, all being children and goofing around. I never felt like I missed out: I lived in London, I took the Tube to school – I still had a childhood.'
In fact, life was so settled that it would often come as a surprise to Wright when she was recognised. 'I'd be on holiday and someone would come up to me and it would catch me off guard, like: "Oh, yeah, I totally forgot about that part of me."'
No one knew that it would become what it did, and I think that was the beauty of it.

Bonnie Wright on Harry Potter
Wright, who has remained in touch with her fellow cast members, including Daniel Radcliffe, Emma Watson and on-screen brother Rupert Grint, says none of them realised the enormity of what they were creating until much later. And she describes the recent 20th anniversary reunion show Return to Hogwarts as an 'out-of-body experience'.
'No one knew that it would become what it did, and I think that was the beauty of it. It's only now, years after finishing those films, that we've been able to process it and understand how big an impact they had on our lives. When we were filming, we were genuinely in this kind of magical bubble.'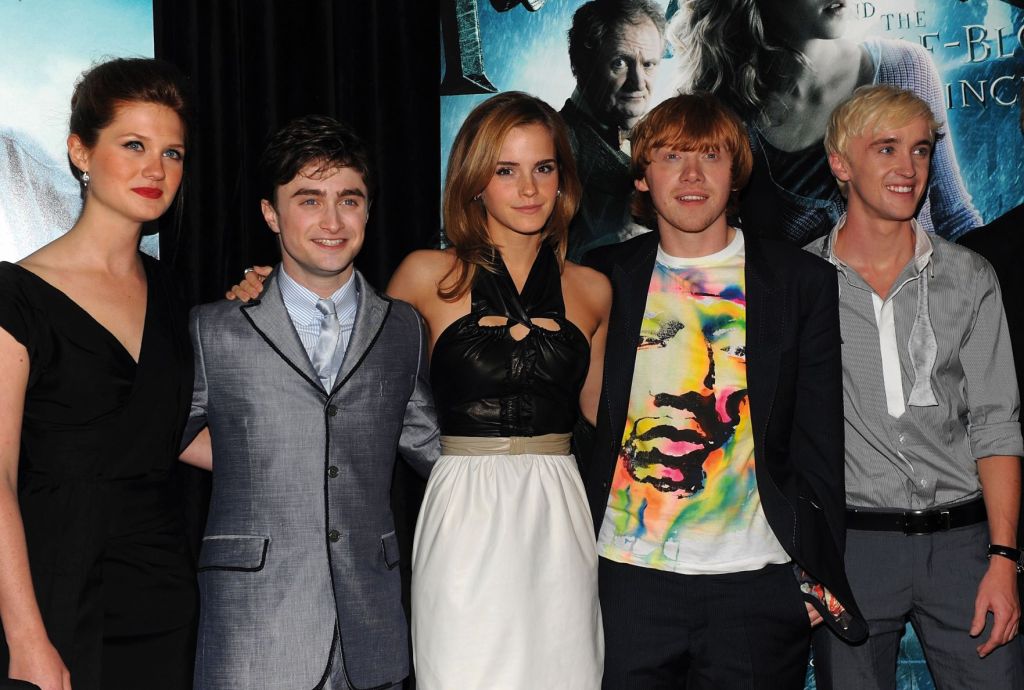 The reunion show attracted a global audience and was full of warmth and nostalgia. Wright says the whole cast went out to dinner after filming, and the love and support in the room was palpable.
'It was the most special thing, just catching up with what everyone was doing. We were never competitive with each other, whereas I'm sure sometimes insituations [like that] people can be. It was just genuine support and being excited for each other and what we've been up to since we finished those huge films.'
Bonnie Wright on climate activism
In the 11 years since the final movie, Wright has avoided the high-profile, big-budget jobs she surely could have taken had she wished. Instead, she went to film school, graduating from University of the Arts London with a degree in filmmaking, before setting up her own production company, BonBon Lumiere, and carving out a career for herself behind the camera as a writer, producer and director.
She is also a Greenpeace ambassador and has devoted a large part of her life over the past few years to climate activism. Her debut book, Go Gently: Actionable Steps To Nurture You And The Planet (Greenfinch, £20), out now, is a practical guide for sustainability. In it, Wright offers advice and tips on how to reduce waste and become more involved in environmental campaigning.
Wright has also recently launched her own Go Gently channel on YouTube. Here, she is building a community eager to make changes to their everyday lives as part of the fight for the future of the planet.
She says the switch from concerned citizen to full-time activist came shortly after moving to California, five years ago. Here, she took up surfing, and saw first-hand the damage that single-use plastics were doing to ocean health.
'For me, what shifted was spending a lot of time on the beach and witnessing this pollution. And then I went on a ship with Greenpeace [in 2017] trawling for microplastics and, after talking to the campaigners who work so tirelessly, I came home feeling like I needed to be dedicating my life to this cause every second of every day.'
I didn't want to sugar-coat things and make out that the damage to our planet is happening at a pace that's manageable. It isn't.

Bonnie Wright on climate change
The book doesn't shy away from the reality of the climate emergency. However, Wright's tone is not preachy or laden with doom. In fact, she was extremely conscious about getting that right.
'It was a balancing act,' she says, 'because I didn't want to sugar-coat things and make out that it's all happening at a pace that's manageable. It isn't. It's happening way, way faster than we ever imagined and the number of extreme weather events and the frequency of them is absolutely terrifying. People are feeling this already and climate refugees are where I feel most emotional about the issue.
'But I'd noticed language or ideas communicated to me in a way which made me feel totally overwhelmed and that nothing I was going to do was ever going to make a difference. And what I realised was important were the quieter, more intimate things I was doing myself that were part of the larger picture. You don't need to do things that are grandiose, they just need to feel manageable and on a scale we can comprehend.'
Bonnie Wright on managing eco anxiety
Having been immersed in activism for some time now, Wright knows what it's like to feel overwhelmed. She says climate anxiety is almost impossible to avoid. However, she's become adept at recognising the warning signs and taking steps to protect her mental health when it gets too much.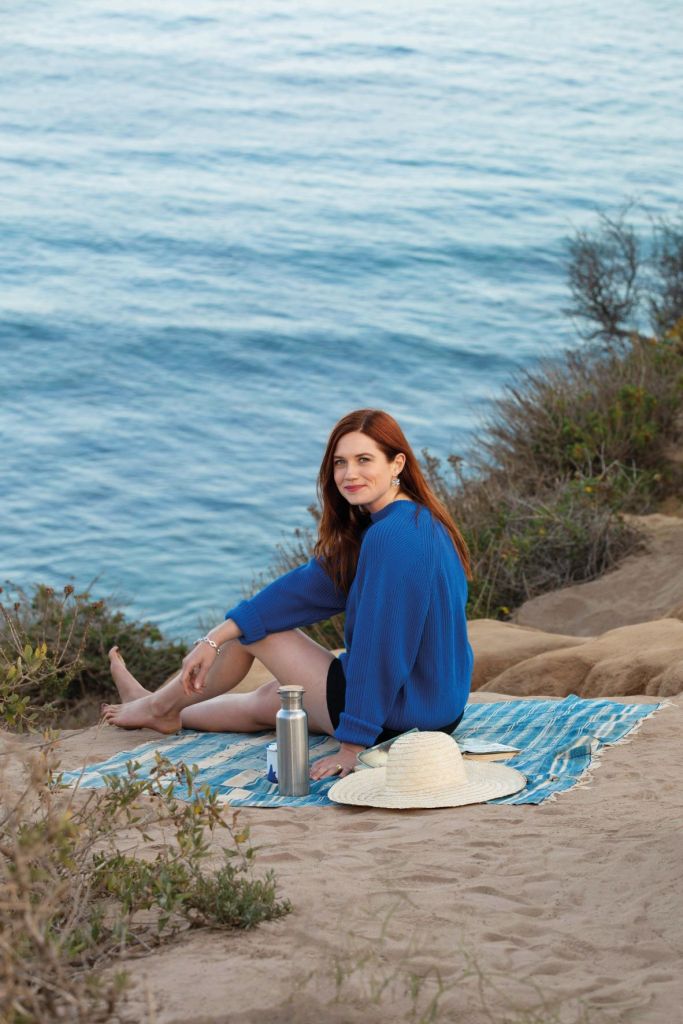 'I would find myself coming home from really engaging experiences, whether it was a trip with Greenpeace or a climate rally in the city, with so much energy. But then I'd struggle to marry those highs with the lows at home, worrying about the world.
'It can be anxiety-inducing when everything is snowballing and feels out of control. And sometimes you are just overwhelmed and have no choice but to go with that feeling. On those days, I have to really try to not look at anything that could trigger any more anxiety. I do that by having a break for a couple of days from social media and talking about it with people.'
Bonnie Wright on meditation and therapy
Meditation also plays a big role in keeping things in check, as well as regular therapy sessions. These have been a part of Wright's life for several years now. 'It's using the different tools in my toolbox, and I hope that as I continue through life, I get more and more tools to help me in those moments. But there are definitely some days I don't use any of them and feel anxious – that's just reality.
There are definitely some days when I don't use any of the tools in my toolbox, and feel anxious – that's just reality.

Bonnie Wright on eco anxiety
'Therapy is a part of my life, although there have been times where I've had a lot more of it than I do now. A big turning point for me was doing something called the Hoffman Process. It's an intensive fast-track [residential] course in group scenarios, and it was a really interesting learning experience for me. It helped me grip less tightly to things, which was kind of the theme in my 20s.'
Wright found her 20s a challenge as she tried to figure out who she was and what she wanted to do. She lost a lot of her drive and 'hit rock bottom'. I remember just feeling… lost. I think a lot of people have that experience.
'You jump through all these hoops with A Levels and university, before getting to the outside world and not knowing how you're going to apply any of it in real life. Looking back, I kind of needed to get to that rock bottom to be inspired again.'
Bonnie Wright on being behind the camera
Knowing she needed to reignite something within, Wright set herself a challenge, in October 2014, of making a short film by the end of the year. The result was Know Thyself, written and directed by Wright, and it gave her some much-needed clarity.
'I finally felt like there was something I wanted to say, and it made me realise that I wanted to focus on directing. I loved being behind the camera. I didn't want to leave that environment of a film set, but I've always been someone who likes to see how everything works and how a film comes to be. With directing, I was able to be part of the whole picture, from beginning to end. I got a lot of fulfilment out of that.'
Wright says she certainly hasn't got everything figured out, not by a long way. But she's much less afraid of what the future may or may not hold nowadays. 'The difference now is that I'm more okay with the not knowing,' she says.
I finally felt like there was something I wanted to say, and it made me realise that I wanted to focus on directing. I loved being behind the camera.

Bonnie Wright on directing
'I think that's been the greatest lesson – it's okay not to know what lies ahead. Instead, whatever happens, I feel good about reacting to and approaching it. The last year of my 20s and writing this book felt like this huge shift for me. I grew so much through writing it.'
Bonnie Wright on finding happiness with her new husband
She is also very happy in her personal life with Andrew, whom she married last month. 'It feels wonderful to be married,' she says. 'Our wedding was intimate and so many friends were involved creatively in the day.
'We had a farm-to-table vegetarian dinner on our friend's regenerative organic farm, with locally sourced flowers and organic wine from Oregon. I wore a vintage 1930s dress and our rings are made in Fairtrade gold by my [jeweller] parents Wright & Teague.'
She met Andrew while surfing, and moved to San Diego last year to be with him. 'He's interested in [climate activism] too, and it's always really lovely to have someone who is engaged in the same passions as you are,' she says.
Bonnie Wright on the legacy of Harry Potter
She's often recognised, of course, and is comfortable with that now. She knows that's unlikely ever to change, as Harry Potter will surely carry on captivating generations to come. It's a legacy Wright feels proud to be part of.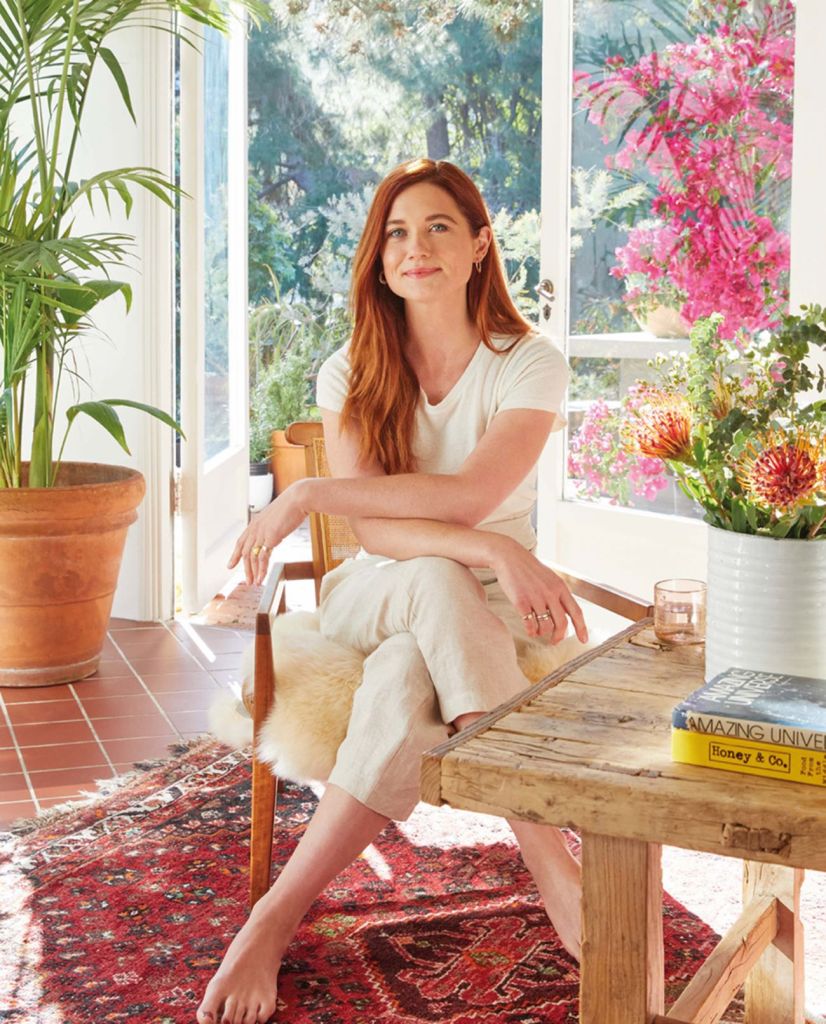 'Everyone has such a warm feeling when they think about Harry Potter. So, when they come up to you, there's always some sweet story about what it did for them.
'The amount of people who found solace or strength from Harry Potter is amazing. I've had people come up to me and say it saved them in a really dark time, or it was the one thing they and their parent could bond over and, wow, that's really powerful.'
With situations changing in our world, I think we all need some magical adventure and escapism in our lives.

Bonnie Wright on the legacy of Harry Potter
She adds: 'The timelessness of it is so important. When situations are changing in our world, it's nice to know that those underlying themes remain the same. And I think we all need some magical adventure and escapism in our lives.'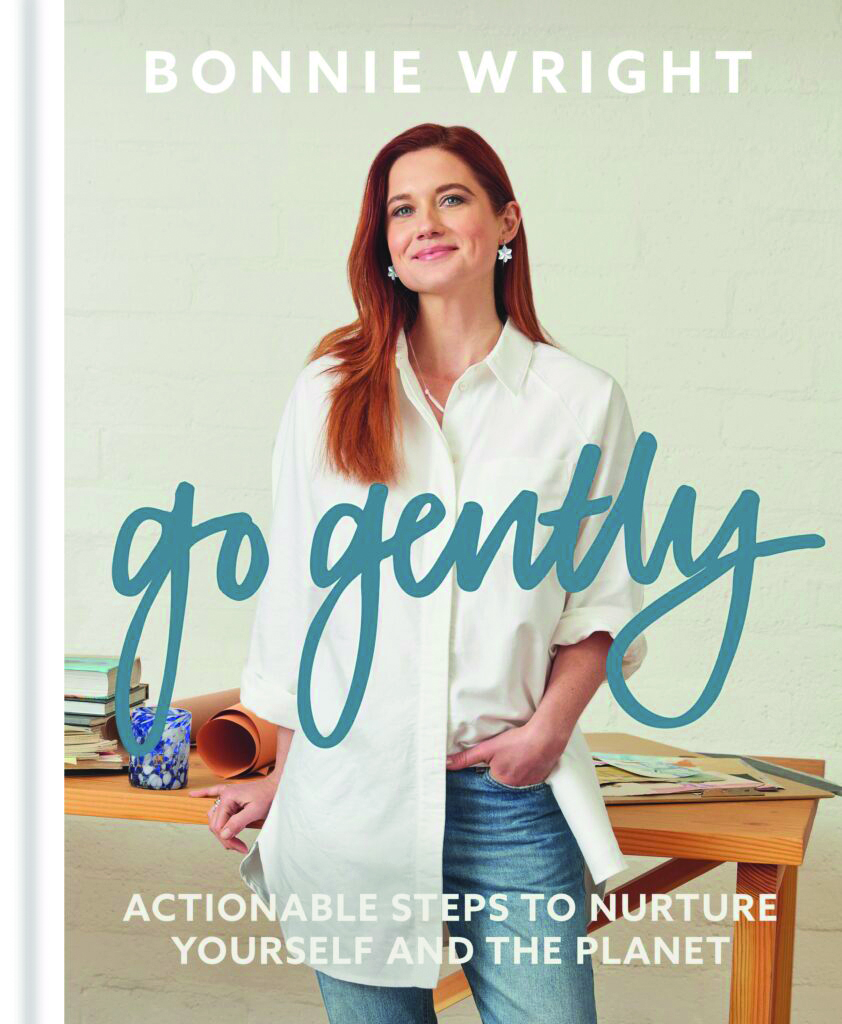 Words: Beth Neil | Images: Shutterstock, Getty Images and Kacie Tomita