What does success mean to you?
It's OK to measure success differently to other people. And it's OK to change your mind about what success means. Like most things, this can change throughout life. When did you last take time out to think all this through?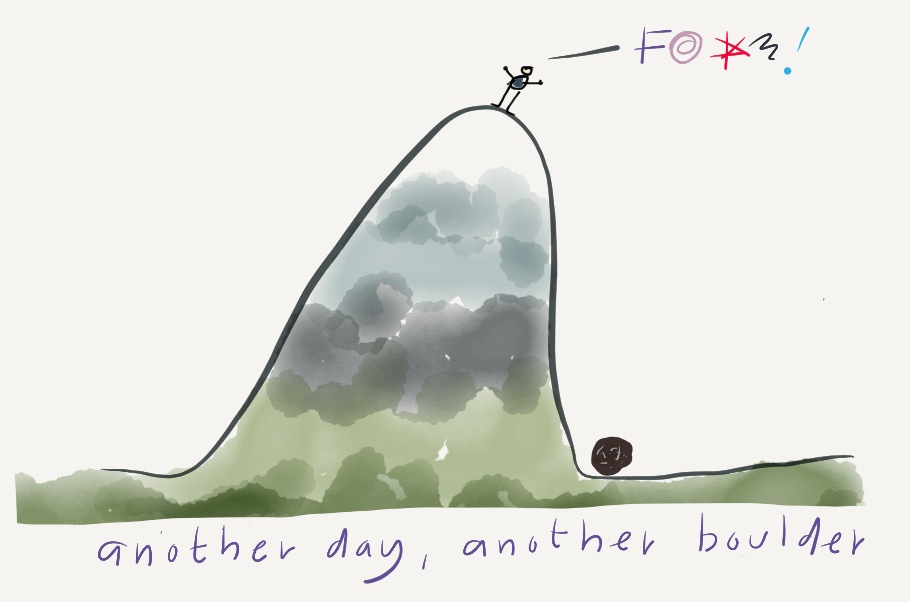 It's OK to measure success differently to other people. And it's OK to change your mind about what success means. Like most things, this can change throughout life. When did you last take time out to think all this through?

The Confidence/Success equation
Confidence is a mercurial quality – it ebbs and flows throughout our lives. It's with us one minute, and then it's gone, only to come back again in a different form. We all need to find our own brand of confidence – areas in our lives where we feel good and perform well. The places we can shine and be our personal best. Those are the areas within which our future success lies.
Understanding your purpose
The many people I meet who are successful on their own terms have a strong grasp of their purpose. They know what they are on the planet to do. This strong sense of purpose feeds their confidence. Conversely the many people that I meet that are a bit lost or lacking in confidence have often not yet defined the 'why' that drives their actions.
What does success mean to you?
It's an interesting question. Why? Because your definition of success should help you define your behaviour – both at work and in life in general.
If you measure your success by the size of your income, then you'd better find something to do that meets a real demand. Something that people want, and what's more, something that people will keep coming back for. You need to stop wishing that one day you'll be discovered, or there will be a sudden surge in interest in your work, or that a wealthy patron will drop large and regular cheques through your letterbox. Yep, it happens now and again, but not to most common mortals. It's what Alan Sugar calls 'smell and sell' – find the thing that you can do that people really want. Green & Blacks use a similar process – 'discovery marketing' – letting people taste the product and then only putting time and money into developing the products that people like the taste of.
If you measure your success by celebrity, public profile, or notoriety, then you'd better not be a shrinking violet. I meet people who don't seem to be terribly interested in getting rich, but who crave recognition. The thing that surprises me about this is how many folk who would really love to be recognised completely fail to push themselves forward. They do brilliant work, and show it to far too few people. I often end up thinking that if I was in their shoes and I had done something that good – I'd want the world to know. If you have a real contribution to make, the world will be pleased to hear about it…so don't hide your light under a bushel.
If success to you is having a peaceful life, simplify things. Live with a light touch, conserve energy, respect others.
If success to you comes from the knowledge that you are making a contribution, helping change the world, creating pleasure, alleviating pain, creating a sense of wonder – any or all of these things – you'll probably find your rewards, whatever they are, flow back to you in proportion to the effort you put in to the contribution you make.
Finding the right platform
People are stressed out by the demands of the virtual world. We are pushed towards creating visibility for ourselves, and joining and using every single platform – Facebook, Twitter, Instagram, Linked In, Periscope, Pinterest. There are all the others too. We're encouraged to live a multi-channel life. I regularly meet people who suffer from social media anxiety – either pushing themselves to keep up a busy schedule of posting, or feeling guilty and inadequate if they don't. It's wrong. We should pick just one or two – the ones that suit our values and learning style – the places we feel most at ease – and concentrate on those. Then we need to do the same with the way we show up in the real world. If you hate networking, don't do it. If you are not a great public speaker, there are other ways to show up meaningfully in people's lives.
Showing up and connecting
Knowing how and where to show up in the world connects your confidence and sense of purpose to others – your natural audience or customer base. This takes time and serious experimentation. It's a voyage of discovery. Once you can settle on the how and the where, life becomes much easier. You will begin to perform with confidence and ease. The real you will shine through. People will connect with you much more readily. In getting to know, like and trust you they will buy into your story – and the things you make or do.
I also explore these themes in more depth in my TEDx talk – Cheeky Letters and Dream Lists, and in my signature talk for quiet entrepreneurs – The Art of Shouting Quietly. The book of The Art of Shouting Quietly is available on Amazon
You can find out more about my upcoming courses by clicking here
If you have found this post helpful, and would like to explore the issues raised in more depth. please don't hesitate to check my profile or get in touch. We can arrange an exploratory call at your convenience.
Pete Mosley PCC
Coach/Speaker/Writer
I work with quiet, thoughtful and purpose-driven individuals to help build confidence in both life and work, for example by supporting them to find a voice, speak up, pitch or talk in public without feeling intimidated by louder voices. As a reflective person myself, I'm drawn towards working with others who find the cut and thrust of everyday life to be a challenge. I also help business owners work out how to promote themselves and build an audience for their work. I'm a graduate of the acclaimed Barefoot Postgraduate Certificate in Business & Personal Coaching, and I now teach for Barefoot. My book - The Art of Shouting Quietly - a guide to self-promotion for introverts and other quiet souls – has sold in 25 countries around the world. I'm very experienced - I have 15 years of track record as a mentor in the Creative Industries prior to training as a coach in 2008. Please don't hesitate to get in touch - I'm always happy to talk with you about coaching/mentoring on the phone - with no obligation.