The Power of Trust
Learn how courage, adaptability and trust can create a strong foundation for successful collaboration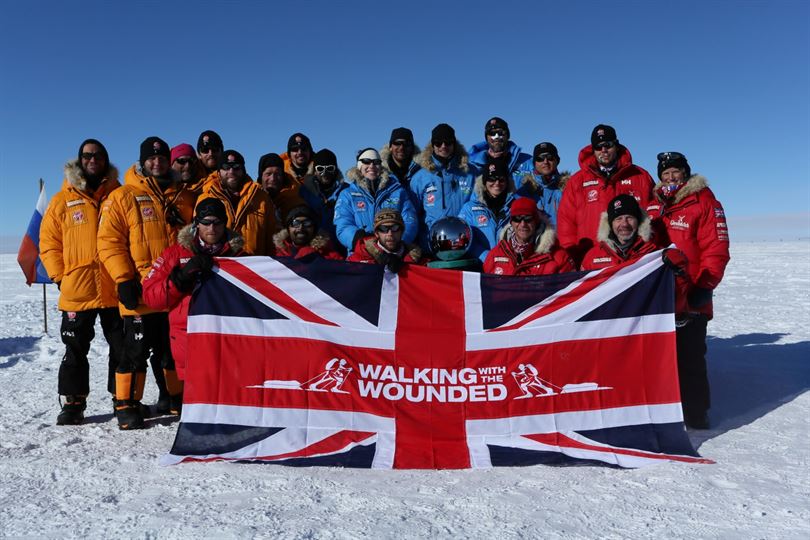 It is not often that you get to sit in the same room as the woman who got HRH Prince Harry to do the washing up. More of that later. I had the privilege of attending a motivational talk by Kate Philp on the nature of leadership, knowing your people and the power of teamwork. Organised by the City Women Network, it was an inspirational masterclass on how courage, adaptability and trust are the foundation for successful collaboration.
Formerly Major in the British Army, Kate is a Leadership Consultant and Keynote Speaker. Her experience spans tours of duty leading in some of the world's most dangerous territories. Her first tour of duty took place in Iraq where she was responsible for 40 soldiers. All this at the age of 25.
Kate talked about the challenges she faced. She shared two crucial lessons she learnt. First, to invest the time to get to know your people as fellow human beings. In her view, the ability to connect with others is fundamental to the release of potential and achievement of goals. Second, to be clear on your values and be true to them. Central to this is self-awareness. Kate explained how she thinks about this as a Compass of Trust where True North is your values; East is adaptability which requires being in the zone of discomfort to grow; South is the team you build around you – at work, with family and friends, and West is the courage to act decisively.
In 2008, Kate experienced a life-changing injury while on tour in Afghanistan resulting in her electing to have her leg amputated below the knee.  After surgery and gruelling rehabilitation, she returned to work and gain promotion. Arguably this is when Kate's true grit surfaced. In 2013, she decided to refocus her recovery on a critical goal: to join an expedition team in support of the charity Walking with the Wounded.
What followed was months of hard training then a gruelling trek across 3° to the Geographic South Pole. The expedition consisted of three teams of wounded servicemen and women, their guides and three high-profile individuals – including HRH Prince Harry (who did his share of the washing up).  Wounded from the UK, the US and the Commonwealth (Australia and Canada) participated in this challenge. During the trek, Kate put her Compass of Trust to full use. Despite numerous setbacks and braving the worst of inhospitable conditions, the expedition made it on time.
Reflecting on her talk, I was struck by how frequently she spoke of the courage, determination and capabilities of her team-mates. Her focus ever outward not inward. Kate not only talks the language of service, importance of teamwork and common purpose when rising to challenges, but she also lives it in her choices and behaviour. The combination is powerful and magnetic. Bravo, Kate.
Photo credit: Walking with the Wounded. 
Beverly Landais PCC
Certified Personal & Team Coach: enabling people to be at their resourceful best
We live in an ever-changing dynamic world. At best, this can be exhilarating and provide excellent opportunities for personal growth. At worst, it can be exhausting and stressful as you try to do it all, which can lead to the feeling that you are doing nothing well. Maybe you are in such a situation? Perhaps you have reached a point where you long to create the life that you want rather than the one that is happening? If so, I may be the right coach to support you. My purpose is simple. I work with people to help them be at their resourceful best. I bring all of my expertise to the service of my clients. My skill set includes 30 years of experience in business, including board level. As a Professional Certified Coach and Positive Psychology Practitioner, I can help you to think your options through, make better choices and do the things that promote wellbeing, bring personal as well as professional satisfaction and make you happy. I am particularly skilled in supporting those who are at a crossroads in their life. My coaching approach can help you gain a clear understanding of your values, motivators, drivers, strengths and consider the impact of blind spots – and what you can do to mitigate these. I work via video calls, by phone and email. Should you wish to arrange a 30-minute complimentary discovery session, please contact me via connect@beverlylandais.co.uk