The Only Way to Thrive in these Challenging Times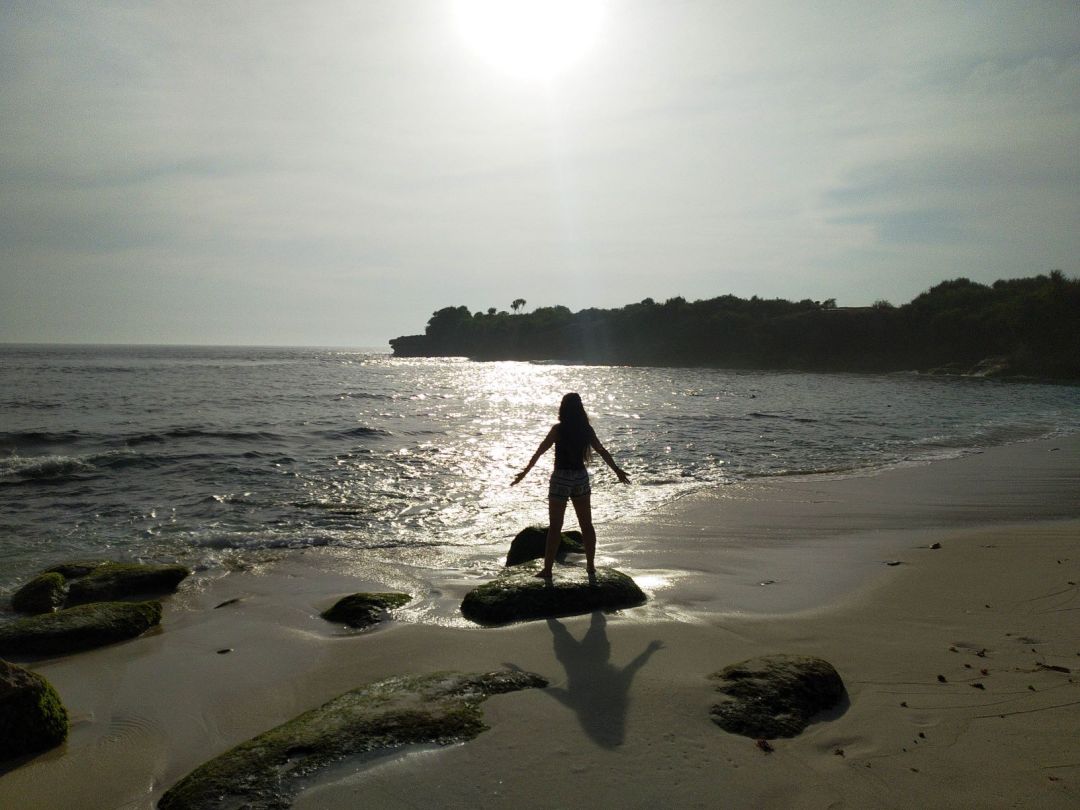 One of the main things that 2020 and 2021 have taught us is that the only way to thrive and have a joyful experience despite these crazy times, is to look inside and make sure that our inner state is in resonance with the experiences we want to attract.
Our reality is a manifestation of our inner state, it is that simple.
So if we have inner harmony, we will still be able to have a joyful experience no matter what's going on outside.
Think about it – if you want to attract a nurturing, loving beautiful partner but you are full of hate, anger and resentment, you are not in resonance with that type of relationship.
If you want to follow your purpose, have a meaningful career and be abundant but you have a scarcity mindset, you are full of fear or procrastinate all the time, then energetically you are not a match for an abundant lifestyle.
It is all about our energetic state, our frequency, our vibration.
When you want to listen to a certain radio station, you need to know the right frequency right?
If you dial the wrong one, then you will tune in into a different radio show, and you might not like the music they are playing!
It is the same with your life. You need to make sure you have the right frequency to be in resonance with the events, people and experiences you want to attract.
So It is not about finding the 'right' person, the 'right' job or the 'right' circumstances.
To shift your reality, the change has to happen internally first. If you harmonise your inner state, your body, your mind, your energy field and raise your frequency, everything else will flow.
When you raise your frequency you can elevate yourself from the drama, and not get entangled with disharmonious events.
You just make yourself not compatible with negative experiences.
It is that simple, but I know it's not easy. To achieve this, we need to do the inner work.
We need to heal, release the old stories, remove the programing and learn to connect with our true self.
We need to let go of negative emotions like fear, anger, shame, guilt, greed, etc. They have very low frequency and will make you feel heavy, dense, and you will only attract people who are also full of negative emotions and your life will be full of conflict and suffering.
When you heal and transmute those emotions you can start embracing love, gratitude, joy, generosity…These are high frequency emotions that will make you feel lighter, elevated and blissful.
When these emotions are dominant in your inner state, you suddenly become compatible with love, honesty, respect, abundance, success…You basically become a magnet for joyful experiences!
If you look around, and you see the times of madness and darkness we live in…. You know that if there were ever a time to do the inner work it is NOW. Now it is the time to elevate yourself and make sure you are not in resonance with the chaos, the fear, the anger, the low vibration events that are already happening and whatever it is to come.
Trust me, it is possible to have a smooth and joyful experience despite the crazy times we live in. The keys to this are to raise your frequency, release what is no longer serving you and learn to connect with your higher guidance.
I know it can be difficult to know even where to start or how to achieve long-lasting results and that's why I have created a super affordable 6-week program to guide you through this process step by step:
Awakened Soul – Raise Your Frequency to Transform Your Reality
I will bring my experience as a Therapist and Energy Healer and my knowledge of several psychological models, healing modalities and esoteric traditions to help you to reach a place from where you can thrive in these challenging times.
We will be gathering every Sunday at 5pm for 6 weeks starting on the 17th of October.
I will guide you through my most advanced teachings and techniques including: deep journeys and meditations, shamanic ceremonies, practical exercises, lifestyle advice and powerful energy clearings. You will leave the program with a toolbox of valuable resources that you will be able to use in your daily life.
If this resonates with you, click here to find out all the details and sign-up for the program.
It is going to be an empowering journey to deep healing, personal transformation and soul evolution and I can't wait to share it with you!
If you have any questions, email me at hello@veronica-moreno.com
Verónica Moreno
Humanistic Counsellor | Theta Healer | Shamanic Energy Healer | Life & Career Coach | Personal & Spiritual Development
Hi! I'm a qualified Counsellor, Theta Healer and Shamanic Energy Healing practitioner. In these times of chaos, crisis and despair, I see a huge opportunity for deep healing, personal transformation and soul evolution. I have a unique approach being trained in different psychological and energy healing modalities. Unlike in normal therapy we won't just talk about your problems again and again. This a first step, and it is wonderful to gain awareness, but to get effective results we need to go deeper. With Theta Healing we will access the subconscious mind, and the Shamanic techniques I offer will work on removing negative imprints from your energy field. They are incredibly powerful techniques that will help you achieve a deep and effective transformation. So if you feel that you are ready to go within, release and heal all the blocks, beliefs, programs and traumas that are no longer serving you… If you want to start manifesting your soul's purpose and highest destiny… If you want to feel truly empowered and in control of your life and the reality you experience… The journey starts here and now! I offer 1:1 sessions, packages and online programs for different budgets and preferences. Every month I run free events that include fire ceremonies and guided meditations. Have a look at www.veronica-moreno.com Or email me at hello@veronica-moreno.com and Let's have a chat to discover how I can help you.