Take ten steps towards a better hybrid working experience 
As we emerge from the pandemic, new ways of working are required to cope with the existence of Covid in our communities. This article by career coach Beverly Landais looks at what you might do to support your team and look after yourself during this time of transition.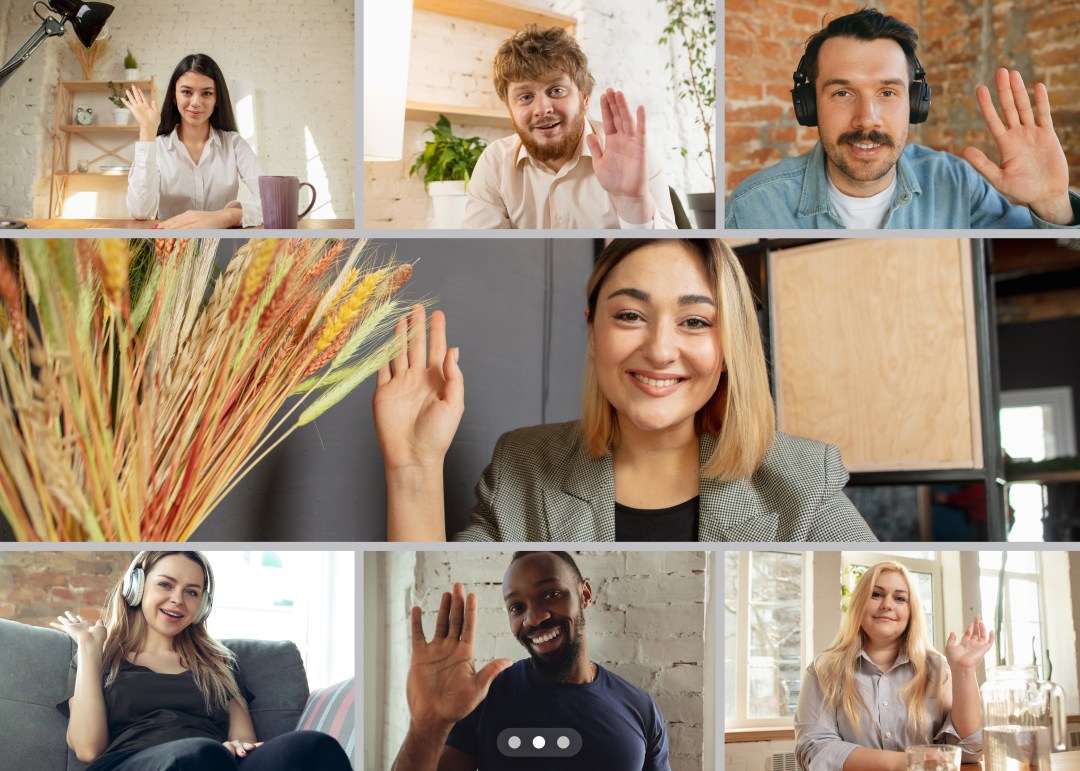 Life has begun to unfreeze as the vaccination effort continues and we cautiously venture back into society. Many have adapted to the past 18 months of working remotely with different degrees of success. Social isolation, loneliness and feeling adrift became a shared experience. Maintaining boundaries between career demands and personal time has proved even more challenging. Yet there are benefits to doing remote working well, such as freedom to choose how you work, wearing comfortable clothes, no commute and enjoying your home comforts.
As we emerge from the pandemic, new ways of working are required to cope with the existence of Covid in our communities. This article by career coach Beverly Landais looks at what you might do to support your team and look after yourself during this time of transition.
Research of the 50 biggest UK employers by the BBC reveals that nearly all envisage a mix of home and office working, with staff encouraged to work from home two to three days a week. The 50 firms surveyed by the BBC covers 1.1 million workers in various UK sectors ranging from banks to retailers. Furthermore, a survey of around 1,000 firms by the Institute of Directors (IoD) shows that 74% plan on maintaining the increase in home working.

Meanwhile, ONS research into the attitudes of working adults in the UK indicates around 85% want a hybrid approach combining travel to office locations with home working. When asked about homeworking, working adults stated work-life balance was the most significant positive, while collaboration challenges were the greatest downside. Many miss the social interaction and mutual support of being physically present with colleagues. The evidence suggests that hybrid working is likely to be the choice for many, at least initially.
Understandably the top priority now is to craft an effective working environment where safety and wellbeing are paramount. Key factors include promoting high levels of trust, clarity of communication, autonomy to deal with issues and swift decision-making. Successful blended working arrangements also necessitate smooth transitions between team members. Achieving this means fostering significant levels of understanding and appreciation of different priorities. In this environment, trust and psychological safety are fundamental to create an effective hybrid working culture.
Psychological safety is a cognitive state that is the result of how we feel in our social context at work. It is a key factor in influencing the process of learning, organisational change and employee engagement. It has a big impact on transformation processes to cope with the conditions that we now operate within. Lynda Ray, NeuroCapability CEO and founder
Talking openly about concerns and enabling constructive conversations will help you and your team adjust to working arrangements. Freedom to share views can help generate ideas for dealing with change and developing better working methods. Making the best of this situation and avoid preventable pitfalls requires thoughtful preparation.
As we move into a new era at work, you can begin this process by reflecting on what have you have learned from the experience of remote working.

Here are five prompts
to get you started:
What has worked well for you? During the pandemic, the value of community, wellbeing and health was clear to see. Think about what you did to help you cope during this period—for example, taking time to exercise, eating a proper breakfast and being available to spend time with your partner, children or pets. Write up your thoughts and observations, as these will help you draw up a plan.
What has not worked so well for you? Begin by identifying specific things not to do. These are often activities where you distract or sabotage yourself, such as continually checking email, trying to do too many things at the same time or going down the rabbit hole of social media. Think about the impact of what you do versus what it costs you in time and effort.
What will you keep doing? Make a list of what you would like to continue doing to support your wellbeing and enhance your performance and enjoyment of work. Jot down any ideas. What will help you make this happen?
What will you start doing? What might you do differently in a hybrid working environment? Think about doing the things that help you accomplish your goals and boost your resilience through mindful self-care.
What will you stop doing? You probably already have an idea of things you could stop doing. Start now by choosing one simple thing, such as not checking email as your first task and see how your day improves.
Creating a solid personal plan will help you forge an equally robust strategy for managing and supporting your team. Let's consider five more steps that you can take to achieve this.
Managing a hybrid team is quite different from working in an office-based or remote unit. Helping people feel part of the team can be even more challenging when some work remotely and others are in the office. Talk to your team members and encourage participation in crafting new working methods. Agreeing on these together will help people feel included and that they have an active voice. Focus on what might foster or hinder an effective hybrid working with your organisation and develop plans from there.
Here are five key points to keep in mind:
Make communication intentional as there will be fewer opportunities for casual conversations. Set the frequency for check-ins and expectations for team meetings. Be clear about response times, so people don't fall into the traps of constantly checking email or miss deadlines. Decide which platforms will be used for online meetings and messaging. Arrange training so that everyone knows how to use them.
Think carefully about how to generate inclusivity. Perhaps create rules of engagement around joining video conferencing so that each person joins from their device regardless of their location. Encourage people to contribute their ideas by using collaborative online whiteboards like Lucidspark or Miro. Practice active listening to gain clarity and understanding of the issues. Take time to summarise points and agree on the next steps.
Help team cohesion by building an appreciation of each other's learning styles, strengths and capabilities. There are several excellent assessment tools to help you achieve this. I regularly use Strengths Profile in my coaching practice, which is practical, straightforward, and helpful at the individual and team level. Sharing strengths is an excellent way of kick-starting the new hybrid working arrangements. It provides the opportunity to spot how teamwork can be improved and enables productive conversations through a common reference point.
Develop clear protocols for sharing working arrangements and locations. The CIPD suggests agreeing on a mechanism for sharing who is working where and when. This approach could include using status updates, auto-signature messages or even a 'people on a page' plan, which sets out working days, locations and hours.
Be clear on objectives and expectations for performance. When people work remotely, their performance may be less observable. Be transparent with your team about assessing their performance. Focus on desired results and outcomes as your primary measure for performance. Discuss impact versus effort and the resources required to meet agreed on priorities and objectives. Make sure to build in time for two-way feedback on progress and enable any issues to be addressed in good time.
If you are working in a hybrid way yourself, be open with your team about your working arrangements and how to get in touch with you. Remember that physical distance can lead to psychological distance. Use your one-to-one time to bridge the potential gap. Ask 'what's on your mind today?' and take the time to listen before diving into the work detail. Connecting at a human level can make a real difference in lifting mood, building trust and boosting resilience.
If you'd like to receive my monthly newsletter for tips and strategies for navigating modern life more successfully, you can subscribe via this link: https://www.beverlylandais.co.uk/blog
My podcast can be accessed via Anchor, Spotify and Google Podcasts and many others. You can listen here.
Beverly Landais PCC
Certified Personal & Team Coach: enabling people to be at their resourceful best
We live in an ever-changing dynamic world. At best, this can be exhilarating and provide excellent opportunities for personal growth. At worst, it can be exhausting and stressful as you try to do it all, which can lead to the feeling that you are doing nothing well. Maybe you are in such a situation? Perhaps you have reached a point where you long to create the life that you want rather than the one that is happening? If so, I may be the right coach to support you. My purpose is simple. I work with people to help them be at their resourceful best. I bring all of my expertise to the service of my clients. My skill set includes 30 years of experience in business, including board level. As a Professional Certified Coach and Positive Psychology Practitioner, I can help you to think your options through, make better choices and do the things that promote wellbeing, bring personal as well as professional satisfaction and make you happy. I am particularly skilled in supporting those who are at a crossroads in their life. My coaching approach can help you gain a clear understanding of your values, motivators, drivers, strengths and consider the impact of blind spots – and what you can do to mitigate these. I work via video calls, by phone and email. Should you wish to arrange a 30-minute complimentary discovery session, please contact me via connect@beverlylandais.co.uk