Ode to Self-Care: A poem to inspire putting yourself first
Do you struggle to put yourself first? When we prioritise the needs of everyone else above our own we neglect self-care and actually do a disservice to those we care about the most.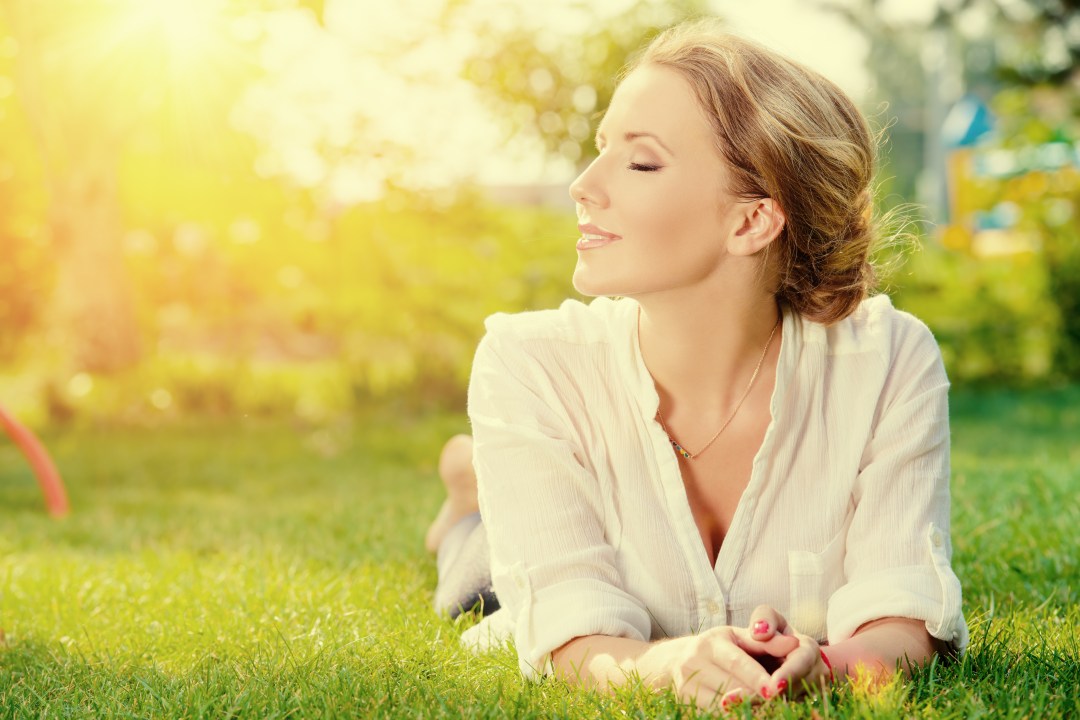 The main reason behind my burnout ten years ago was that I had never made self-care a priority and didn't know how to rest.
 In fact, I had no idea how to even make time to rest.
On the rare occasion that I did take time out – I looked around for things to do, made lists in my mind and couldn't fully relax.
Before I burned out I felt like I was running on reserves.  I was tired, but wired.
When I went to bed at night I would sleep, but I would either find it hard to settle because of all the things in my mind and spend large portions of the night re-enacting the day in my sleep or running through the motions of the next day.
Sometimes I would even be sat bolt upright in bed, physically asleep, but energetically engaging with all the things I was compulsively thinking about.  Talking out loud as if I was in a meeting or delivering presentations.
I was totally energetically and emotionally depleted.

Does any of this sound familiar?
You are not alone.  
If you look around you, you'll notice that we are living in a society that has forgotten the importance of rest.
And because we are not caring for ourselves, we are not caring for our planet.
Our healthcare systems are struggling to support the overwhelming number of people going through emotional, mental, physical and spiritual challenges – and we are experiencing serious signs that our planet is heading for global shut down.
The number one way that you can make a positive difference is to start by plugging yourself back into source. 
What do I mean?
I mean, taking time out to be still.
Taking time out to rest.
And then, in that space – breaking through all of the conditioning you have received that keeps you stuck in fight or flight – and remembering how to rest.
Reconnecting with the source of your being.
Why will this make the biggest difference?
Because when you learn how to do this and do it you will come alive again.  You'll suddenly realise how different and how much better you feel when you are well rested.
It is like coming home to your-self.
Your true self – not the identity you created of a busy person, rushing around with a million things to do, trying to spin a million plates and feeling constantly overwhelmed.
But, the person inside of you who is whole, healthy, free and happy for no reason.
Wouldn't you like to awaken the person you are really here to be?
She is in there!  She is waiting!
Imagine, just imagine if you dared to give her the chance to come out.  If you set free your well rested woman.
Wouldn't that inspire others to do the same?
Well… I believe you can become a catalyst for real change.
Because if everyone started to care more for themselves, they would realign with what really matters.  They would reconnect with themselves and with each other – and start to value each other and the very Earth that gives us life and that we have been neglecting.
Isn't it time for this kind of change? 
Please don't stay stuck in burnout.  There is a way out.  It is SO important to listen now to your body if it is feeling heavy and exhausted every day. 
Whether your inner knowing has been quietly whispering to you… 
 Or – she has been shouting for a while!
It is time to pay her attention.
It is time to give your-self the rest you need.
It is time to learn and remember how to restore.
You have an incredible innate capacity to come back to life.  When you plug back in you will be amazed at how much better you will feel, how much more passion you can reignite and how much more impact you can make.
I'll leave you with my "Ode to Self-Care":
---
Need some extra support or tools and techniques to help you rest and recharge?  Join my next online group programme (starting Fri 15th March), read my bestseller 'Burnout to Brilliance: Strategies for Sustainable Success ' or book your complimentary consultation with me today.  Click here to view my calendar and choose the slot that best suits your schedule. I offer 1-2-1 private and group retreats in the stunning Somerset countryside and by the sea near Bristol.
Burnout Coach Jayne Morris
Bespoke burnout recovery coaching programmes & retreats
Jayne Morris is the author of Burnout to Brilliance: Strategies for Sustainable Success. Jayne has over fifteen years' experience in the mental health field, specialising in Burnout Coaching as an ICF PCC Executive Coach and is accredited in PG Cert Business & Personal Coaching, as well as being a Postgraduate-level Tutor and Coach Supervisor. She is also a former NHS Online Health Sector Life Coach, endorsed by Professor Dame Clare Gerada MBE, Chair Royal Council General Practitioners NHS. Jayne additionally holds an Advanced Diploma in Integrative Art Psychotherapy and BSc Economics. She is also accredited by the International Coaching Federation, the Association for Coaches and the National Council for Integrative Psychotherapy. As a member of the British Neuroscience Association, American Board of Neuro Linguistic Programming, International Transactional Analysis Association, Functional Fluency International and Institute for Arts and Therapy in Education Alumni Association, Jayne is passionate about continued professional development and stays across the latest developments in the fields of neuroscience, executive coaching, neuro linguistic programming, transactional analysis and integrative art psychotherapy. As a sought-after speaker, workshop leader, BBC radio and TV personality, Jayne is regularly invited to talk on a variety of topics relating to burnout prevention and recovery, sleep and stress management. Jayne delivers a postgraduate coach training programme on behalf of Barefoot Coaching Ltd, accredited by the University of Chester and ICF. She is also an ICF Mentor Coach and Coach Supervisor qualified at postgraduate level. She has been featured in many national and international publications on the topics of burnout, stress and wellbeing. Jayne runs Balanceology, a wellbeing business, with her husband Dylan. Balanceology offer in-person and online wellbeing workshops, coaching and consultancy. Jayne has extensive experience managing retreat spaces and running retreats, including projects for Charlotte Church's The Dreaming (Wales), Pythouse Kitchen Garden (Wiltshire), Belmont Estate (Bristol), 42 Acres (Frome) and Lucknam Park Spa (Bath). She creates bespoke individual and group retreats hosted in specially selected venues in the UK and abroad. When not writing, speaking or coaching on topics relating to burnout, Jayne can be found swimming in the sea, practicing martial arts (she is a black belt in both Karate and Tae Kwon Do) or our on long walks with the family dog, Blade. She resides with her husband and two daughters by the coast, near Bristol, where she loves running 3-day restorative retreats and being outdoors.