Market your new business in 4 easy steps – Stand Out & Captivate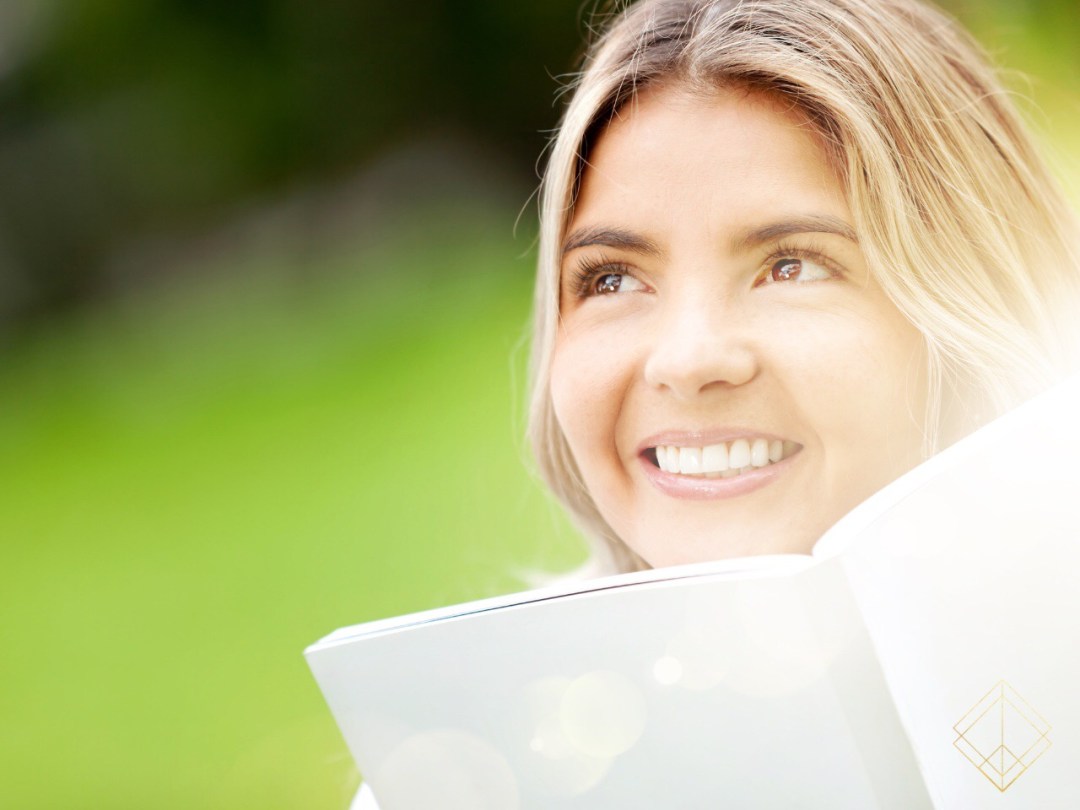 How have you been getting on with the earlier exercises in this series? I hope you're excited to be looking at Marketing today.
We're looking at the importance of shining bright, of standing out, and being visible!
If you run your own business, there really is no escaping the fact that you're responsible for telling people about it whenever the opportunity arises.
Yes, you can be afraid of selling or public speaking, but if you let those things stop you from showing up every day then you won't have a business for very long. No-one wants an expensive hobby in place of a profitable business, so don't let nerves get the better of you.
The good news is that marketing your business is a skill that can be learned and developed. It's something you'll get better at it the more you do it. I think you'll even come to enjoy it; especially when you start making money as a direct result of your marketing efforts.
So where do you start?
1. Your first step is to tell your friends, family, and acquaintances what you're doing in your new business. Ask them to refer anyone who might be interested in working with you. Don't be shy, give people an opportunity to help you. People love to help other people, especially when they're asked!
2. Now it's time to widen your audience. Create accounts on the main social media and networking platforms such as LinkedIn, Facebook, Instagram, Twitter and Pinterest. You don't have to be on ALL of them! You should at least be on LinkedIn and Facebook though. Use these platforms to build engagement and connect with potential clients.
3. Be sure to meet real people face-to-face. Go to local networking events. Join groups where like-minded people and potential clients hang out. Build relationships but don't make it all about selling. Get to know people, send referrals to them, develop connection and reciprocity.
4. If you're ready to really ramp up your marketing efforts you can also reach out to magazines and websites who might be interested in featuring you and your business. Ask if you can write guest content for them or be interviewed on their podcast or via video.
If you are serious about building a successful business of your own, these steps can't be overlooked.
The key take away from today should be this:
Marketing never sleeps.
You are always an advert for your business!
I've acquired clients from random conversations in a variety of non-business settings, so always be ready to quickly tell people who you are and how you help your clients. You never know who you're speaking to or what opportunities might flow from the briefest of conversations.
You can download a template from my website to help you format your introduction (it's called the Captivate Statement – visit: getyourperfect.com/freebies )
What next?
If you need help to implement any of the above steps, don't hesitate to reach out to me. I offer a no-obligation consultation to entrepreneurs and my coaching packages start out at a very affordable rate so you really have nothing to lose by making an enquiry.
Here are all the posts in this series:
Day 1 – So you want to start a business? 5 simple steps you can't ignore – click HERE
Day 2 – Niche – how to define your ideal clients and attract them with ease – click HERE
Day 3 – Starting a business? Here's the top techy things you'll need to consider – click HERE
Day 4 – Market your new business in 4 easy steps – Stand out & captivate – click HERE
Day 5 – Easily create & schedule content that your ideal clients will love – click HERE
Jane Rapin ACC
Business & Personal Coach | Lawyer
I help professionals to reach their full potential. Starting a business takes guts. Get it off to the best start with my unique blend of coaching, commercially focussed strategy and targeted mindset work. I'll help you get out of your own way, overcome self-doubt and dispel negativity. The result? You have more fun doing what you love. I work internationally and locally, across a broad range of industries. In addition to being a certified business and personal coach, I'm also a certified Tapping Into Wealth Transformational Coach. I've been coaching and mentoring for over 25 years, helping employees and business owners across a wide range of sectors including law, project management, engineering, retail, leisure, insurance, government initiatives to help the long-term unemployed, NHS and more. If you'd like to find out more about how I can help you, please feel free to contact me via the links here in my profile or via my website (www.janerapin.com). I can't wait to help you!