Looking for a health-promoting activity that combines meditation with motion?
It can be hard to fit health-promoting activities into an already over-busy life. This blog by Beverly Landais explores the benefits of the ancient and graceful practice of Tai Chi also known as meditation in motion as it combines core stability with mindfulness practice.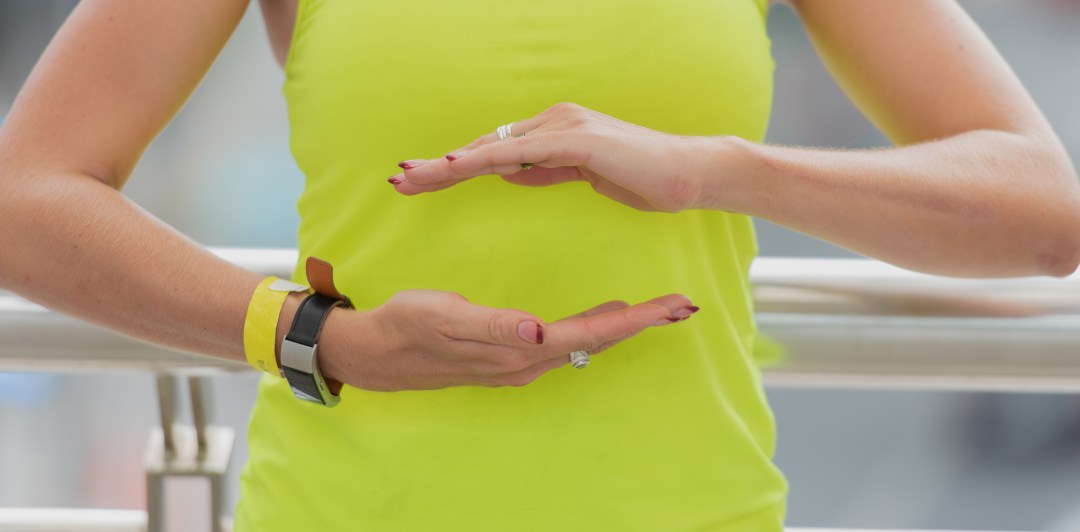 According to data from the NHS (2019), many adults in the UK spend more than seven hours a day sitting or lying, and this typically increases with age to 10 hours or more. This includes watching TV, using a computer, reading, travelling by car, bus or train but does not include sleeping. Then there's the over-stimulation caused by 24/7 news and the stream of distractions via social media. It is not surprising that many find it hard to unwind and even harder to find the motivation to carve out time to keep fit.
Start Active, Stay Active
But it doesn't have to be this way. The NHS report Start Active, Stay Active explains that being active contributes to physical health, and significantly reduces the likelihood of heart disease, diabetes and cancer. The benefits of being active are not limited to the body. A moderate amount of physical exercise regularly helps to improve self-esteem and contributes to good mental health.
Move More
So to increase the likelihood of enjoying physical and mental health, we need to move more. Enjoying the benefits of exercise does not require a radical change in lifestyle. Small changes to your routine can make a big difference. You can introduce simple improvements such as taking the stairs rather than the lift or riding the escalator. Try getting off the tube or bus a few stops sooner. Choose to park further away from your destination. Get outside and take a walk at lunchtime. At work, why not try holding a walking meeting. These light activities will add up and contribute to your overall sense of wellbeing.
Meditation in Motion
The key to staying active is to vary your routine as the combination of activities affects far greater than the sum of their parts. You might enjoy exploring one of the gentle Chinese martial arts that embrace the mind, body and spirit. Tai Chi, also called Tai Chi Chuan, combines deep breathing and relaxation with flowing movements. Originally developed as a martial art in 13th-century China, Tai Chi is now practiced around the world as a health-promoting exercise.
The Harvard Medical School has published a useful introduction to Tai Chi which explains the key benefits of regular practice as helping to maintain strength, encourage flexibility, and enhance balance. The report concludes that it could be the perfect activity for the rest of your life.
No surprise then that Tai Chi has also found its way into mainstream gyms with workouts such as Body Balance, which incorporates Yoga, Tai Chi and Pilates to help improve flexibility, build strength and leave you feeling relaxed and calm. Whether you prefer a blended approach or just Tai Chi, it is a good idea to attend a taster session before signing up for a course.
My Experience of Tai Chi
I was fortunate to find Damien Hoadley-Brown, who is a Level 7 (Master) Tai Chi Instructor and an Advanced Instructor for the Tai Chi Union of Great Britain. In 2016 he started to teach public classes and also one-to-one private tuition. Calm and empathetic, Damien is a natural teacher who is knowledgeable, patient and endlessly encouraging. Eighteen months on, I am enjoying learning the slow connected movements that stretch my body and calm my mind.
One of the most significant advantages of Tai Chi is that anyone can do it anywhere anytime. The risk of injury is low. You don't need a special uniform or equipment or a lot of space. Just find a qualified teacher and get started. I caught up with Damien to find out more about the benefits of practicing Tai Chi.
Damien explains that practicing student experience more energy, balance, flexibility, coordination and mobility. Practicing Tai Chi also impacts on everything from your brain and internal organs to the central nervous system and even your bone density. More research is needed to quantify the benefits, but we know from modern neuroscience that the act of learning creates new pathways in the brain helps to keep the mind and memory more agile. Tai Chi enables this as you learn specific flowing movements in particular sequences that create what is known as 'the form'.
Tai Chi also helps to calm the mind as it is like a moving meditation. The overwhelming feedback is that students experience a lift in mood and more importantly, a greater sense of serenity. When you bring your mind into the body and the present moment, anxiety and worries fade away. Damien observes that many people tell him that this helps them gain perspective and better equipped to deal with life's challenges.
Damien's classes attract people from 15 years old to those in their 90's. Sometimes a youngster may approach a movement slightly differently from a more mature student, but everyone can do it. In addition to running public classes and one-on-one private tuition, Damien works four times a week teaching Tai Chi to people with mental health conditions. He explains that he sees a real difference when these people engage with the practice and learn how to apply relaxation techniques.
Tai Chi is useful for everyday situations too. Some of my fellow students describe using Tai Chi practice to manage conditions which can create anxiety for them. For example, as before an exam, going to the dentist or before an important meeting. The practice engages the mind as well as the body. Once you master the basics of the form, these movements can calm your mind and relax the body as motion and breath are integrated.
I asked Damen what tips you would like to share with a newcomer to Tai Chi? His answer is simple: get stuck in, keep at it and enjoy! The longer you practice, the more confident you feel in the art, and your pleasure and sense of accomplishment will increase. Damien emphasises the non-competitive nature: you can learn at your own pace or in groups which provides an additional social dimension.
What I have found is that there are lots of movements to keep you interested. As you become more accomplished, you can add those to your routine – it never gets boring! I attend regular weekly classes which also means that I also enjoy a social aspect in my practice. Although an art with a great depth of knowledge and skill, it can be easy to learn and you soon notice the health benefits. For many, it continues as a lifetime journey.
Note: if you have a medical condition or any health concerns, or haven't exercised for a long time, speak to your GP before starting any new regime of exercise.
Beverly Landais PCC
Certified Personal & Team Coach: enabling people to be at their resourceful best
We live in an ever-changing dynamic world. At best, this can be exhilarating and provide excellent opportunities for personal growth. At worst, it can be exhausting and stressful as you try to do it all, which can lead to the feeling that you are doing nothing well. Maybe you are in such a situation? Perhaps you have reached a point where you long to create the life that you want rather than the one that is happening? If so, I may be the right coach to support you. My purpose is simple. I work with people to help them be at their resourceful best. I bring all of my expertise to the service of my clients. My skill set includes 30 years of experience in business, including board level. As a Professional Certified Coach and Positive Psychology Practitioner, I can help you to think your options through, make better choices and do the things that promote wellbeing, bring personal as well as professional satisfaction and make you happy. I am particularly skilled in supporting those who are at a crossroads in their life. My coaching approach can help you gain a clear understanding of your values, motivators, drivers, strengths and consider the impact of blind spots – and what you can do to mitigate these. I work via video calls, by phone and email. Should you wish to arrange a 30-minute complimentary discovery session, please contact me via connect@beverlylandais.co.uk