How to create your personal board of directors
Are you getting frustrated not knowing how to advance your career? Perhaps up until now you've been able to successfully and steadily progress your career, taking promotions and increasing your responsibilities. But now something seems to have changed. The step up to the next level feels harder...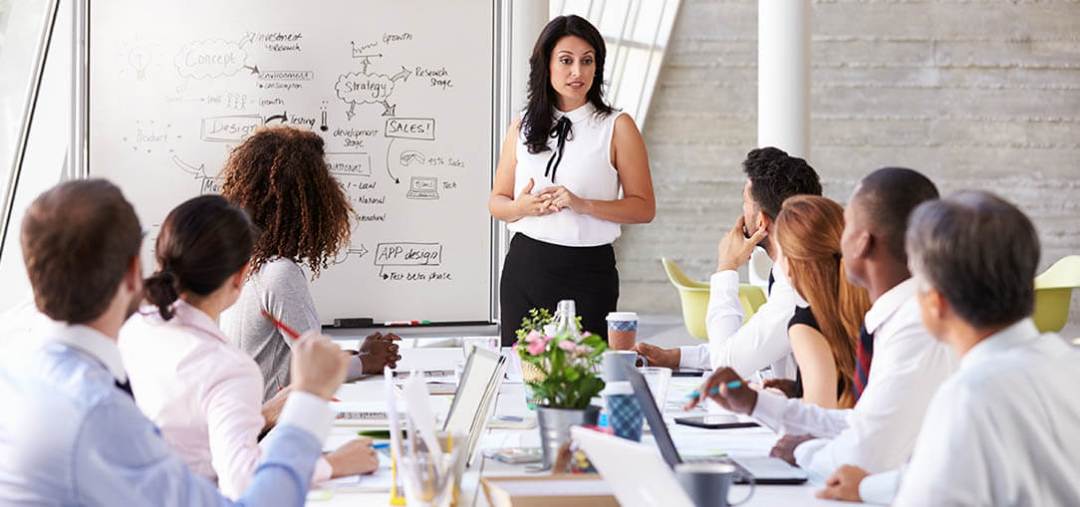 Are you getting frustrated not knowing how to advance your career? Perhaps up until now you've been able to successfully and steadily progress your career, taking promotions and increasing your responsibilities. But now something seems to have changed. The step up to the next level feels harder and the strategies you've previously deployed around working hard and doing a good job no longer seem to have the same impact.
The question of 'how to get promoted' is all too often raised by the women in my coaching and career acceleration programmes. One of the first things I advise my clients to do is to be clear on their career vision: what is it they want to achieve from their career? No strategy can be effective without a clear upfront goal. Knowing what they want to achieve, I then advise them to ensure they identify – and then gain – the critical experiences required for that role.
This usually requires some digging to identify what really matters for their desired role, as opposed to what is often demonstrated on job descriptions. Gaining these experiences, and indeed career progression, requires support from others, which is where the personal board comes in.
Organisations are governed by a board of directors, who are ultimately responsible for what the organisation exists to do. Similarly, individuals can benefit in the same way from having a personal board of directors. A personal board doesn't need to be a formal board, that meets regularly though you can certainly set it up to do so if you wish. And it doesn't need to comprise paid advisors – the people you select will be drawn from your network and may all offer their services voluntarily.
According to Zella King and Amanda Scott in their book "Who is in your Personal Boardroom" [1], there are 12 important roles that can serve your development:
INFORMATION ROLES – Provides new knowledge, insight & ideas
Navigator: Can tell me who I need to know and who does what.

Customer voice: Helps me understand markets, customers and business opportunities.

Inspirer: Inspires new ideas and brings fresh thinking.

Expert: Gives advice based on their professional, technical or sector expertise.
POWER ROLES – Provides access to people & resources and gets things done
Sponsor: Speaks out to endorse me and my ideas to senior or important people and raise my profile and visibility.

Unlocker: Provides access to resources (eg. money, data, people's time).

Connector: Makes introductions and connects me with people who can help me.

Influencer: Works behind the scenes to win support and helps me get things done.
DEVELOPMENT ROLES – Provides feedback, challenge, courage & balance
Nerve-Giver: Strengthens my resolve at difficult times and gives me a sense of purpose.

Challenger: Challenges mydecisions and thinking and helps me see my errors and blind spots.

Improver: Gives constructive feedback on my performance and development.

Anchor: Holds me to account for the balance between work and the rest of my life.
Some of these roles will be more important than others depending on your goal. According to the book's authors, if your goal is to advance your career then the following roles are particularly important:
Improvers – to give you important feedback on your performance and growth

Influencers – to help access support from others
Whereas if your goal is around meaning and purpose, then these roles are especially important:
Nerve-givers – to strengthen your resolve and give you courage

Anchor – to help keep you grounded and give a sense of perspective and balance

Inspirers – to bring fresh ideas and thinking
So being really clear on what support you need in your career is the starting point. The idea is to collect a small group of people who will help to advise you around your career objective. The people you assemble don't need to know each other but they do need to know you and your work. They need to be someone whose judgement you trust and have a currently relationship – even an emerging relationship – with you. While it may be tempting to invite former bosses or colleagues onto your board, we all grow and develop and if they don't know what your work is like now, then the support they give you may not be that helpful.
Given women's under-representation at the most senior levels of business it is incumbent on us all to help other women succeed at work. Think about what you can offer women who are earlier in their career than you. One way you can help others it to play one of these roles for someone else.
If this article has inspired you please share it with talented women who might also benefit from establishing a personal board of directors, and please be sure to explore our blogs for other practical tools and tips to help advance your career.
Sharon Peake is the founder and CEO of Shape Talent Ltd, a gender equality coaching and consulting business established with the sole purpose of getting more women into senior leadership roles in business. We work with organisations to remove the barriers to women's progression and we work with individual women, helping them to achieve their career potential.
Click here to learn more about what we do and join our mailing list to be the first to receive our tools, research and updates.
And be sure to connect with me on LinkedIn: https://www.linkedin.com/in/sharonpeake/ and https://www.linkedin.com/company/shapetalent
References
[1] Zella King & Amanda Scott (2014). Who is in your Personal Boardroom?: How to choose people, assign roles and have conversations with purpose.
Sharon Peake
Founder, CEO and Executive Coach
I am an experienced business leader and executive coach with over 20 years' experience in global blue chip businesses focused on career development for individuals and strategic people management for organisations. Over the course of my career I have interviewed thousands of individuals and helped organisations select and grow the best talent. I know what helps careers, and I know what hinders careers. I truly believe that the world would be a better place with as many women as men running companies, which led me to establish Shape Talent - a gender diversity coaching and consulting business geared at accelerating gender equality in business and beyond. In my coaching work I specialise in helping women leaders and executives to achieve their potential, navigate career transitions and ensure a fulfilling and rewarding career. As a Chartered Occupational Psychologist I bring a psychological perspective to my coaching, looking at the underlying factors that influence the way we behave and respond to situations. Where it helps the client I can use a range of psychometric assessments to bring greater clarity and self-awareness to patterns of behaviour. My clients describe me as insightful, open, warm, encouraging and focused on ensuring the client's success.