How to be a boss: common pitfalls and how to avoid them
Nobody comes into this world fully formed as a natural leader. It takes courage and disciplined effort if you wish to become a skilled leader. In part two of the series 'How to be a boss', certified coach Beverly Landais explores common pitfalls for leaders and how you can avoid them.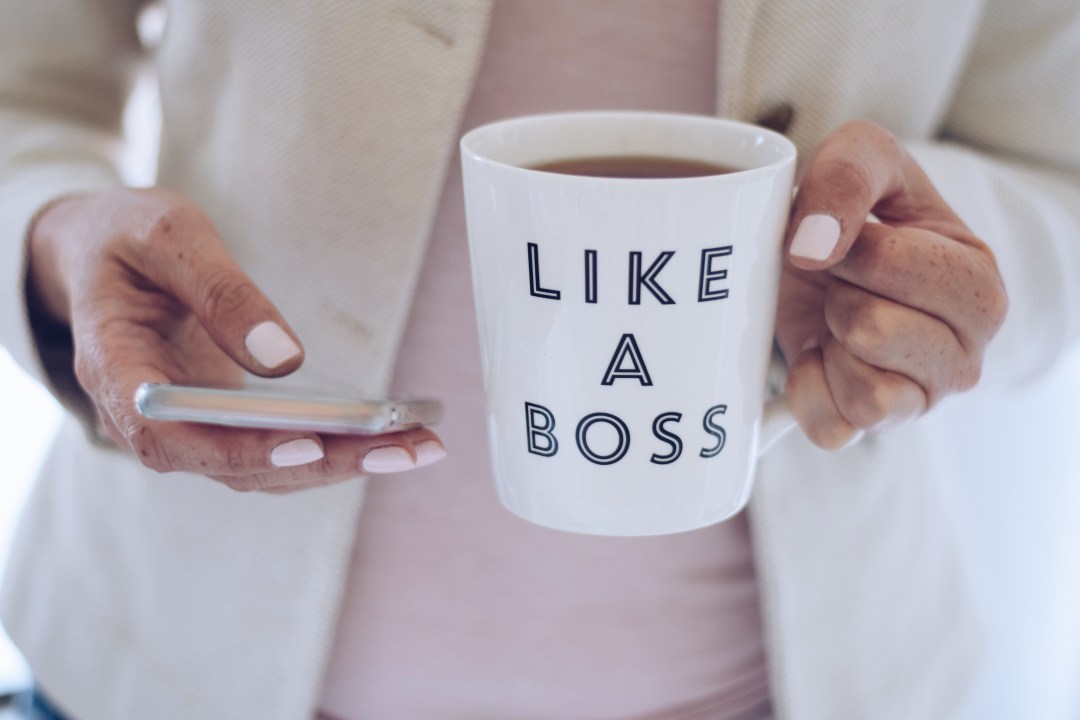 In part one of this series 'How to be a boss' we discussed what it takes to step up into leadership. In part two, we will consider the common pitfalls of being a boss, and how to avoid them.
Being promoted to a leadership role can bring particular challenges. You may encounter people who seem stuck in a time-warp of meeting you on your first day. Others may be envious of your promotion or fearful that you will have favourites based on the friendships you have made. If you are to successfully manage the transition from team member to the boss, it is vital to acknowledge these possibilities. Then act to deal with them as they arise. The best advice I received as a new leader was to keep breathing, stay calm and maintain a sense of humour. It also helps to exercise self-compassion as there may be times when you wonder if it is worth it.
Start as you mean to go on
Before diving into a new leadership role, take time to map your working relationships. Decide how to adjust these given your new remit and clarify boundaries so that people know where they stand. Key to this is open two-way communication with others. In practice, this means valuing the opinion of team members, being open to feedback and treating people fairly and with consideration. It is worth remembering that the quality of your performance as a leader will depend on how well you manage your relationships with the team and other stakeholders.
Common pitfalls for leaders and how can you avoid them
Many organisations suffer from strategic initiative fatigue – the leaders may brim with bright ideas, but over time the team can become jaded if none come to fruition. Effective leaders avoid this by ensuring every discussion about a new strategic initiative concludes by asking incisive questions such as:
Who will devote time to getting this done?
What are we prepared not to do to invest in this initiative?
What value will this initiative add to the overall goal?
If these questions are unanswered, then the leader will be brave enough to know that the initiative should not proceed in the present form.
Share the glory and keep it real
A confident leader will share the glory and recognise the achievements of the team and its members. Skilled leaders know how to build a winning team and coach the best from them. They exhibit a readiness to engage and collaborate with others to find the answers. At their best-skilled leaders are responsive, adaptable as well as visionary and decisive.
Effective leaders share difficult news appropriately as well as taking time to celebrate the good stuff. By treating people like adults, they keep it real. This approach further inspires confidence and trust – not only in the leader but also between individuals and teams as there is a shared sense of common purpose and an understanding of the challenges ahead.
"What you do has a far greater impact than what you say", best-selling author, successful businessman and keynote speaker, Stephen Covey.

Dealing with emotional wobbles
Leadership can be lonely. Sometimes the pressure of expectation can overwhelm, especially when times get tough. That is when self-doubt creeps in, and you wonder if you are really up to the job. If this happens, try gently challenge this view. You can do this by asking yourself the following three questions:
How do I know for sure that I can't do this?
What other ways are there of looking at this?
If there was a way of doing this, do I want to find it?
These questions will help you reframe your thinking into something more useful.
It also helps to create a network of support with seasoned leaders who you respect. Can one or more of these people mentor you? You can also look to the great leaders for inspiration. Take Michelle Obama or Richard Branson, for example. Both have risen to become exceptional leaders, yet they had their struggles too.
Leaders don't have all the answers
The best leader surrounds themselves with capable people and is open to their ideas. Add to this the practice of self-compassion, which is an essential life skill. Start by acknowledging that all your feelings as natural, but some are more helpful than others. Be gentle as you dispute the direction that self-doubt is leading you. Ask yourself, what's the evidence? This question can help you gain a sense of perspective. It encourages a growth mindset which says no one is perfect, but we can all work to improve.
Remember, nobody comes into this world fully formed as a natural leader. Even Alexander the Great studied to become a leader. You too, can work towards being a better leader. An effective leader creates a sense of purpose by inspiring others with a compelling vision of a better future. Of equal import is the willingness and capability to show how to achieve the vision. Begin acting like a leader today, and you are a step closer to being acknowledged as one.
This is part 2 in the series of 'How to be a boss' written by certified coach, Beverly Landais. To subscribe to Beverly's monthly newsletter and access free self-coaching resources, click here.
Beverly Landais PCC
Certified Personal & Team Coach: enabling people to be at their resourceful best
We live in an ever-changing dynamic world. At best, this can be exhilarating and provide excellent opportunities for personal growth. At worst, it can be exhausting and stressful as you try to do it all, which can lead to the feeling that you are doing nothing well. Maybe you are in such a situation? Perhaps you have reached a point where you long to create the life that you want rather than the one that is happening? If so, I may be the right coach to support you. My purpose is simple. I work with people to help them be at their resourceful best. I bring all of my expertise to the service of my clients. My skill set includes 30 years of experience in business, including board level. As a Professional Certified Coach and Positive Psychology Practitioner, I can help you to think your options through, make better choices and do the things that promote wellbeing, bring personal as well as professional satisfaction and make you happy. I am particularly skilled in supporting those who are at a crossroads in their life. My coaching approach can help you gain a clear understanding of your values, motivators, drivers, strengths and consider the impact of blind spots – and what you can do to mitigate these. I work via video calls, by phone and email. Should you wish to arrange a 30-minute complimentary discovery session, please contact me via connect@beverlylandais.co.uk