Boost your levels of optimism with flexible thinking
Flexible thinking is an essential skill nowadays. But where do you start? In this article, certified coach, Beverly Landais explores a technique that anyone can learn to change how they respond to challenging situations.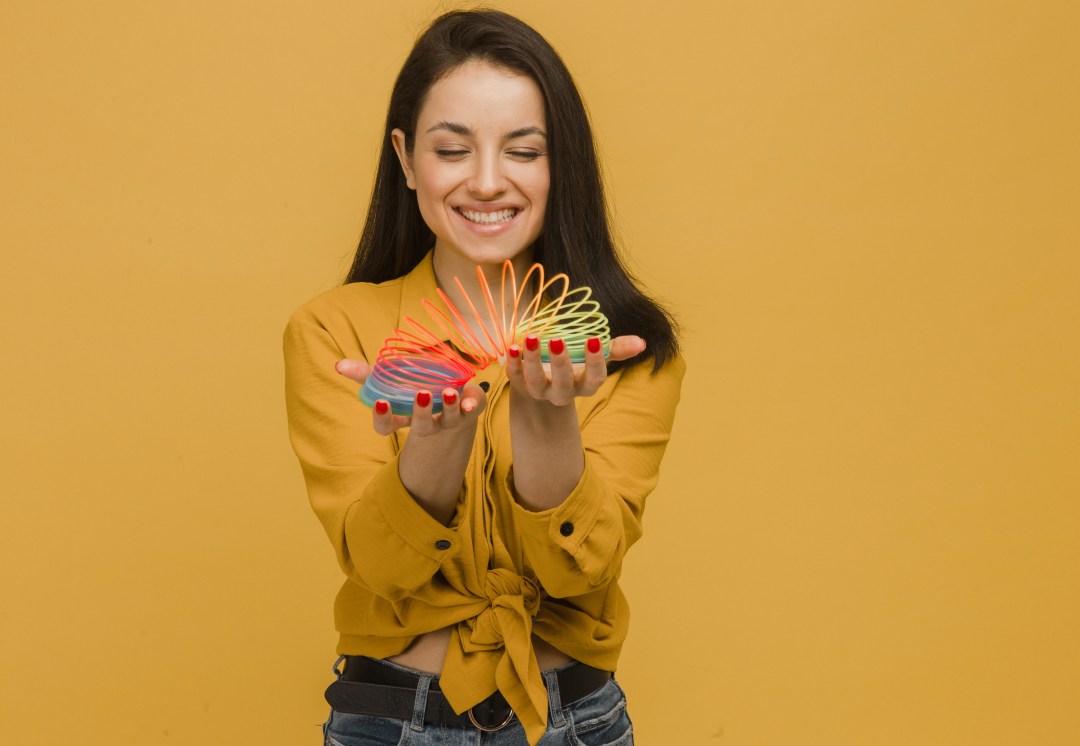 We all face times when there only seems one deeply unattractive way leading to one highly unsatisfactory outcome. There seems no way out. We become wedded to a battle-weary frame of mind caused by adversity, disappointment or exhaustion from doing too much. It doesn't have to be this way. Anyone can apply the following technique (first developed by psychologist Albert Ellis) to change how they respond to challenging situations. He called it the ABCDE technique, and it begins with ABC. Here's a way to apply it.
A: Adversity – This stage involves recognising the precise nature of the difficulty that you face; for example, I haven't completed my project at work on time.
B: Belief – The next step is to be aware of your current beliefs about the situation. For example, my boss will be angry with me, and I might get sacked. It would be better not to tell her, and perhaps she won't find out.
C: Consequence – Then you need to acknowledge the consequences of your beliefs, for example, worry, shame, not sleeping, getting angry with others and so on.
Some of us are consumed with worry, catastrophising every difficulty and imagining the worst possible outcome. Eminent positive psychologist and best-selling author Martin Seligman suggests that when that is the case, recognising the ABCs of your life, ideally by writing them down, is the first step towards better managing your emotions. The following two stages aim to change your whole thought process to consider other options that lead to better outcomes. Seligman recommends a process of learning to argue with yourself, along the lines of:
D: Disputation – This is the process of rationally looking at the situation and considering other outcomes. For example, if you have not met your deadline, you might consider some options: I could ask for an extension, explain what else I was doing, and ask for more support or training. The disputation phase is aided by reviewing the evidence that what you believe is a fact. For example, the company encourages a no-blame culture. My boss often says she only asks people to admit their mistakes and is willing to help with the solutions.
The final stage of the technique is:
E: Energisation: This involves taking responsibility for managing your emotions and crucially taking whatever action is needed to move things in a positive direction. For example, perhaps I should have given the work project a higher priority, but I was working hard on something else. I have learned my lesson, but I needn't feel so worried about it. I'll arrange to see my boss in the morning and explain everything to her, and I'll ask her advice about what to do next time I have a conflict of priorities.
Seligman believes that the more times you go through this process, the easier it will be – until it becomes second nature.
Practising the ADCDE technique regularly – every time something goes wrong, and you start to fear the worst – is a highly effective way of rewiring your brain. Everyone's level of optimism – the ability to look on the bright side and imagine a positive outcome – is determined by two factors: Genetics and Experience (especially the experience of childhood). However, ultimately optimism is a choice we can all make simply by changing our attitude and reframing our responses.
If you'd like to receive my monthly newsletter for tips and strategies for navigating modern life more successfully, you can subscribe via this link: https://www.beverlylandais.co.uk/blog
You can access my podcast via Anchor, Spotify and Google Podcasts and many others. You can listen here.
References:
'Flourish' by Martin Seligman
'Learned Optimism' by Martin Seligman
'Resilient' by Rick Hanson
Beverly Landais PCC
Certified Personal & Team Coach: enabling people to be at their resourceful best
We live in an ever-changing dynamic world. At best, this can be exhilarating and provide excellent opportunities for personal growth. At worst, it can be exhausting and stressful as you try to do it all, which can lead to the feeling that you are doing nothing well. Maybe you are in such a situation? Perhaps you have reached a point where you long to create the life that you want rather than the one that is happening? If so, I may be the right coach to support you. My purpose is simple. I work with people to help them be at their resourceful best. I bring all of my expertise to the service of my clients. My skill set includes 30 years of experience in business, including board level. As a Professional Certified Coach and Positive Psychology Practitioner, I can help you to think your options through, make better choices and do the things that promote wellbeing, bring personal as well as professional satisfaction and make you happy. I am particularly skilled in supporting those who are at a crossroads in their life. My coaching approach can help you gain a clear understanding of your values, motivators, drivers, strengths and consider the impact of blind spots – and what you can do to mitigate these. I work via video calls, by phone and email. Should you wish to arrange a 30-minute complimentary discovery session, please contact me via connect@beverlylandais.co.uk