6 core questions that trigger the act of trying
How to use the 6 core questions to enable resourcefulness and boost motivation to make a beneficial change in your life.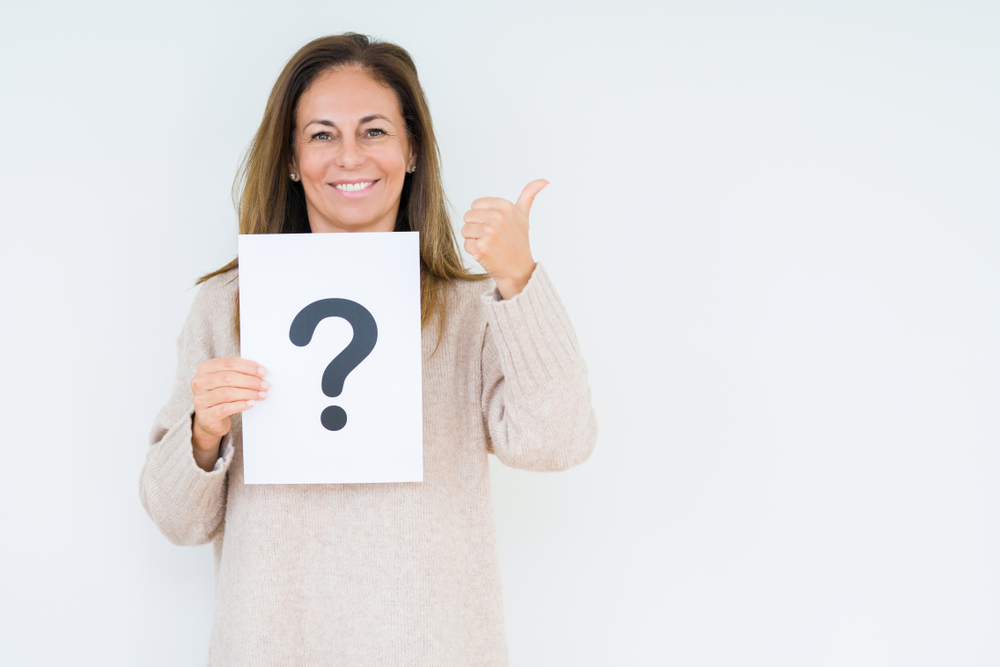 The Engaging Questions are set out in the latest book by leadership coach and best-selling author, Marshall Goldsmith Entitled 'Triggers: Creating Behaviour That Lasts – Becoming the Person You Want to Be', the book focuses on what it takes to achieve the goals we set for ourselves. Mr Goldsmith states that there are three golden rules when it comes to making changes:
1. Change takes time. Best intentions alone will not support new habits. You need process and structure to ensure that new behaviours stick.
2. Eventual success is the sum of daily effort. Taking a step-by-step approach and measuring how you are doing will move you closer to your goal. Mr Goldsmith advocates for a daily goal check-in.
3. Improvement happens if you keep at it. Wishful thinking does not change anything. You must be prepared to commit and persevere if you want to make changes in your life.
In his book 'Triggers', Mr Goldsmith suggests measures to enable lasting and beneficial change. Key to this is establishing a daily routine that focuses on a series of questions. These questions are written in an active versus passive voice since how questions are posed significantly influences the results.
Why is this? Passive questions almost invariably lead to an "environmental" answer. So team members might answer "no" when asked, "Do you have clear goals?" as they attribute the reasons for this answer to external factors, such as "Our managers are indecisive" or "The company changes strategy every month." Answering such questions means people seldom look within to take responsibility for their own goal-setting.
Companies then invariably take the next natural step and ask for suggestions about making changes. Again, team members answer focusing on the environment (or outside). Typical responses are "Managers need training in goal setting" or "Our executives need to be more effective in communicating our vision".
There is nothing inherently wrong about asking passive questions. They can be a handy tool for helping companies know what they can do to improve. On the other hand, they can produce an unintended negative consequence. When asked exclusively, passive questions can become the natural enemy of taking personal responsibility and demonstrating accountability. They can give people permission to "pass the buck" to anyone and anything but themselves!
So, what's the alternative? Active questions are the alternative to passive questions. There is a vast difference between "Do you have clear goals?" and "Did you do your best to set clear goals for yourself?" The former is trying to determine a team member's state of mind. The latter challenges the team member to describe or defend a course of action.
Adding "'Did I do my best to…' triggers the act of trying." Mr Goldsmith calls these "the Engaging Questions". Below are the 6 core Engaging Questions recommended in the book:
Did I do my best to set clear goals today?
Did I do my best to make progress toward my goals?
Did I do my best to find meaning today?
Did I do my best to be happy today?
Did I do my best to build positive relationships today?
Did I do my best to be fully engaged today?
Reviewing at the end of each day or even week, how you have done against each of these goals is straightforward. You can create a spreadsheet or just note down your thoughts in a journal or use one of the many apps that are available to record progress against goals.
Whatever method you choose, rate yourself on a scale of 1 – 10 for each question. The rating takes place at the end of each day or week and is based on how well you think you did in achieving each of the goals. This daily or weekly tracking allows you to monitor your progress and potentially reassess whether you really committed to making a specific change, i.e., you have a consistently low rating on a goal.
From an employee engagement standpoint, this process can help managers stay focused on making positive changes to how they engage their team members. If you have management responsibilities, here are some sample questions to consider for yourself:
Did I do my best to…
Check in with each of my direct reports today?
Communicate company priorities today?
Avoid angry or destructive comments about others today?
Be aware of playing favourites today?
Give constructive and timely feedback?
Encouraging team members to think about their own efforts using the "Did I do my best …" format can help create focus and a sense of personal accountability and responsibility for their work. The process is simple and easy to apply with practice. It just takes application and effort which I guess is Mr Goldsmith's point!
Sources:
Triggers: Creating Behaviour That Lasts– Becoming the Person You Want to Be. Crown Business, 2015. By Marshall Goldsmith.
Gregory F. Simpson – Agent in Engagement.com
Beverly Landais PCC
Certified Personal & Team Coach: enabling people to be at their resourceful best
We live in an ever-changing dynamic world. At best, this can be exhilarating and provide excellent opportunities for personal growth. At worst, it can be exhausting and stressful as you try to do it all, which can lead to the feeling that you are doing nothing well. Maybe you are in such a situation? Perhaps you have reached a point where you long to create the life that you want rather than the one that is happening? If so, I may be the right coach to support you. My purpose is simple. I work with people to help them be at their resourceful best. I bring all of my expertise to the service of my clients. My skill set includes 30 years of experience in business, including board level. As a Professional Certified Coach and Positive Psychology Practitioner, I can help you to think your options through, make better choices and do the things that promote wellbeing, bring personal as well as professional satisfaction and make you happy. I am particularly skilled in supporting those who are at a crossroads in their life. My coaching approach can help you gain a clear understanding of your values, motivators, drivers, strengths and consider the impact of blind spots – and what you can do to mitigate these. I work via video calls, by phone and email. Should you wish to arrange a 30-minute complimentary discovery session, please contact me via connect@beverlylandais.co.uk