#BalanceforBetter: How women are changing the way they work to suit their needs
Margo Mc Daid is an illustrator and painter who sells original work and prints online out of her spare bedroom in Ramsgate. But life wasn't always this way! Here she describes how she empowered herself to change the way she worked to suit her needs, and found her place in the world as a creative working woman...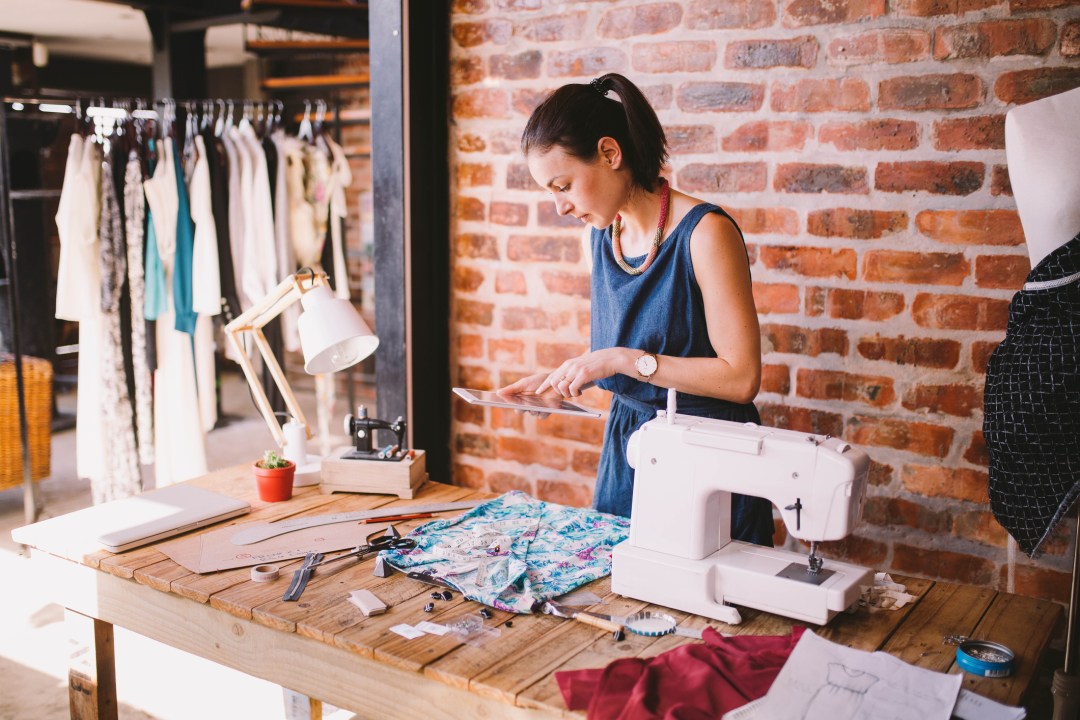 3 minute read
When I was working, I was always stressed and overwhelmed by my work load. I remember working part time and really struggling to keep all the plates spinning. I was on maternity leave from my teaching post when I began my project. What would happened if I was to draw a picture everyday?
I started painting and posting my images on Instagram and it was this daily ritual of creating content that has given me, satisfaction and an income. I now have 15.3k followers on my Instagram, an online shop with Etsy and I have made over 2000 sales in under 2 years. I work full time being creative. I just felt such a relief when I was able to commit myself to full time painting!
I was worried when I gave up my part time teaching post that I would struggle to make enough money, but that really has not been the case. My art work is really taking off and I have never been busier! I now work around my family and it has been so liberating. I am definitely now starting to find the balance and starting to reap the benefits of having control of my work and my life.
My creative practice was born out of a compelling desire to paint and to make really affordable art that I could sell online. My children were small, and I felt isolated but a huge element of my success came from Instagram. It is the most supportive place, where I met and discussed art with people all over the world. Instagram was a real community of people who were talking to each other, and it was on my terms. It has changed the way I and other women work. Gender equality is really changing, Instagram has given so many women a voice and a role in the workplace, it has given women the power to be self-employed and to work around family life. The community of women on Instagram have changed my life, Dee Campling was the first to buy an original piece and encouraged me to make a print of it. When Dee posted a picture of it on her Instagram feed, the limited edition print sold out in 5 days.
Finding better balance in my life has been about working from home and working the hours which suit me. I start my week by wrapping and posting my orders. Tuesday is communication day and I reply to messages and sort out any art work that needs to go to the printer. Wednesday is my painting day, collecting prints and chasing up lost parcels! Thursday and Friday are usually studio days where I get to just play and relax painting. I work after my childen have gone to bed and now that they are both at school I work until it is time to pick them up.
I love that I can see my children before and after school. I feel satisfied that I can manage my life. It is such a simple thing but so important. It is so wonderful to be able to demonstrate that you can be creative and successful as a woman. My son asked if men could be artists too. I feel proud that he understands that what I am doing is normal and one day I hope he will understand how far we have come.
I now try to walk early in the morning and to fit in the gym at least three times a week and this is really helping me to stay on top of everything. I absolutely love my life and work.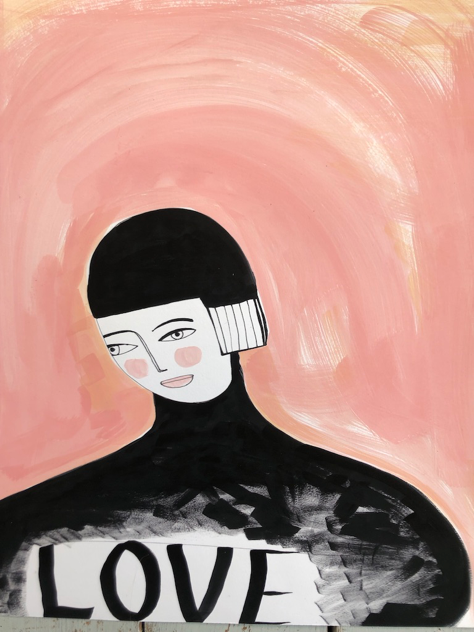 Check out Margo's Etsy page here.
If you want to change your career, make a dream goal come true or find out what your purpose is, become a subscriber of Psychologies magazine and you'll get access to our life changing online, interactive coaching programmes with top coaches. Find out more here…