Avocado, almond and coconut gelato
The founder of Qnola has put together this dessert recipe as a healthier alternative to classic gelato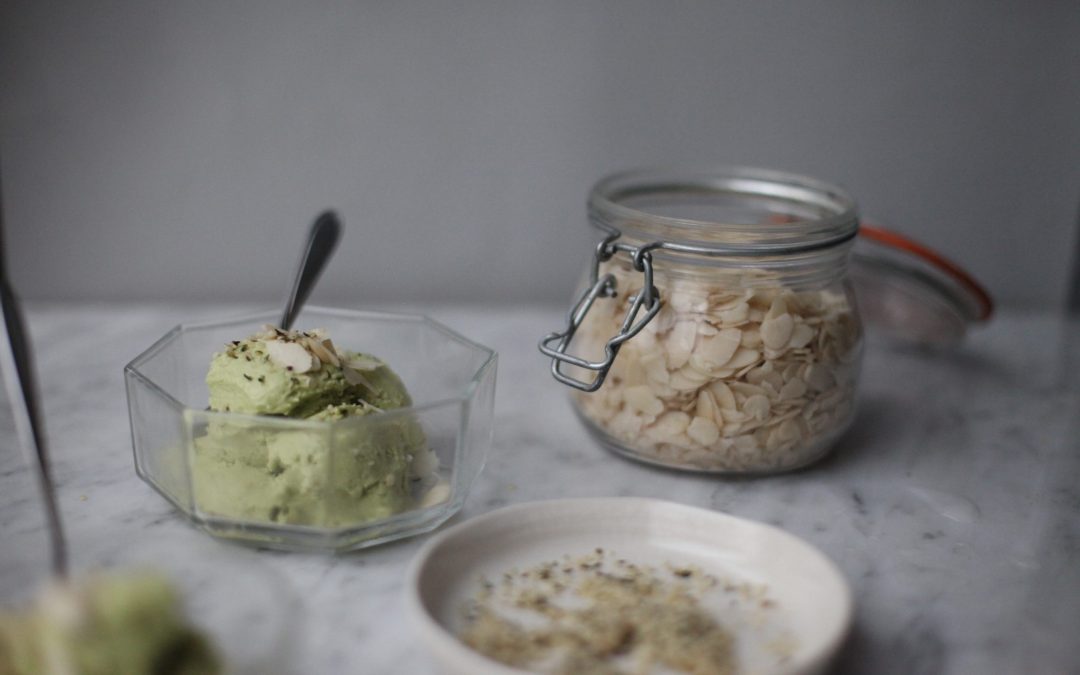 By eliminating refined sugars and adding functional, body-loving ingredients, Danielle Copperman – nutritionist and founder of Qnola – has created healthier alternatives to summer favourites.
Give this recipe for avocado, almond and coconut gelato a try.
Ingredients
2 ripe avocados
¼ cup almond or coconut milk
6 heaped tbsp solid coconut milk
Generous pinch of salt
1 tsp vanilla extract
1 tbsp raw honey or coconut palm sugar or agave or 2 medjool dates
2 tbsp flaked almonds
2 tbsp hulled hemp seeds
Optional
1 tsp instant coffee powder
1 tbsp ground chicory powder
1/2 tsp medicinal mushroom powder (reishi / shilajit / chaga)
Handful fresh mint
Cacao nibs
Method
1. Blend all the ingredients except for the flaked almonds and hemp seeds in a high speed blender or food processor for 2 – 3 minutes. If you are using the optional powders, add them now – apart from the cacao nibs or raw chocolate, which should be stirred gently through the main mixture before freezing.
2. Blend until smooth and fully combined. Taste, and add a little more sweetener, salt or flavourings to suit your tastes.
3. Transfer to a deep container or bowl and stir in the cacao nibs or mint, if using.
4. At this stage you can also add dried fruits, nuts, seeds, nut butter, berries or compotes.
5. Serve straight from the blender as a pudding/mousse/yoghurt or freeze for around 4 hours (depending on the depth of your tin) or overnight to turn it into a rich, creamy ice cream.
If you are serving as an ice-cream, make sure you're organised as without an ice-cream maker, the texture can be a tad tricky to work with. All you need to do is remove from the freezer 1 hour before you wish to serve. Let the mixture thaw at room temperature for 20 minutes and then leave to thaw gradually in the fridge for a further 40 minutes.
When ready to serve, simply scoop single portions into bowls and top with the flaked almonds and hemp seeds, to add protein and healthy fats, as well as texture and sprinkle-like excitement.
Recipe courtesy of Qnola.