All I seem to do is work
Our agony aunt Mary Fenwick offers a new perspective on whatever is troubling you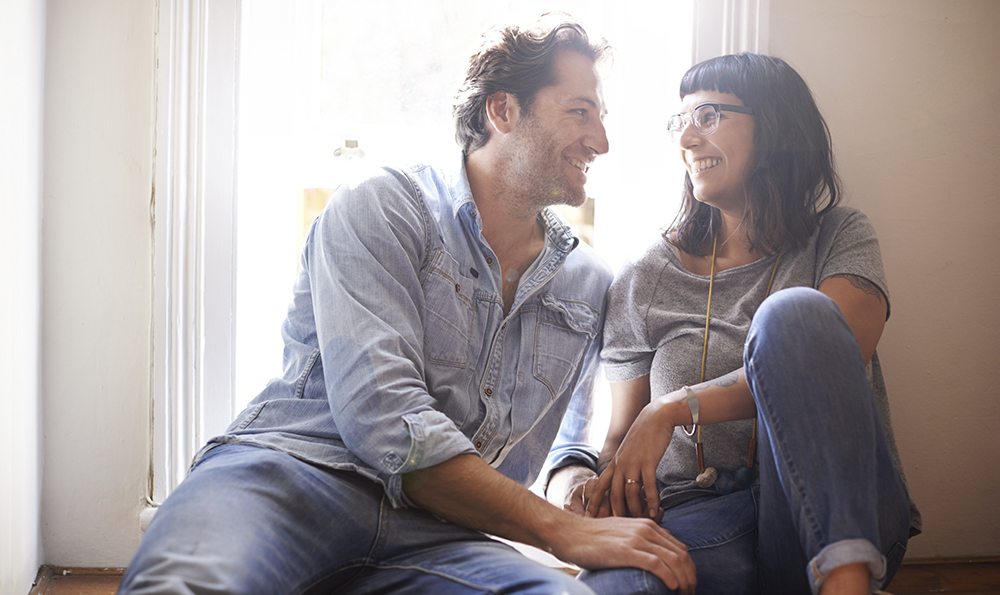 I am the main breadwinner in the family, with three children under five and a househusband (although I hate that phrase) who looks after them while I'm at work. We made the decision that I would be the one to go back to work because I could make more money than him. I work long hours and I feel resentful
if I come home and the house is a mess and the kids are still up. I know it's hard for him to be with the kids all day, but all I seem to do is work, then clean up after the children. Financially, we are barely managing, with no money to show for all our hard work.
We are both so tired and life feels like drudgery most of the time. I feel very unhappy, but I can't see a way to change things. Name supplied
You've had a lot of elasticity in your life – literally, your body expanding to bear three children, your heart taking in all these new relationships, and your mind being open to family roles that are probably different from the ones you grew up with. Not to mention the fact that you are supporting your family financially. You say 'barely', but you are doing it, so please give yourself some credit.
Right now though, things sound over-stretched, tight and tough. I know the feeling. Research has shown that the short-term, perhaps more frivolous, joys of life can dip in early parenthood, but you are building your reserves of deep satisfaction. You are climbing a mountain, and there will be days when you hate the mountain.
Your biggest asset in your life is your relationship with your husband, and your first 10 minutes at home in the evening could make a huge difference. The idea comes from family therapist Steve Biddulph, who says that after a working day apart, parents can be spinning like tops at different speeds.
Biddulph suggests five steps for reconnection, beginning with the decision to sit down and take a few minutes out together. The other keys in his plan are: share a healthy snack, be strict about this being adult time, and talk only if you want to, but otherwise sit quietly and enjoy just being there. An optional extra, if you both drink alcohol, is to have a small drink to signal winding-down time to your body. Above all, avoid playing the game of 'Who had the worst day?'
I also wonder about some gentle mind and body stretches for both you and your husband. Yin yoga was developed for students of meditation who found it difficult to sit for a long period of time. You will find several free video options online. I know money is tight, but if you can possibly find a way to get to a class – ideally together – that will be better.
If you do nothing else, please try meditation. You could perhaps take the time for it as your own personal buffer zone between work and home. There are millions of words written about mindfulness, so I won't add my own justification. Please research it, and please do it. When your mind and body are more at ease, the money issues will fall into their rightful place in your life.
Mary Fenwick is a business coach, journalist, fundraiser, mother, divorcée and widow. Follow Mary on Twitter @MJFenwick. Got a question for Mary? Email mary@psychologies.co.uk, with 'MARY' in the subject line
More inspiration:
Visit marc.ucla.edu/default.cfm and headspace.com to read about mindfulness and meditation
Photograph: iStock