A new family holiday
Suzy Greaves and her 11-year-old son, Charlie, discover peace and playtime in Gran Canaria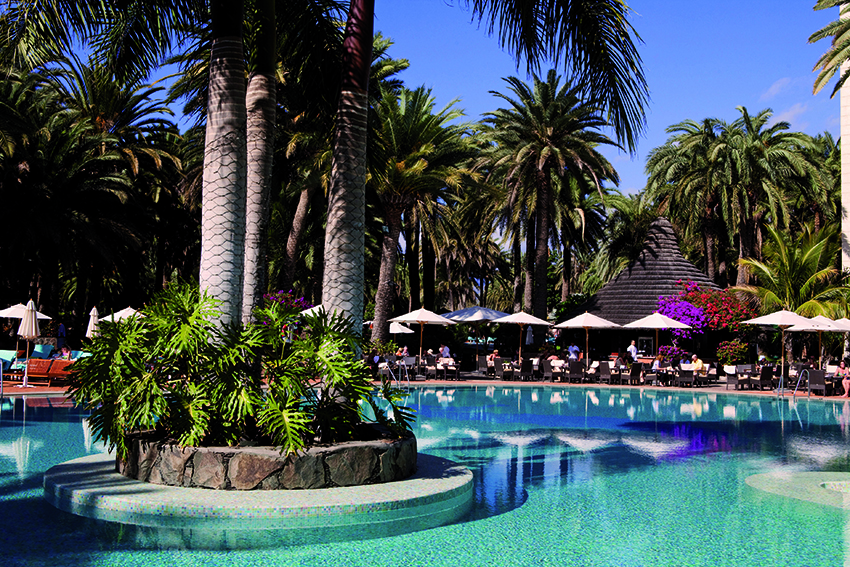 Six years ago, I split up from my husband, and it was the beginning of a long, difficult journey of creating and accepting a new model of what a family – and a family holiday – could be. I've since become a master at creating the perfect holiday getaway for myself and my son, Charlie (now 11). We've learned to surf and canoe, we've camped in Cornwall and had Indiana Jones-style adventures in Marrakech, riding camels and running away from snakes.
So I was a tad nervous about an invitation to visit the luxury Seaside Palm Beach in Gran Canaria, an award-winning, funky, five-star hotel known for its top notch cuisine and state-of-the-art spa. In fact, when Charlie and I entered the reception area, it was so spectacular we just started to laugh.
The hotel has a retro 1970s vibe with huge white curved walls and bold Pucci-style designs with chrome and mirrors galore. It was like stepping onto the set of American Hustle. The staff greeted Charlie at dinner as if he was a film star and, throughout our stay, actively sought him out to invite him to the kids' club sessions of water volleyball and cricket while I popped to the spa nestled in the palm grove beside the hotel. What's not to love?
And there was no shortage of conversation, we were befriended by everyone – from a glamorous octogenarian who taught us how to play poker at dinner, to a German family who challenged us to airbed races in the pool after lunch.
Winter or summer, Gran Canaria has diverse micro-climates, so it's perfect weather to hike across everything from tropical rainforests to desert landscapes on the island's endless trails. Our hotel was situated on the edge of a nature reserve along a five-mile beach with the Maspalomas sand dunes stretching as far as the eye could see. This was also where we discovered the local naturist beach. 'Snakes, snakes,' Charlie yelled, as we hid our blushes by rolling down the biggest sand dune you ever did see.
For me it was a very special trip. Despite being surrounded by families, I no longer felt like there was something 'less' about my family because there were only two of us. And when my son and I left this glamorous hotel hand in hand at the end of our trip, I realised we were no longer simply surviving, but instead thriving. We could also now play a mean game of poker.
Seven nights at the Seaside Palm Beach Hotel cost from £849pp B&B, including return flights with Easyjet and private transfers. Visit prestigeholidays.co.uk or call 01425 480400.