A humour how-to for work
Andrew Tarvin, founder of Humor That Works, a company dedicated to bringing more of a sense of humour to the workplace, shares tips on how to strike the right balance – with the approval of management if necessary!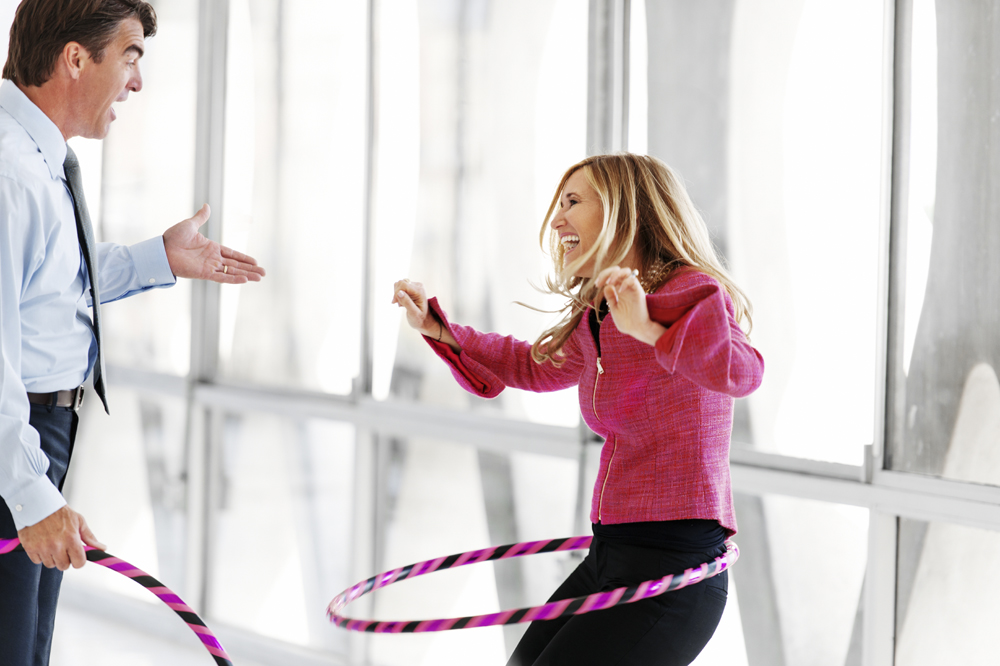 Play halloween. Place a bowl of sweets on your desk and allow people to have one only after they tell you a funny joke or story.
Fly around/score a goal. Make some paper airplanes with your colleagues and see whose can fly the furthest; or play paper football while waiting for a meeting to start.
Motivate. Hang a motivational poster in a place where people congregate. Or, a favourite at Psychologies, laugh-tivate: get a demotivational poster that makes you giggle – we love the ones you can find on Buzzfeed that reference the best lines from Malcolm Tucker of The Thick Of It – warning, very strong language!
Bust a move. If you and some fellow-minded colleagues find yourselves alone in a lift, have a dance-off.
Make exercise enjoyable. Hold a hula-hoop contest on a Friday afternoon.
For more ideas and inspiration, see humorthatworks.com
Photograph: iStock