A culinary journey with chef Alessandro Borghese at Obicà
Writer Madeleine Barber embarks on a culinary adventure at London's South Kensington branch of the world's first mozzarella bar, Obicà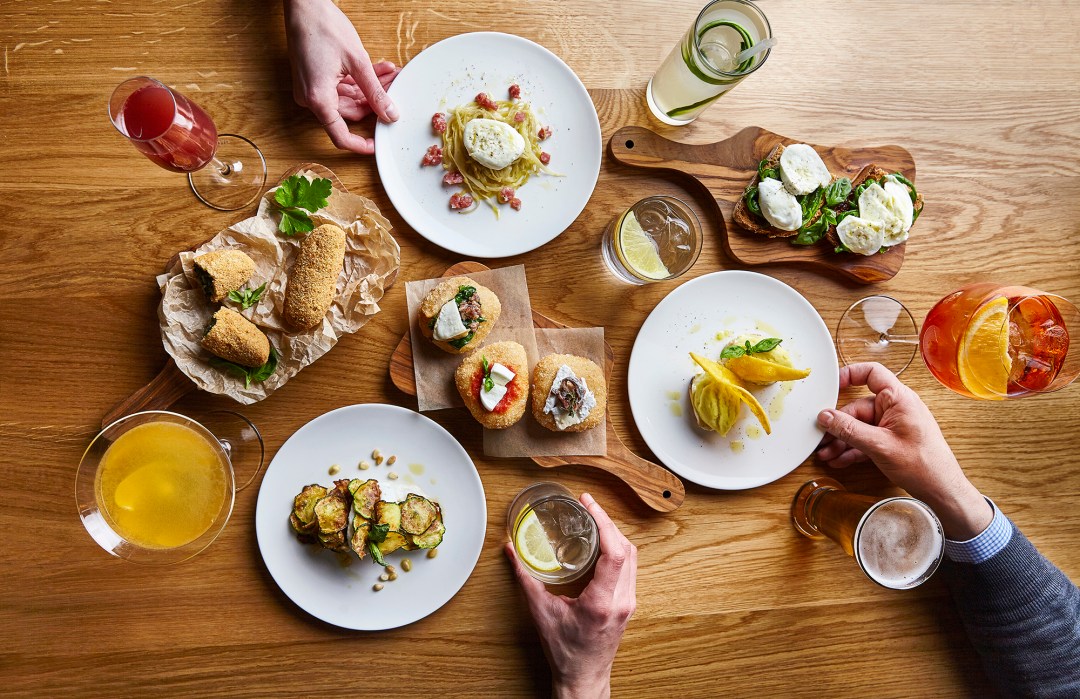 'Cheese' was the first word I ever spoke. Not the kind of 'cheese' that you say with a camera pointed towards you, but the kind of one-word command that kids tend to dictate. It was clear that my life-long love affair with cheese started early.
Unfortunately, it went hand-in hand with a painful break-up with tomatoes that's left me avoiding them like an ex in a supermarket. So the Live Aperitivo event hosted with one of Italy's most-loved chefs, Alessandro Borghese, at the world's first mozzarella bar Obicà has the potential to offer both my food heaven and food hell!
Celebrated chef Alessandro Borghese is known for a plethora of appearances on Italian TV and a gargantuan social media following, but his most recent challenge has seen him join Obicà as Creative Chef and develop a new mozzarella-based sharing menu. It's designed to celebrate the marriage of authentic Italian cuisine and a passion for sharing food between friends. The key ingredient is, of course, Mozzarella di Bufala.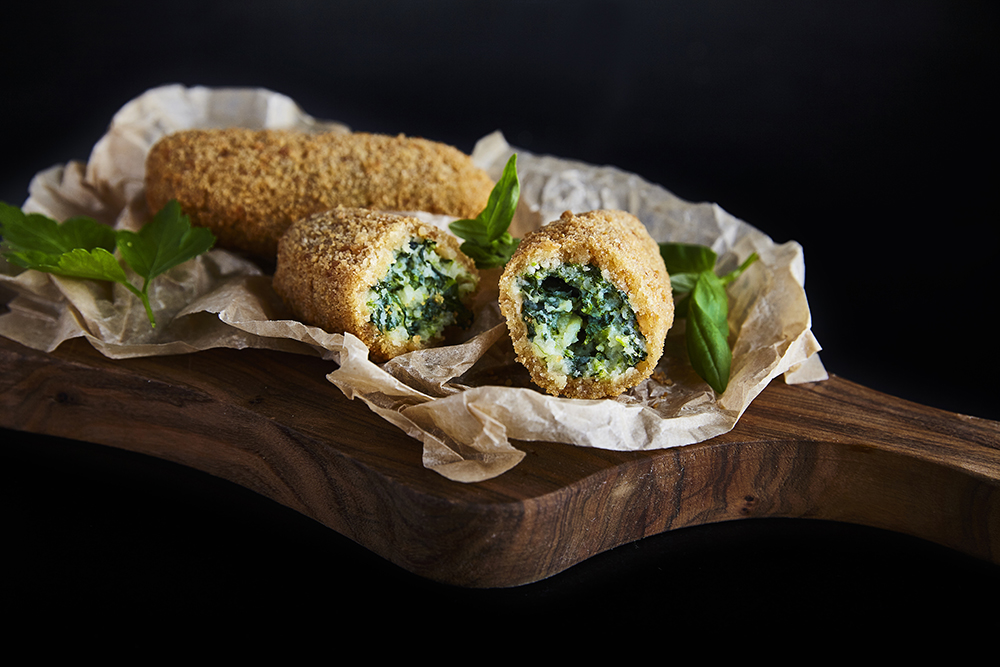 With a glass of crisp Prosecco in hand and having admired the sleek, contemporary décor of London's South Kensington Obicà restaurant, the first recipe from Alessandro's menu to be served is Crocchette di Patate e Cime di Rapa. It's a croquette-style dish incorporating potatoes, mozzarella, turnip greens, eggs, breadcrumbs and nutmeg. The canapé is mouthwateringly good and followed by Capasanta di Mozzarella, which is a cheese bite with Ciauscolo di Visso IGP spreadable sausage and green cabbage, and Zeppole (an Italian doughnut) with sausage, turnip greens and smoked Mozzarella di Bufala.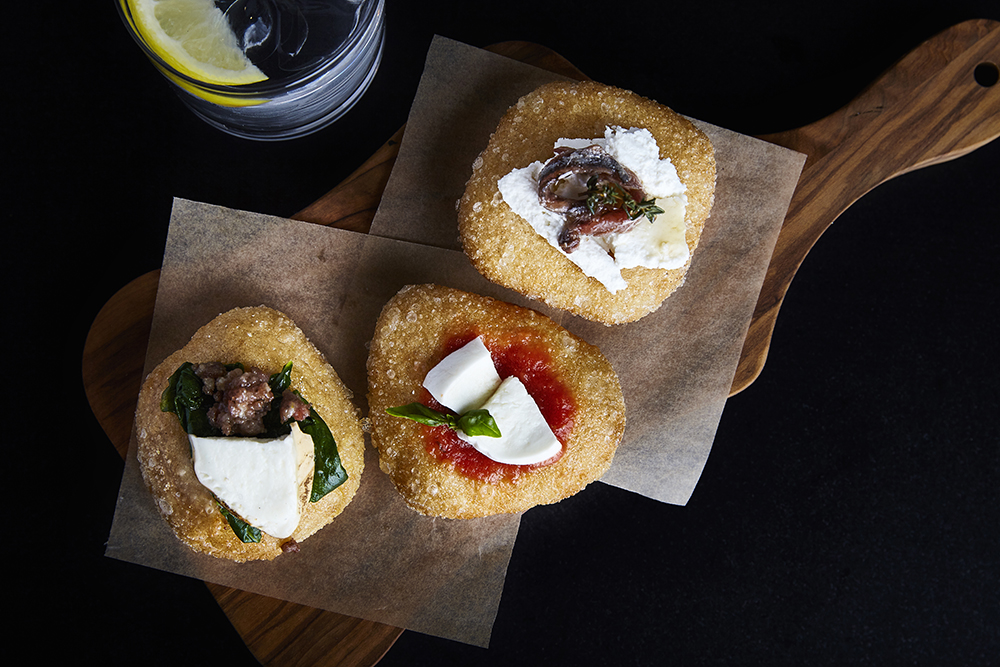 So far so good – there hasn't been a tomato in sight. Zeppole is a decadent favourite of mine so I'm looking forward to another, but when it arrives I spy that it's topped with Mozzarella di Bufala and, you guessed it, tomato. I feel disappointed, then inquisitive and a little apprehensive. I've disliked the taste of tomato since I can remember, but a little voice in my head tells me not to miss out on a new taste combination. I often say to people: 'if you haven't tried it, how do you know you don't like it?' So I decide to take my own advice. I take a bite, and, expecting the tangy taste of tomato, am pleasantly surprised. It's sweet and with the creamy cheese, it's something that I can definitely get on board with.
Could this be the change of heart towards tomato that my friends and family have been anticipating for years? Feeling inspired, I tuck into Supli al Telefono, which is breadcrumbed rice, Mozzarella di Bufala, tomato, Pecorino Romano and basil croquettes, without any fear of tasting the 'T' word.
With a newfound appreciation for trying different foods, I'm excited to see that Alessandro Borghese is demonstrating 'Canapa Pasta' live in the restaurant. This is a pasta made from hemp seeds ground into flour. Although hemp comes from Cannabis sativa, it is entirely legal, high in nutrients, fibre and protein, and considered by some to be a 'nutritional vaccine'. It's so popular in fact, that by the time I get to the front of the queue there's not a pasta sample to be seen.
I guess I'll have to return to Obicà soon to try it, and to satiate my brand-new hunger for trying new foods. Who knows what other culinary adventures are out there to be found? I may even try to repair my relationship with oysters.
Obicà and chef Alessandro Borghese are hosting the Live Aperitivo Tour in London (12 April), Milan (22 March and 3 May), Rome (19 April and 24 May), Florence (26 April) and New York (16-18 May).
Find out more about Obicà and follow the restaurant on social media at @ObicaMozzarella on Twitter and @ObicaMozzarellaBar on Instagram. If you're planning to visit one of Obicà's 25 restaurants in the UK, US and Italy, tweet your order with #foodtoshare.
Obicà South Kensington, 96 Draycott Avenue, Chelsea, London SW3 3AD.
Photographs: Tim Atkins